What You Need To Know About Who Can Order A Home Appraisal
Understand The Appraisal Before You Waste Your Money
Can anyone order a home appraisal?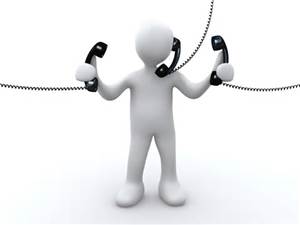 The simple answer is – yes.
But the reality is – it depends on what the appraisal is to be used for.
What Is a Home Appraisal?
An appraisal is an estimate of the home's value prepared by a licensed appraiser.
Location, amenities, structural condition and recent sales of similar properties are important factors.
A home appraiser conducts the process. The appraiser will walk-through the property, noting things effecting the home's value.
For example, having a swimming pool when other homes in the area don't might reduce the value. An upgraded kitchen where other local area homes don't will likely add value.
Who Does The Appraisals?
Appraisers perform the home appraisal. Appraisers are third-party certified or licensed contractors. Their training and licensing process includes considerations effecting home values. Considerations include neighborhood growth, local housing trends and market conditions.
So, appraisers do the home appraisal, but who can order the home appraisal? It depends on what the appraisal is for!
Mortgages and Refinancing
It almost impossible for a home owner to order a home appraisal for a mortgage or refinancing. Regulations enacted in January 2014 changed the rules.
So who orders the home appraisal? The Lender!
The lender contacts an appraisal company who then assigns an appraiser to do the work. When completed, the appraiser sends their appraisal report to the lender.
The lender is not involved in the real estate appraisal in anyway. They order the appraisal, they get the report. The residential appraisal and the lenders mortgage/refinancing process determine who gets financing.
Selling A Home
When a person sells their home, their Realtor will prepare a Comparative Market Analysis. The "CMA" helps the Seller understand their local housing market and their homes value.
In some housing markets, the Seller may also want a pre-listing or marketing appraisal. The pre-listing appraisal will to determine a listing price for the home.
Since the Seller is using the home appraisal for their own use, the Seller can order the appraisal. The Seller, or their Realtor, will call an Appraisal Company. An appraiser will do the appraisal. The seller pays for and receives the residential appraisal report.
Other Home Appraisal Uses
Other situations in which the "interested party" can order a home appraisal include:
To protest a Tax Assessment
For Estate Planning
For a Divorce Settlement (by one of the attorneys)
When a property for sale as a FSBO (For Sale By Owner)
Before purchasing property with cash
Before buying a FBSO with owner financing
The housing market crisis brought about changes to the real estate appraisal process. To ensure an "unbiased" appraisal, the answer to who can order a home appraisal changed.
Should the wrong person order a real estate appraisal, the appraisal report may not be useful.
Considering A Home In Tucson, AZ?
Are you thinking of considering Tucson AZ as your next place to live? Thinking of buying a winter retreat or home to retire too?
We can help you!
Finding the right home can be a challenging process. But we can make the process much less stressful for you.
We have been Tucson Realtors since 2002. We know Tucson and the Tucson Real Estate market. As a top Realtor duo, we invest the time to understand your home buying interests and desires.
At our first meeting, we will review the current real estate market with you. Show you the market data and then walk you through the Arizona home buying process.
Why? We want you to know what to expect. And what to plan for.
Interested in new construction? We'll brief you on buying a new construction home. And what's unique about the process.
For us, you are not another real estate transaction. You are a client and, future friend. We strive to create a relationship that continues long after you move into your home.
Review our profiles. Check out our backgrounds, education, and certifications.
We are here to help you "know what you need to know" to buy a home in Tucson, AZ.
We also provide you information on Tucson events, places to shop and restaurants.
Our resources include contractors, electricians, and home services. Our professional service backgrounds mean we put you first!
Thinking About Selling Your Home In The Greater Tucson Area?
Selling a home requires more than listing it in the Tucson MLS system. It's about marketing. Marketing through multiple online channels.
To no one's surprise, 80% of home buyers start their search on the internet. Homes must be visible on multiple internet channels. The more visible a home is, the faster it will sell.
And the photos on the mls make a difference. You can spend lots of money on home staging, but if the photos aren't great it doesn't matter. Staging and stunning photos make it all come together.
We use multiple online marketing channels to showcase your home. We will build a stand-alone website built to show your home. Our marketing program targets key cities in the U. S. based on the season.
For luxury listings, our drone service provides video of your home and neighborhood. This video along with professional photos helps the online buyer see and feel your home. Their "new" home.
To learn more about how we can help you sell your Tucson home, call us – 520-940-4541 – to arrange a meeting. We will visit your home and prepare a comparative market analysis.
Then we will meet with you to review our analysis. We will go over our Comparative Market Analysis for your home in detail. And the review our marketing program to "get your home sold!"
Conclusion
Thank you for visiting www.premiertucsonhomes.com! It's one of the top real estate websites in Tucson. Our clients say that, not us.
Our website provides information on communities and neighborhoods in the greater Tucson area. Want more? Give us a call – 520-940-4541. We are ready to answer your questions and help you get the information you are looking for.
We are a top Realtor duo in Tucson, AZ since 2002. Read our client testimonials. Give us a call. We look forward to making your home buying or selling a home an enjoyable experience for YOU!
Sign UP to receive daily HOME TRACKER UPDATES - OR - Our Monthly NEWSLETTER. And get regular updates on the Real Estate Market and events in Tucson, AZ.
Questions about the Tucson Real Estate Market or Tucson Homes for Sale? Call Us - 520 940 4541 OR complete the - CONTACT FORM - and we will get right back to you!