Blanco Taco + Tequila Restaurants Tucson – 520-232-1007
Blanco Taco + Tequila A Great Tucson Restaurant – 520-232-1007 – Description, Directions & Map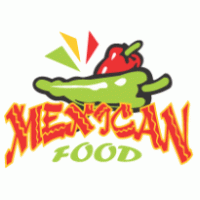 Blanco Taco + Tequila
 Restaurant Reviews. "Blanco's" is an Upscale Mexican restaurant in the
Catalina Foothills
area of Tucson. People really like Blanco's!
Blanco's is located in the La Encantada shopping mall. Blanco's is a happening spot. Brillant City of Tucson lights are seen from exterior patio. Also from the nearby window seating inside. Blanco's is perfect for a Mexican Food dining experience at sunset.
Customers return to Blanco's many times.
Blanco is not your standard Tex-Mex restaurant. No Mexican décor or bland foods. The restaurant has an open and airy design. The variety of Mexican food is unique even in Tucson. The food is consistently good and variety of Margarita's are available!
The food at Blanco Taco + Tequila is a great destination at any time. After some power shopping it is almost mandatory.
For a date night you can't go wrong at Blanco Taco. The views, food and beverages of choice will not disappoint. You will impress and build points quickly.
Directions to Blanco Taco. From Skyline and Campbell go north on Campbell about 100 yards. Turn into La Encantada. Blanco Taco is located on the upper level. Click for Map. Visit Blanco Taco + Tequila website for a look at their menu and other information.
Some other very good nearby Tucson dining includes Fleming's. It is kitty corner from La Encantada on the Southeast corner. Vivace is just across Campbell to the East.
On the south side of Skyline across from La Encantada you will find Shalom & Vito's. This New York deli may seem out of place, but it is terrific. Portions are large and deserts are killer.
A Tucson favorite is the Hacienda Del Sol. You will need to go west on Skyline to Hacienda Del Sol road. Go south, you can't miss it.
Looking for a home in Tucson AZ OR planning for a future place to retire with an active adult lifestyle? We Can Help!
Sign UP to receive daily HOME TRACKER UPDATES – OR – Our Monthly NEWSLETTER – OR – Tucson Real Estate INFORMATION. And get regular updates on the Real Estate Market and events in Tucson, AZ.
Blanco Taco Restaurant Reviews
was last modified:
December 21st, 2015
by
Questions about the Tucson Real Estate Market or Tucson Homes for Sale?
Call Us – 520 940 4541 OR complete the – CONTACT FORM – and we will get right back to you!
Blanco Taco Restaurant Reviews
was last modified:
December 21st, 2015
by
Blanco Taco Restaurant Reviews
was last modified:
December 21st, 2015
by