What Happens When You Submit Our "Realtor Tucson" Contact Form?
You Get The Information You Want – FAST!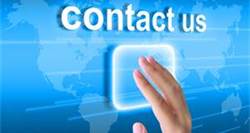 We are a Tucson Realtor Team serving home buyers and sellers since 2002. Our experience means we know the Tucson Real Estate market and the Tucson area. We work every day to exceed the expectations of our clients.
Solid Tucson Real Estate experience. Yes! But our professional services experience BEFORE becoming Realtors sets us apart.
Want to know more before contacting us?
Read our profiles. Check out "What Our Clients Have To Say" If you believe we are a level above other Realtors in Tucson submit our Realtor Tucson contact form. We will get back to you to follow up!
Hungry For More? Let's Get To Know Each Other
Thank you for submitting your request for information. We will get back to you shortly!
Please NOTE – You may need to add our email addresses kim@premiertucsonhomes.com and ben@premiertucsonhomes.com to your spam blocker "approved" list to receive our follow-up email.
Consider This When Choosing A Realtor To Represent YOU
All Tucson Realtors want you as a client. But the real question is "which one do YOU want to work with"
The right Tucson Realtor can make a big difference. Our clients use the words – professional, honest, integrity & trusted. We hold those words in the highest regard. As Top Tucson Realtors we strive to exceed your expectations.
So Let's Get Started!