Quick And Easy Tucson Utilities Contact Information
Find Tucson Utilities For The City of Tucson & Metro Areas With Phone Numbers & Website Links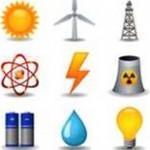 Tucson Utilities connections should be arranged to take place on the day your home purchase records OR closes. Notifying the utilities a few weeks in advance will help ensure an orderly change over from the Seller's account to your new account.
Tucson Utilities can transfer the account to you with a phone call. Let them know you are purchasing a home in Tucson and want to have service transferred to you on the date your purchase closes. We suggest you contact the Tucson utilities you need one or two weeks in advance so they have time to make the switch. Should the Tucson Utility service be disconnected, you may incur a reconnect charge.
Tucson Utilities and cable companies in Tucson serving the City of Tucson and Metro Area include –
Tucson Electric Power
88 E. Broadway Blvd
Tucson, AZ 85701
Customer Care 520-623-7711
Emergency Hot Line 520-623-3451
Trico Electric (for Marana & Outlaying Areas of Tucson)
8600 W. Tangerine Rd.
Marana, AZ 85658
520-744-2944
Southwest Gas
3401 E. Gas Rd.
Tucson, AZ 85714
1-877-860-6020
Tucson Metro Water District (Nortwest Tucson)
6265 N. La Canada Dr.
Tucson, AZ 85740
520-575-8100
Tucson Water Department
310 W. Alameda
Tucson, AZ 85701
520-791-3242
Oro Valley Water & Sewer
11000 N. La Canada Dr
Oro Valley, AZ 85737
520-229-5000
Tucson Trash Pick Up – Tucson Environmental Services
4004 S. Park Ave.
Tucson, AZ 85714
520-791-3175
Waste Management
5200 W. Ina Rd.
Tucson, AZ 85743
520-744-2600
Phone – TV – Cable – Internet
Before you choose a provider, here is some helpful information on what to know about – Broadband Services
Comcast Tucson Digital Cable (TV & Internet)
8251 N. Cortaro Rd.
Tucson, AZ 85743
520-744-1900
Tucson Phone – CenturyLink
4500 N Oracle Rd (Tucson Mall)
Tucson AZ 85705
520-408-4944
Cox Communication Tucson (Cable)
5441 E Broadway Blvd
Tucson, AZ 85711
520-200-7997
Cox Communications – Reviews
ViaSat
Satellite Internet (See Review Below)
855-627-2553
HughesNet
Satellite Internet (See Review Below)
877-362-0475
Also Try Allconnect for HugesNet Plans
And TV Bundles
CenturyLink
4500 N Oracle Rd
Tucson AZ 85705
520-314-2715
ATTInternetService.com
Internet – Phone – TV
InfinityDish
Internet & TV Packages
US Dish
National Website
US Dish – Latino
National Website
DirectTV
National Website
Allconnect
Casas Adobes Residents – Local Internet
Compare Internet Service Providers
CHECK THEM OUT – HERE
Home Security
ADT
Arizona Website
Vio Security
National Website
For a quick comparison of providers in your location, try Allconnect
If you want to check your Internet Speed – GO HERE
Considering A Home In Tucson, AZ?
Are you thinking of buying a home in the greater Tucson area? Finding the right home can be a challenging process. But we can make the process much less stressful for you.
We have been Tucson Realtors since 2002. We know Tucson and the Tucson Real Estate market. As a top Realtor team, we invest the time to understand your home buying interests and desires. At our first meeting, we will review the current real estate market with you. Show you the market data and then walk you through the Arizona home buying process.
Why? We want you to know what to expect. And what to plan for.
Interested in new construction? We'll brief you on buying a new construction home. And what's unique about the process.
For us, you are not another real estate transaction. You are a client and, future friend. We strive to create a relationship that continues long after you move into your home. Review our profiles. Check out our backgrounds, education, and certifications.
We are here to help you "know what you need to know" to buy a home in Tucson, AZ. We provide you information on Tucson events, places to shop and restaurants. Our resources include contractors, electricians, and home services. We will also help you get deals on tile and paint to make the home you buy yours. Our professional service backgrounds mean we put you first!
Thinking about selling a home in the Tucson area?
Selling a home requires more than listing it in the Tucson MLS system. It's about marketing. Marketing through multiple online channels.
To no one's surprise, 80% of home buyers start their search on the internet. Homes must be visible on multiple internet channels. The more visible a home is, the faster it will sell.
We use multiple online marketing channels to showcase your home. We will build a stand-alone website built to show your home. Our marketing program targets key cities in the U. S. based on the season. For luxury listings, our drone service provides video of your home and neighborhood. This video along with professional photos helps the online buyer see and feel in your home.
To learn more about how we can help you sell your Tucson home, call us – 520-940-4541 – to arrange a meeting. We will visit your home and prepare a comparative market analysis. Then we will meet with you to review our analysis and our marketing program to "get your home sold!"
Conclusion
Thank you for visiting www.premiertucsonhomes.com! It's one of the top real estate websites in Tucson. Our clients say that, not us.
Our website provides information on communities and neighborhoods in the greater Tucson area. Want more? Give us a call – 520-940-4541. We are ready to answer your questions and help you get the information you are looking for.
We are a top Realtor team in Tucson, AZ. Read our client testimonials. Give us a call. We look forward to making your home buying or selling a home an enjoyable experience for YOU!