Search The Tucson Homes Newsletter Archive
Tucson Homes Newsletter Archive By Year And Newsletter Topic
Tucson Homes Newsletter Archive provides a list of past Tucson Homes Newsletters by Issue and topic.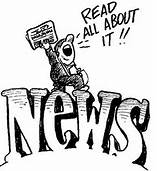 Prior Issues Of The Tucson Homes Newsletter by Year & Month
2022
January
February
March
April – May
June
July
August
September
October
2021
January
February
March
April
May
June
July
August
September
October
November
December
2020
January
February
March
April
May
June
July
August
September
October
November
December
2019
March
April
May
June
July
August
September
October
November
December
2018
May
May – Housing Market Update
June – Newsletter
June – Housing Market Update
July – Newsletter
July – Housing Market Update
2017
January
February
April
May
June
July
August
November
2016
January
February
May
June
July
August
September
October
December
2015
2014
January 2014
2013
August 2013
2012
October 2012
The TRUTH About the 3.8% Medicare Tax Impact on Real Estate
What Is Happening with New Tucson Home Builders?
Tucson Homes Newsletter  – 2016 Topics
5 Tips To Prepare Your Credit For A Mortgage
5 Reasons to Stop At El Berraco
12 Reasons To Live In Arizona
What Makes Arizona Attractive?
Hacienda Del Sol Expansion
Who Can Order A Home Appraisal?
Great Mexican Restaurant
Beyond Bread Tucson Restaurant
Best Cities To Retire In
Blue Willow Restaurant
Maracay Homes At Center Pointe Vistoso
Navajo National Monument
Pros & Cons Of Living In Arizona
Cup Cafe
2015 Topics Of The Tucson Homes Newsletter

Color Trends For 2015
El Conquistador Country Club – Update
What To Do In Tucson AZ – Outdoors
Energy Tax Credit For 2014
FHA Mortgage Insurance Premiums – Going Down!
Casitas – Do You Have One?
Home Appraisal Changes
HARP Program
Scottsdale AZ vs Oro Valley AZ
Mt Lemmon Camping
Mattamy Homes – Canadian Builder – Comes To Tucson
Tucson AZ In Top Places To Retire In United States
Cost Of Living In Top Arizona Retirement Cities
Tucson Real Estate Market Review – Jan to June
How To Buy A Home In Tucson AZ
Answering Mortgage Questions
Oro Valley On TWO Top 10 Lists
About Peoria AZ Homes
Natural Disasters In Arizona
Best Places To Live In The U.S. By County
Miramonte Homes Building In Dove Mountain
University of Arizona
Haboobs In Arizona
Theodore Roosevelt Lake
2014 Topics Of  The Tucson Homes Newsletter
A Mountain
Airplane Graveyard
Arizona Named In Top 10 Tax Friendly States
Arizona Wineries
Baby Boomers Come To Tucson
3 Easy Curb Appeal Ideas
Downsizing For AZ Retirement
Tucson Dude Ranches
Southwest Decor
Rillito Park Racetrack
Rincon Market Reopens
March MLS Report
Del Webb At Dove Mountain
FICO Score Changes
Lost Barrio For Retail Therapy
Persidio San Agustin
Oro Valley AZ
Credit Score Factors
Sabino Canyon
Tanque Verde Guest Ranch
Tombstone AZ
Tucson Home Sellers Guide
10 Questions For Tucson Listing Agent
Tucson Streetcar System
Great American Playhouse
Debt To Income Ratios
Zillow Zestimates – Accurate?
2013 Topics Of The Tucson Homes Newsletter
203K Loans
Accenture Match Play WGC Tournament – 2013
Bighorn Sheep Released In Catalina State Park Oro Valley
Day of the Dead Parade
Desert Colors For Your Tucson Home
Electric Transportation Cars In Tucson
Good Faith Estimates
Green Homes In Tucson
Historic Tucson Homes
Living In Tucson
Three Types of Mortgage Lenders
Mountains in Tucson
SRES Certification
Tucson Rodeo – 2013
Tucson Retirement Living
Top 10 Turnaround Real Estate Markets
Understanding Prequalification vs Preapproval
2012 Topics Of The Tucson Homes Newsletter
Medicare Taxes
Tucson Housing Annual Growth
New Home Builder Activity
Appraisals Are More Complicated
For information on luxury homes in Tucson Arizona or Oro Valley AZ.
Conclusion
Thank you for visiting www.premiertucsonhomes.com! It's one of the top real estate websites in Tucson. Our clients say that, not us.
Our website provides information on communities and neighborhoods in the greater Tucson area. Want more? Give us a call – 520-940-4541. We are ready to answer your questions and help you get the information you are looking for.
We are a top Realtor duo in Tucson, AZ since 2002. Read our client testimonials. Give us a call. We look forward to making your home buying or selling a home an enjoyable experience for YOU!
Sign UP to receive daily HOME TRACKER UPDATES - OR - Our Monthly NEWSLETTER. And get regular updates on the Real Estate Market and events in Tucson, AZ.
Questions about the Tucson Real Estate Market or Tucson Homes for Sale? Call Us - 520 940 4541 OR complete the - CONTACT FORM - and we will get right back to you!