30 Top Reasons

To Be Living In Arizona
A Big – Somewhat Biased – List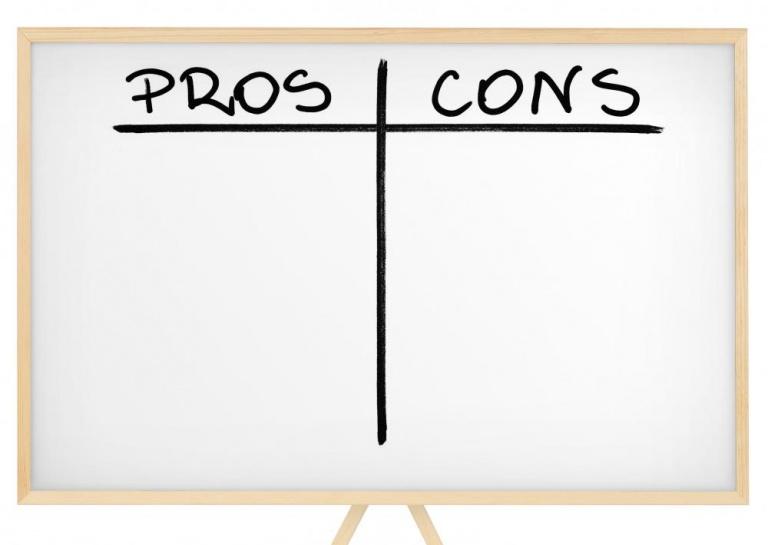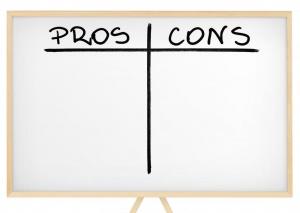 Arizona may be the most interesting or confusing place in the US. The first thing people think about Arizona is the Phoenix Metro area.
A large fast growing city of over 4.5 million people. For perspective, that is over 60% of the population of the entire state.
What is often overlooked is that Arizona is the 6th largest state in land mass. Ok, not a big deal.
But now consider the elevation change between the north and south border. The north rim of the Grand Canyon is at 8,000 feet above sea level and surrounding areas reach 11,0000 feet.
In the southwest corner of Arizona sits Yuma. It is at an elevation of 141 feet above sea level
So what, you might say. Well, it snows at 8,000 feet, but not at 141 feet. Hmmm.
Does that mean people have lots of lifestyle choices in Arizona? Yes, in deed!
Hopefully, you are getting the picture that Arizona comes with plenty of perks. Lots of Pros and, yes, some Cons.
Before You Start
But before you start reading our list of Pros and Cons of living in Arizona we have a disclaimer.
One, we live in Tucson Arizona and don't regret a thing about moving here in 2002. We also believe Tucson it is the best place to call home.
Second, we love it here! Every day is special to us.
Now, one more thing to understand. Arizona is HUGE! That means significant changes in climate, topography, and temperatures based on where you are. You can go from Sonoran Desert in the south to Alpine Tundra in the north.
So, painting the whole state with the same brush of pros and cons doesn't work. Arizona offers an abundance of lifestyles options and climates to choose from.
With that said, please dive in to our list of the Pros and Cons of living in Arizona.
A Bit About Arizona
Arizona has more than 330 days of sunshine a year. Tucson has 350 days. That means there is almost never a rain out for any outdoor activity.
Arizona is the 6th largest area in the United States and the last state of the 48 continental states.
Northern Arizona has pine trees and snow. Cool temps in summer, cold in winter. Flagstaff gets over 100 inches of snow each year. With elevations hitting 11,000 around Flagstaff, skying and snowboarding is big.
Central Arizona shows off with its red rocks and the lush Verde Valley.
Southern Arizona offers stunning saguaro-filled landscapes and rock formations. The city of Tucson is surrounding by 5 mountain ranges.
Western Arizona offers some of the best water sports and beaches (yes, beaches) in the state.
Eastern Arizona has green forests to petrified wood and petroglyphs.
Tucson Is In Southern Arizona
In Tucson, there are over 340 days of sunshine. Yes, the summer season is warm. OK, let's say hot! But not near as hot as Phoenix gets! Humidity is low and you don't have to shovel the sunshine.
Tucson's elevation ranges from 2,400 to 3,000 feet above sea level depending on where you are. Phoenix is at an elevation of 1,100 feet. That elevation difference means Tucson is 10 to 15 degrees cooler in the summer.
As the pros and cons of living in Arizona go, the weather is a big reason people decide on to live in Tucson, Arizona. Three months of hot summer days aren't bad for nine months of great weather.
As a Top Tucson Realtor team, we live in Tucson AZ and love it! We think Tucson is the only place to live in Arizona. But we help people find a home everywhere in southern Arizona, Phoenix and other cities.
The Pros and Cons of Living In Arizona or anywhere else come from each person's perspective. We love Tucson and enjoy living here. So, we have a bias. With that said, here are our pros and cons of living in Arizona – Tucson AZ that is! Tucson AZ is the best city in Arizona! But there are other places.
Top 5 Pros In The Pros and Cons of Living in Arizona – Tucson Anyway

1. Mountains. If you feel you are home anytime you see mountains, you'll be completely captivated in by Tucson. Five mountain ranges surround Tucson.
2. Sunsets. The combination of the Sonora Desert landscape and Mountain creates amazing sunsets. Tucson is a place where you can end each day with artistic sunset. Vivid colors, wispy clouds and shimmering rays of sunlight. Simply magnificent!
3. Weather. This can only be a pro in the pros and cons of living in Arizona. Especially Tucson. What can be bad about lots of sunny days? We have them – 350 days a year. We can get over 100 degrees in the summer months, but the rest of the year is fantastic. Warm days, cool evenings and lots of sunshine. Oh, I said that already.
See how Tucson ranks against other popular Arizona cities.
You can check out the monthly high and low temperatures.
4. Sunshine! In Tucson, you won't get the cloudy day blues. Tucson boasts 350+ glorious days of sunshine. Clear sky, a few puffy clouds, and the sunshine. What else could you want?
5. Fresh Air. Tucson rankings in the top cities with clean air. It is one of the 5 Cities with the Best Air Quality in the U.S. (2013). It ranked #1 for cleanest metropolitan areas in the country for 24-hour particle pollution (American Lung Association – 2013) and one of the Top 25 cleanest county's (Pima) for Year-Round Particle Pollution (American Lung Assoc. State of the Air 2015).
Pros and Cons of Living in Arizona – Tucson – For Active People

6. Bikers Heaven. In 2014, Bustle placed Tucson #7 among the 10 Best Cities in the U.S. For People Who Love to Ride. Tucson ranked #12 in the Bicycle Magazine's list of America's Top 50 Bike-Friendly Cities (2012). Outdoor Magazine gave it to honor of Best Road Biking City in 2010. Tucson has over 100 miles of surface trails for biking and running.
7. Runner's euphoria. Miles and miles of surface trails make Tucson a dream come true for cyclist and runners. Runners can choose from flat trails to steep winding trails. The mild weather (start early in the summer) means you can go for a run every day. There are also organized marathons, 1/2 marathons and 5ks throughout the year.
8. Hiker's Dream. There are many great hiking trails within the city limits. And the mountains and foothills provide a chance to hike and explore. No need to drive an hour!
9. Golfer Paradise. Perfect weather and lots of challenging courses give golfers the opportunity to play. Join a country club or tee it up on one of the daily fee courses. But play away!
10. Swimming. With 350+ days of sunshine, Tucson is a great place for swimmers. Community pools and aquatic centers abound. Both aquatic athletics poolside lounging are easy to find.
11. Rock Climbing. Remember the mountain ranges surrounding Tucson? Well, they make every rock climbers heart beat faster.
The Pros And Cons Of Living In Arizona – Tucson – Being Out and About
12. Food Scene. After all that exercise, you'll be happy to know that Tucson's food scene continues to excel. Especially Downtown. You will be in for a treat with the number of downtown dining spots. No matter what your food fix is, you will find it in Tucson, AZ.
13. The University of Arizona. The U of A is a Pacific Conference powerhouse. You name it, they play it! And play it well. Basketball, Football, Baseball, Tennis, Softball. The list goes on.
14. Mexican Food. This is already covered in "food scene". But the choices of Mexican food are limitless in Tucson. And we mean real Mexican Food. From the lighter Sonora style, street tacos, and burritos with lots of cheese. Oh, and consider a Sonora dog for lunch. One of a kind!
The Pros and Cons of Living in Arizona – Tucson – About The Area

15. Monsoons. The monsoon season is from early July to mid-September. When conditions are right, clouds build up over the mountains in the early afternoon. Then around 2 to 3 PM, it rains. Actually, it can pour. But not everywhere. One block can have a downpour, and across the street, the sun is shining. After the rain, more sunshine and a beautiful sunset.
16. NO Natural Disasters. Tucson and Southern Arizona aren't known for natural disasters. During the monsoon season, there will be "sheet" flooding in some areas. But NO hurricanes, tornadoes, haboobs, earthquakes or floods. Tucson has felt the effect of earthquakes in Mexico and California, but none has been local.
A study in June 2018 by Bloomberg News indicated home values in high risk area for natural disasters have declined over the 2007 to 2017 period. Or increased less than low risk areas.
By the way, haboobs do occur in the greater Phoenix area. So, if you are considering Phoenix, stand ready during the summer monsoon season for the haboobs.
17. Fewer Bugs. Tucson's elevation and dry climate make it a poor habit for bugs. Yes, there are gnats in the spring and occasional fly, but the mosquito is almost non-existent. Unlike most other areas, you can play outdoors and not have pesky little things flying around.
People And Places
18. Nice People. Tucson is one happy place. People love it here and want to show everyone why. With few cloudy days and 350 days of sunshine, how could anyone be blue?
19. Close To Other Great Places. 7 hours to San Diego and Sea World, 7 hours to Disneyland in Anaheim, CA. Palm Springs 5.5 hours. Grand Canyon 5 hours. 4 hours to Rocky Point in Mexico. There are lots of interesting places to visit within hours of Tucson AZ.
20. Winter Skiing On Mt. Lemmon. Yes, you can be skiing within 1 to 2 hours of Tucson during the winter. Mt. Lemmon, as an elevation of 9,200 ft has black diamond ski runs.
Mt. Lemmon is also a popular summer getaway. With the elevation, the temperatures will be 20 to 30 degrees cooler.
Pros and Cons of Living in Arizona – Tucson – Local Scenes
21. Desert Vistas. Not only is Tucson surrounded by 5 mountain ranges, it is in the Sonora Desert. The desert views are special. And the sunsets are spectacular.
22. Stargazing. Tucson observes low light pollution rules; unlike Phoenix. That means the stars are in your face. Also, since most evenings are crystal clear one can see the stars with the naked eye. For the more serious stargazers, get a telescope or visit Kitt Peak Observatory near Tucson. Even the less expensive telescope will let you see lots of faraway stars.
23. 4th Largest Book Festival in the USA. Be sure to mark your calendar every spring for the 4th largest book festival in the USA! Book signings!
Pros and Cons of Living in Arizona – Tucson – Its Easy and Interesting



24. Easy Access Around Downtown. The Tucson Streetcar system launched in 2014. It provides easy access throughout the downtown area. Park your car, buy a pass and see the sites. It's easy!
25. Colorful Architecture. The central neighborhoods of Tucson have homes dating back to the early 1900's. Artsy bungalows, row houses, cottages, adobe, and ranch-style homes populate the historic areas of Tucson.
26. Comfortable Casual Living. Tucson is pretty "laid" back. Yes, business people wear suits and ties. During the winter months. Summer is Friday casual all the time.
Last, But Not Least
27. Affordable Home Choices. Tucson has affordable housing. Median home price in July 2016 was $178,000. And yes, there is something for everyone. Homes for first time home buyers or Condo/Townhouse living. There are Mid-Century homes and historic neighborhoods. And of course, luxury $1 million plus home communities.
Affordable housing and the cost of living is lower than most other cities of its size.
The cost of living in Tucson is 5% lower than the Arizona average.
The cost of living in Tucson is 8% lower than the national average.
Tucson housing cost is 22% lower than the national average.
What more could you want?
So how about the Cons in the Pros And Cons of living in Arizona – Especially Tucson
1. No Fast Paced Living. Let's get this straight. Tucson isn't New York, Chicago or Los Angels. Phoenix is a much faster pace place. So, if you want to be on the fringe of a nervous breakdown, Tucson may not be for you.
2. No Freeways. There is only one freeway in Tucson, AZ. The I-10. It runs from the northwest to southeast side of Tucson. Travel in Tucson is on surface streets with a 45 MPH limit. Guess what? Traffic moves well.
3. Resort Destination. Tucson is a winter resort destination. Visitors and snowbirds flock to the area.That means lines in the restaurants, more cars in the parking lots and traffic on the streets.But guess what! Nobody cares. It is a resort destination every day, no matter who is here. We love it!
We are sure there are other Cons, but no matter what they are the Pros far outnumber them. And if these Pros and Cons aren't enough to convince you to move to Tucson, then here are more reasons to consider why Tucson may be right for you.
Considering A Home In Tucson, Arizona?
Are you thinking of buying a home in the greater Tucson area? Finding the right home can be a challenging process. But we can make the process much less stressful for you.
We have been Tucson Realtors since 2002. We know Tucson and the Tucson Real Estate market. As a top Realtor team, we invest the time to understand your home buying interests and desires. At our first meeting, we will review the current real estate market with you. Show you the market data and then walk you through the Arizona home buying process.
Why? We want you to know what to expect. And what to plan for.
Interested in new construction? We'll brief you on buying a new construction home. And what's unique about the process.
For us, you are not another real estate transaction. You are a client and future friend. We strive to create a relationship that continues long after you move into your home. Review our profiles. Check out our backgrounds, education, and certifications.
We are here to help you "know what you need to know" to buy a home in Tucson, AZ. We provide you information on Tucson events, places to shop and restaurants. Our resources include contractors, electricians, and home services.
And remember, our professional service backgrounds mean we put you first!
Conclusion
There are pros and cons of living in Arizona as there are in other places. But in our view, the pros of living in Tucson far outweighs the cons. Tucson, AZ is a great place to live. So pack your bags and get moving to Arizona. Tucson, that is.
So if you are considering a move to Arizona, please consider Tucson, AZ. No matter why you are moving – job, education, new scenery or future place to retire.
Thank you for visiting www.premiertucsonhomes.com! It's one of the top real estate websites in Tucson. Our clients say that, not us.
Our website provides information on communities and neighborhoods in the greater Tucson area. Want more? Give us a call – 520-940-4541. We are ready to answer your questions and help you get the information you are looking for.
We are a top Realtor duo in Tucson, AZ since 2002. Read our client testimonials. Give us a call. We look forward to making your home buying or selling a home an enjoyable experience for YOU!
Put Tucson on your list. And when you do, give us a call. We can help you find your "perfect" home in Tucson, AZ.
Sign UP to receive daily HOME TRACKER UPDATES - OR - Our Monthly NEWSLETTER. And get regular updates on the Real Estate Market and events in Tucson, AZ.
Questions about the Tucson Real Estate Market or Tucson Homes for Sale? Call Us - 520 940 4541 OR complete the - CONTACT FORM - and we will get right back to you!