Mt Lemmon Is A Great Day Trip From Tucson

Find Cooler Temperatures In Summer And Skiing In Winter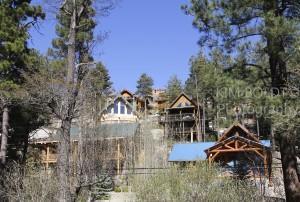 Mt. Lemmon is a peak of the Catalina Mountains sits at an elevation of 9,157 feet. The Stewart observatories on Mount Lemmon are visible from the Oro Valley AZ area. The observatories are part of the University Of Arizona
Mt Lemmon is a great recreational destination in either summer or winter. Mt Lemmon has been a popular summer retreat for Tucson residents for decades.
Winter finds Arizona residents from the area and visiting tourists on the ski runs at Mt. Lemmon Ski Valley.
The trip from Tucson to Mt Lemmon is a scenic transformation not found anywhere else in the US.
The journey begins at the base of the Catalina Mountains. Here Saguaro cactus, prickly pear cactus and stunning desert flora abound. Mid way in the trip, pine trees and unique rock formations make every turn in the route a photo opportunity.
Should you want to stay over night or a weekend, check out the new Mt. Lemmon Hotel. It opened in 2021 with 15 cottages and more to come.
Mt Lemmon Ski Valley
The Mt Lemmon Ski Valley is the southernmost ski area in the United States. Most people think of Tucson, AZ as a winter vacation destination. They are thinking warm, not snow.
Mt Lemmon Ski Valley is just one of many things that makes Tucson, AZ a unique place to visit or live. In the mild winter months, Tucson a person can ski in the morning and golf in the afternoon.
Mount Lemmon Ski Valley provides rental equipment and ski instruction. Good food is available at the Iron Door Restaurant.
Summerhaven, is nearby for those interested in overnight accommodations. Skiing is available from late December to late March or Early April.
The Mt Lemmon Ski Valley chair lift runs all year round. It will take you to one of the highest points on the mountain. Panoramic views include Tucson, San Perdo Valley and all the way to the Phoenix area.
How Mt Lemmon Got Its Name
Mount Lemmon is named for Sara Allen Plummer Lemmon. She was the first white woman to trek from the Tucson valley floor to the top of the mountains north of Tucson AZ. The journey actually started in what was then the village of Oracle. The village of Oracle is almost thirty miles north of Tucson.
Rancher E. Stratton at the Pandora Ranch was their guide. He along with Sara and her husband road their horses from Oracle to the top of the Catalina Mountains.
After arriving at the top, Mr Stratton christened the area, Mt. Lemmon, to honor Sara Lemmon. He found a large pine tree, removed some bark and carved there names onto the tree.
Mt Lemmon is a great day trip from Tucson AZ. In winter, be sure to get the current road conditions. At times, travel requires four wheel drive and tire chains. Some days travel is impossible due to snow and ice.
Also, bring water, snacks and cash. Many Mt. Lemmon stores do not take credit cards.
Be sure to pack a sweater or jacket in the summer and cold weather apparel in the winter. The temperatures will be 20 to 30 degrees cooler than the Tucson valley.
It takes just over an hour to travel the 26 miles from the base of the mountains to Mount Lemmon.
Tips before you start
Fill up your gas tank.
There is no gas service is available on Mt. Lemmon
For those with a 4X4 vehicle, there is a road, OK trail, from Oracle to the top. It is rough, and a recommended way to go.
Bring binoculars if you have them. The views are fantastic.
Bring your camera as photo ops abound.
Directions to Mt. Lemmon
Go East on Tanque Verde Road to the Catalina Highway (also known as the Mount Lemmon Highway). Catalina Highway continues all the way to the top. The drive is a continuous climb with an average 5% grade.
Windy Point is a favorite half way stop. Its location is a transformation between the desert cacti and forest areas. The views from this location reveal over ten mountain ranges.
A favorite eating spot is the Mt. Lemmon Cafe. Soups, fondues, sandwiches and, oh yes, desserts. Deserts include the every popular array of homemade pies.
To save you some hassle, check out road conditions before you start. Call (520) 749-3329 or visit this website for information.
Considering A Home In Tucson, AZ?
Are you thinking of buying a home in the greater Tucson area? Finding the right home can be a challenging process. But we can make the process much less stressful for you.
We have been Tucson Realtors since 2002. We know Tucson and the Tucson Real Estate market. As a top Realtor duo, we invest the time to understand your home buying interests and desires.
At our first meeting, we will review the current real estate market with you. Show you the market data and then walk you through the Arizona home buying process.
Why? We want you to know what to expect. And what to plan for.
Interested in new construction? We'll brief you on buying a new construction home. And what's unique about the process.
For us, you are not another real estate transaction. You are a client and, future friend. We strive to create a relationship that continues long after you move into your home. Review our profiles. Check out our backgrounds, education, and certifications.
We are here to help you "know what you need to know" to buy a home in Tucson, AZ. We provide you information on Tucson events, places to shop and restaurants. Our resources include contractors, electricians, and home services.
But most important, our professional service backgrounds mean we put you first!
Conclusion
Mt Lemmon is just one of the many popular day trips available in Tucson and another reason to be living in Arizona. The trip provides a unique perspective on southern Arizona and the great southwest.
If you are considering Mt Lemmon or Tucson AZ as a place to live or future location to retire too, we can help.
Thank you for visiting www.premiertucsonhomes.com! It's one of the top real estate websites in Tucson. Our clients tell us that.
Our website provides information on communities and neighborhoods in the greater Tucson area. Want more? Give us a call – 520-940-4541. We are ready to answer your questions and help you get the information you are looking for.
We are a top Realtor duo in Tucson, AZ since 2002. Read our client testimonials. Give us a call. We look forward to making your home buying or selling experience enjoyable YOU!
Sign UP to receive daily HOME TRACKER UPDATES - OR - Our Monthly NEWSLETTER. And get regular updates on the Real Estate Market and events in Tucson, AZ.
Questions about the Tucson Real Estate Market or Tucson Homes for Sale? Call Us - 520 940 4541 OR complete the - CONTACT FORM - and we will get right back to you!