12 Of The Most Popular Tucson Events That You Should See
Living In Tucson Is The Answer To "What Are We Doing Today"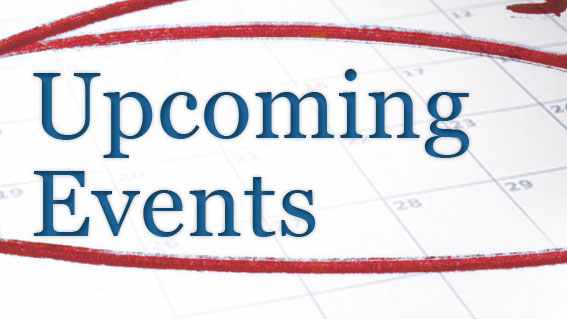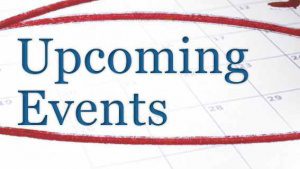 One of the great things about living in Tucson, AZ is the endless number of wonderful Tucson events. Each year these events blend cultures, walks of life and interests of Tucson residents.
See one of a kind dinosaur bones at the gem and mineral show. Paint your face and join the walk in the All Souls Procession.
Go to all the events in Tucson. Find the ones you like and put them on your own Tucson events calendar. And should you miss one, don't worry. It will take place the following year.
So, what are the biggest and best Tucson events? You will have to make that decision. But here is a list to get you started.
Tucson Gem, Mineral & Fossil Show
This Tucson event is the largest of its kind in the world. It occurs twice a year. The fall show is scheduled in September. But the big show starts the last weekend of January through the first week in February.
The winter show is huge. It is the largest marketplace of its kind in North America. Over 40 shows and exhibits. Now these aren't 40 little booths. These include the Tucson Convention Center, hotels, and gigantic tents. Exhibitors have gems, minerals, fossils, meteorites, beads, art, jewelry and more.
By the way, if they don't have it, you don't need it! READ ON….
Tucson Rodeo

This is one of the oldest Tucson events. It began over 90 years ago. La Fiesta de los Vaqueros or Festival of the Cowboys was first held in 1925.
From the humble beginnings, it is now one of most attended Tucson AZ events. The Tucson Rodeo is one of the top 25 rodeo events in North America with prize monies exceeding $420,000. READ MORE…
Tucson Rodeo Parade
An integral part of the Tucson Rodeo festivities is the Tucson Rodeo Parade. The parade has over 200 floats entered each year. Historic horse-drawn buggies and coaches, festive Mexican folk dancers, marching bands and outfitted riders.
An estimated 200,000 spectators watch the parade. It's the world's largest non-motorized parade. Put the Tucson Rodeo on your Tucson events calendar for February. READ MORE…..
Major League Soccer
Tucson plays home to Major League Soccer. Pre-season play occurs at Kino Sports Complex.
Here you will be able to see soccer's elite athletes preparing for their regular season. The training begins with the MLS Preseason Training Camp and continues into the FC Tucson Desert Diamond Cup.
Fans from all over the world attend Tucson's signature soccer event. This great Tucson event takes place in February. MORE ON MLS…
Tucson Winter Chamber Music Festival
Arizona Friends of Chamber Music (AFCM) has been one of the top Tucson events since 1948. It brings performances of contemporary and rarely played music to Tucson, AZ.
The Tucson Winter Chamber Music Festival at the Tucson Convention Center since 1994. With Leo Rich Theater as the venue, it is a notable performance. Musicians from around the world provide stellar performances to please the soul. This is a great Tucson concert and should not be missed.
A unique feature of this of is having the musicians talk with the audience. Discuss the music played and questions about the artist. It has become one o the more popular music events in Tucson, AZ.
Put this on your Tucson events calendar for March. FOR MORE…..
4th Avenue Street Fair
There are two 4th Avenue Street Fairs each year. April and December. Each 4th Ave. Street Fair has 400+ vendors. Arts, crafts, food and drink, musicians and other attractions
It is one of the major Tucson events. And everyone should try at least once. Maybe you will just go once, maybe twice or twice every year. It is one of the Tucson activities that should not be missed.
It is not for everyone. But if you like to wander around and see a diverse group of people have fun, it might be for you. Oh, have a beverage of choice and just enjoy the street music and a some Tucson Street Fair food. READ MORE….
PGA Tour Champions
Tucson has long been a stop on the PGA Tour. The first Tucson Open took place in 1945. Today, the PGA Tour Champions Tour have found a home in Tucson, AZ.
Pro golf legends at the top of their game show how practice makes perfect. The PGA Tour Champions is now one of the top golfing events in Tucson. The Catalina Course at the Omni Tucson National Resort is the venue for this Tucson event. Beginning in 2024, this event will change to the La Paloma golf course in the foothills.
The tournament is in March, so put in on your Tucson events schedule. FOR MORE….
Tucson International Mariachi Conference
The first Tucson International Mariachi Conference took place in 1982. It became the model for mariachi festivals nationwide.
A unique feature of this Tucson event is a week of student workshops. The workshops give aspiring musicians a chance to learn from the best.
The spectacular Concert and Fiesta de Garibaldi features the world's best mariachi musicians. This is one of the Tucson events to see the heritage and culture of the old west. Held in April each year. READ MORE…
Tucson Folk Festival
Before MTV Unplugged, the Tucson Folk Festival brought live music under open skies.
Today, the annual Tucson Folk Festival is one of the oldest folk music festivals in the United States. OH, and it is free!
This is one of the larger music events in Tucson. With over 400 local, regional and national musicians. More that 10,000 visitors come to see the musicians on five stages in downtown Tucson, AZ.
This is another "don't miss" festival in the long list of Tucson events. Come early and stay late at this annual event in May. READ ON…
Tucson Meet Yourself
Tucson Meet Yourself started in 1974. Its intent was to celebrate the local heritage and religious diversity in Southern Arizona.
After four decades, it continues to be one of the top annual Tucson events. It is a popular 3-day event. It focuses on the traditions, culture diversity that are unique to the desert borderlands.
The festival spreads over 60 acres in downtown Tucson. More than 100,000 visitors become absorbed in traditional music, dance, arts, and crafts.
And food abounds. Not just from Mexican and Native American heritages. But African, Czech, Polish and other cultures from around the world.
Mark your Tucson events calendar for this October Tucson event. Admission is free and no alcohol served. FOR MORE INFORMATION…
All Souls Procession
This is a must experience event in Tucson. Inspired by centuries-old Dia de los Muertos holiday of Mexico. Dia de los Muertos means "Day of the Dead".
The All Souls Procession attracts a diverse group of over 35,000 participants. The actual procession travels some 2 miles through the City of Tucson.
The make-up and costumes are amazing. Many in the procession carry photos of loved ones who have passed. Others ride on bicycles or walk on Stilts.
The All Souls Procession concludes with a ceremonial burning of prayers and messages. Participants write their messages and prayers on paper. They place them in a massive urn. The messages and prayers then lit and a crane raises the urn over the crowd.
All Souls Procession is unique among Tucson events. Come stroll the with the crowd, stop and have a beverage of choice. Experience the moment and see the interesting costumes.
Put the All Souls Procession on you Tucson events schedule for November. READ MORE HERE…
El Tour de Tucson
El Tour de Tucson is a one-day event in Tucson. It brings riders from around the world. It is Southern Arizona's premier cycling event.
On the Saturday before Thanksgiving about 9,000 cyclists sign up to ride in the event. El Tour de Tucson is a fund-raising event for Tucson's local charities.
Based on skill levels, riders can select different length "tracks" to ride. From a quarter mile for the novice to 104 miles for experienced riders.
The parties and activities after the ride make this one of the top Tucson events.
Put the El Tour de Tucson on your Tucson events calendar for November. READ MORE…
Summary

Every year, these 11 great Tucson events bring residents and visitors to our great city. If you live in Tucson, take some time and experience what is right here in your backyard.
For visitors planning a winter getaway or vacation in Tucson, set your schedule around one of the annual Tucson events.
For the visitors sharing the "Fun In The Sun" with the friendly crowd at one of these Tucson events, it may just make you want to call Tucson, AZ your home.
Search All Homes For Sale In Tucson
If you do, give us a call. We are a top Realtor team serving Tucson and all surrounding communities. We can help you find your perfect home in Tucson, AZ
Conclusion
Thank you for visiting www.premiertucsonhomes.com! It's one of the top real estate websites in Tucson. Our clients tell us that.
Our website provides information on communities and neighborhoods in the greater Tucson area. Want more? Give us a call – 520-940-4541. We are ready to answer your questions and help you get the information you are looking for.
We are a top Realtor team in Tucson, AZ since 2002. Read our client testimonials. Give us a call. We look forward to making your home buying or selling experience enjoyable YOU!
Sign UP to receive daily HOME TRACKER UPDATES - OR - Our Monthly NEWSLETTER. And get regular updates on the Real Estate Market and events in Tucson, AZ.
Questions about the Tucson Real Estate Market or Tucson Homes for Sale? Call Us - 520 940 4541 OR complete the - CONTACT FORM - and we will get right back to you!