See All New Tucson Homes For Sale Right Here

7 Easy Ways To Find A New Tucson Home For Sale

[quickshare]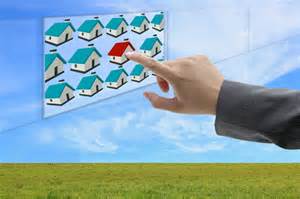 Easy Online Search Of all new Tucson homes for sale. Our search tool is easy to use and covers all new Tucson Homes for sale. Clients have used our website to find their Tucson home – Why don't you?
See all homes for sale throughout the entire Tucson metropolitan area. Tucson covers about 525 square miles and has over 5000 subdivisions to find a Tucson home.
Tucson's expansive area offers home buyers lots of lifestyle choices. Thinking of a new Tucson home in an 55+ Community? There are over a dozen 55+ communities available and many have new Tucson homes for sale. Interested in new Tucson homes on or near a golf course. Literally 100's of subdivisions and neighborhoods could be on your list.
Without having some insight on Tucson real estate market it may be difficult to even know where to start your search. But we have made it easy. Just click on the search name and take a look.
See All New Tucson Homes For Sale By
For Tucson home buyers interested in a resale, we have subdivision or neighborhood searches. These searches start with an area of Tucson. Many frequently requested subdivisions are available. Just click on the subdivision or Tucson MLS Area link to start your search.
Questions about Tucson Real Estate OR Tucson Homes for Sale? Give us a call 866 316 5575 OR Submit our CONTACT FORM and we will get right back to you.
If you would like daily email updates on Tucson homes meeting your "perfect home" criteria, we can help!
Sign UP to receive daily HOME TRACKER UPDATES - OR - Our Monthly NEWSLETTER. And get regular updates on the Real Estate Market and events in Tucson, AZ.
Questions about the Tucson Real Estate Market or Tucson Homes for Sale? Call Us - 520 940 4541 OR complete the - CONTACT FORM - and we will get right back to you!
For more information on Tucson Go to the City of Tucson Website.