A Top Tucson Realtor Team – Ben & Kim Boldt



Tucson AZ Realtors Since 2002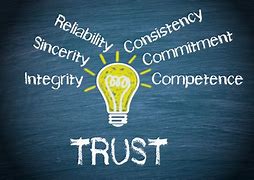 There are 1,000's of Tucson Real Estate Agents to choose from. But, NOT ALL Tucson Realtors are alike. Here's why!
Some Realtors spend years in Tucson real estate. But is the "number" of years in Real Estate enough?
It is important to focus on realtors who specialize in the specific areas you are interested in to buy a home.
Consider This
What experience do you look for when choosing a professional to help with "estate planning" or "investment advise" or "taxes"?
Why do you trust your accountant, attorney or financial adviser?
More than likely, you felt their education, experience, knowledge, personality and communication skills met or exceeded your expectations.
But First – Did You Know

What it takes to be a licensed Arizona Realtor? This may surprise you, but a person ONLY needs to:
Be 18 years old
Complete a 90-hour licensing course
Pass a real estate school and State examination
That's all!
No secondary or advanced education requirements. No experience in anything relate to helping people with one of the biggest financial decisions they make.
Just 2 1/2 weeks of class and passing a State test. Oh, and they do need a drivers license and a car.
Would an experienced Tucson Real Estate Agent team with advanced degrees, certifications and strong business experience be better?
IF your answer is "yes"?
Consider What We Provide To Each And Every Client

Kim worked in the finance and human resource industry for over 25 years. Her education and work experience include:

Education – Alverno College
ADP (Automatic Data Processing) "the payroll people"
Kelly Services for employment needs,
Associated Bank Corp.


Kim's Certifications in Real Estate include

Kim has a black belt in shopping. She stays at the top of her game to help you find the best deals in Tucson.

Ben was a partner at Price Waterhouse. (Now PriceWaterhouseCoopers or PWC) He left PW to start his own International consulting firm.

He has worked with 100's business owners and management teams around the world. Helping them achieve their goals and objectives.

Ben was a licensed CPA in Michigan and Wisconsin. While he can't give you tax advice, he can help you better understand the issues.

And if necessary, he will put you in touch with top tax advisors in Tucson, AZ.

Ben's business background means he provides clients with more insight and knowledge than most Realtors in Tucson, AZ.

Education –

BS Mechanical Engineering – Purdue University
MBA – Finance – Western Michigan University

Work Experience includes

Financial Manager – Ford Motor Company
Partner at

Price Waterhouse

and
President of an International consulting firm

Certifications includes

CPA in Michigan And Wisconsin (Not Active)

Associate Broker
Harvard Law School –

Contract Law Course

Ben holds a private pilot license and an instrument rating but doesn't fly anymore. He enjoys golf and has a single digit handicap. And he works his butt off for every client.
And guess what. Having the Boldt Realty Team as your Tucson Real Estate Agents doesn't cost you anymore.
Call us, ask us questions and take time to read what our clients have to say about our "Professional" services.
Considering A Home In Tucson, AZ?
Are you thinking of buying a home in the greater Tucson area? Finding the right home can be a challenging process. But we can make the process much less stressful for you.
We have been Tucson Realtors since 2002. We know Tucson and the Tucson Real Estate market. As a top Realtor team, we take the time to review and understand your home buying interests and goals.
At our first meeting, we will review the current real estate market with you. Show you the market data and then walk you through the Arizona home buying process.
Why? We want you to know what to expect. And what to plan for.
Interested in new construction? We'll brief you on buying a new construction home. And what's unique about the process.
For us, you are not another real estate transaction. You are a client and, future friend. We strive to create a relationship that continues long after you move into your home.
We are here to help you "know what you need to know" to buy a home in Tucson, AZ. Give you information on Tucson events, places to shop and restaurants when you move into your new home. Along with contractors, electricians, and home services you may need.
Best of all, our professional service backgrounds mean we put you first! We break the myths that all Tucson Real Estate Agents are alike.
Thinking about selling a home in the Tucson area?
Selling a home requires more than listing it in the Tucson MLS system. Real Estate agents need to use digital marketing through multiple online channels. That will get the sale done.
To no one's surprise, 80% of home buyers start their search on the internet. Homes must be visible on multiple internet channels. The more visible a home is, the faster it will sell.
We use multiple online marketing channels to showcase your home. We will build a stand-alone website built to show your home.
Our marketing program targets key cities in the U. S. based on the season. For luxury listings, our drone service provides video of your home and neighborhood. This video along with professional photos helps the online buyer see and feel in your home.
To learn more about how we can help you sell your Tucson home, call us – 520-940-4541 – to arrange a meeting.
We will visit your home and prepare a comparative market analysis. Then we will meet with you to review our analysis and our marketing program to "get your home sold!"
Conclusion
Thank you for visiting www.premiertucsonhomes.com! It's one of the top real estate websites in Tucson. Our clients say that and clients are always right!
Our website provides information on communities and neighborhoods in the greater Tucson area. Want more? Give us a call – 520-940-4541.
We are ready to answer your questions and help you get the information you are looking for.
We are a top Tucson Real Estate Agent Team at Tierra Antigua Realty. Check out our client reviews. Could we be the Real Estate Agents you are looking for?
We look forward to making your home buying or selling a home an enjoyable experience for YOU!
Sign UP to receive daily HOME TRACKER UPDATES - OR - Our Monthly NEWSLETTER. And get regular updates on the Real Estate Market and events in Tucson, AZ.
Questions about the Tucson Real Estate Market or Tucson Homes for Sale? Call Us - 520 940 4541 OR complete the - CONTACT FORM - and we will get right back to you!