Is A Guest House Or Casita Right For Your

Casitas Are A Popular Option In 55+ Communities And Luxury Homes
Southwest Homes With Casitas Are Homes With Guest Houses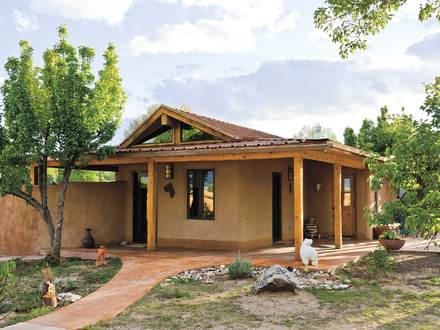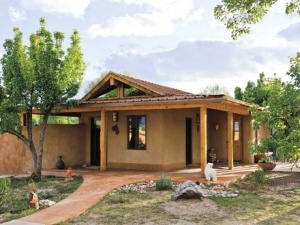 The Tucson MLS identifies homes with guest houses as homes with a "casita". Casita means "little house" in Spanish.
Homes with "guest houses" will have the casita detached from the main home.
However, there are also homes with attached casitas. Most have a separate entry. But sometimes the entrance is from the home.
An attached casita is also know as "guest quarters".
Casitas are usually located in the front of a home so that guests can enter the casita without entering the main home.
Some homes with guest houses will have the casita in the rear of the home with a pathway on the side of the home to the entry.
But one thing to keep in mind. Your guests will love the separate quarters. So be careful, they may not want to leave. The 3 day rule can need to be put into effect. That is "after 3 days, guests and fish begin to smell".
Find Tucson Homes For Sale By Tucson MLS Area
Casitas will usually have the main room, bedroom, and bath. Some homes with guest houses will have more elaborate casitas and include a small kitchenette.
Homes with guest houses are found in most areas of Tucson. Especially, luxury home and 55+ adult communities. While available for guests, the casitas are frequently used as studies, home offices and exercise rooms.
Homes With Guest Houses For Sale Will Be Priced Higher
Casitas add value to a home. Accordingly, homes with guest houses for sale will be listed at higher prices than those without one. Many high-end home builders offer home plans with guest houses. Both custom homes and semi-custom homes with guest houses or casitas will be more expensive. However, when the home is sold, it will be worth more.
The higher pricing is due to the fact that homes with guest houses need bigger lots. Therefore, lot premiums are higher when building. Likewise, resale homes with land for homes with guest houses also cost more.
Additionally, since the casita is a separate structure, it is a "second" house on the property. The builder has to pour the second foundation, frame the structure and run plumbing and electric along with installing heating and cooling systems. They don't call it a casita or "small house" for no reason.
Searching For A Home In Tucson?
Are you thinking of buying a home in the greater Tucson area? Finding the right home can be a challenging process. But we can make the process much less stressful for you.
We have been Tucson Realtors since 2002. We know Tucson and the Tucson Real Estate market. As a top Realtor team, we invest the time to understand your home buying interests and desires.
At our first meeting, we will review the current real estate market with you. Show you the market data and then walk you through the Arizona home buying process.
Why? We want you to know what to expect. And what to plan for.
Interested in new construction? We'll brief you on buying a new construction home. And what's unique about the process.
For us, you are not another real estate transaction. You are a client and, future friend. We strive to create a relationship that continues long after you move into your home.
Review our profiles. Check out our backgrounds, education, and certifications.
We are here to help you "know what you need to know" to buy a home in Tucson, AZ. We provide you information on Tucson events, places to shop and restaurants.
Our resources include contractors, electricians, and home services. We will also help you get deals on tile and paint to make the home you buy yours. Our professional service backgrounds mean we put you first!
Conclusion
Thank you for visiting www.premiertucsonhomes.com! It's one of the top real estate websites in Tucson. Our clients say that, not us.
Our website provides information on communities and neighborhoods in the greater Tucson area. Want more?
Give us a call – 520-940-4541. We are ready to answer your questions and help you get the information you are looking for.
We are a top Realtor team in Tucson, AZ since 2002. Read our client testimonials. Give us a call. We look forward to making your home buying or selling a home an enjoyable experience for YOU!
If you are moving to Tucson, AZ to find a winter get away or make Tucson your year around home, we can help.
Sign UP to receive daily HOME TRACKER UPDATES - OR - Our Monthly NEWSLETTER. And get regular updates on the Real Estate Market and events in Tucson, AZ.
Questions about the Tucson Real Estate Market or Tucson Homes for Sale? Call Us - 520 940 4541 OR complete the - CONTACT FORM - and we will get right back to you!