Search Tucson Homes For Sale
Easiest Tucson MLS Search On The Internet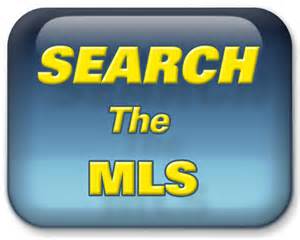 Are you looking for a new home in Tucson, Arizona? If so, you need to do a Tucson MLS search.
Tucson MLS is the Tucson Association of Realtors Multiple Listing Service. It is the go-to resource for anyone looking for homes for sale in Tucson and the surrounding areas.
A Tucson MLS search will provide users access to see all homes for sale in Tucson AZ.
If you are searching for a luxury home, a family home, or a condo or townhome, start your Tucson MLS search right here.
Get access to the latest TARMLS listings and price changes on your PC, Laptop and email when you set up an auto search.
Our pre-set Tucson MLS searches make the process easy and fast.
So, if you're looking for the best way to search for homes in the Tucson area? Look no further!
Pre-set Tucson MLS Searches
Get up to date information on Tucson homes for sale with our simple pre-set Tucson MLS searches.
Start your Tucson MLS search now with one of out pre-set Tucson home search options.
These preset searches will jump start your Tucson home search.
Better yet, give us a call to discuss your home buying interests and we will tailor a Tucson MLS search just for YOU!
Find A Tucson Open House Where You Want To Live
See Our Featured Tucson Listings
Use Your Criteria To Search Tucson AZ Real Estate Across Tucson
MLS Listings Search For Homes Just Listed

Listings Search By New Construction Homes And Home Builders
MLS Listings Search By Home Features

MLS Listings Search By Community And Lifestyle
Search For Homes For Sale By
MLS Homes For Sale By Community
Search For Homes For Sale By City, Town OR Tucson Area



The Tucson Home Buying Journey
Buying a home in Tucson is an exciting but stressful process. Using the Boldt Team will make easier.
Getting a Tucson MLS search set up for your specific wants, needs and budget is the first step. It will let you see what's available and what you can get with your budget.
We touch base to get your thoughts on homes the Tucson MLS search provides you. What do you like, what don't you like.
Based on your input, we will tweak the searches, so you see Tucson homes for sale meeting your objectives.
Your Tucson Visit
The BIG step in the process starts when you come to Tucson to see homes and neighborhoods firsthand.
We start your visit with our buyer briefing. It starts with a review of Tucson real estate market and trends. After that we will walk you through the Tucson home buying process from offer submittal to close of escrow.
Then do a deep dive into the specific areas of Tucson and homes on you "top choice list".
After that we will start the process of showing you homes on your list. We will discuss the communities and neighborhoods as we visit them. And bring up more options for your consideration.
We strive to make your Tucson home buying process as smooth as possible. To do that, we will be there every step of the way.
Conclusion
Thank you for visiting www.premiertucsonhomes.com! It's one of the top real estate websites in Tucson and southern Arizona. Our clients say that! And clients are always right.
Our website provides information on real estate in the greater Tucson area. Want more? Give us a call – 520-940-4541.
We are ready to answer your questions and help you get the information you are looking for.
We are a top Realtor team in Tucson, AZ. If you missed it at the top of the page, take 3 minutes to read our profiles and client testimonials.
We look forward to making your home buying or selling a home an enjoyable experience for YOU!
Are you moving to Tucson? Request our FREE Tucson Relocation Packet. For families with school-aged children here is information on Tucson Schools!
Sign UP to receive daily HOME TRACKER UPDATES - OR - Our Monthly NEWSLETTER. And get regular updates on the Real Estate Market and events in Tucson, AZ.
Questions about the Tucson Real Estate Market or Tucson Homes for Sale? Call Us - 520 940 4541 OR complete the - CONTACT FORM - and we will get right back to you!