Historic Tucson Homes Search
Information And Tucson MLS Search Portal
What is a historic Tucson home? In general, a historic Tucson was built prior to the 1950's.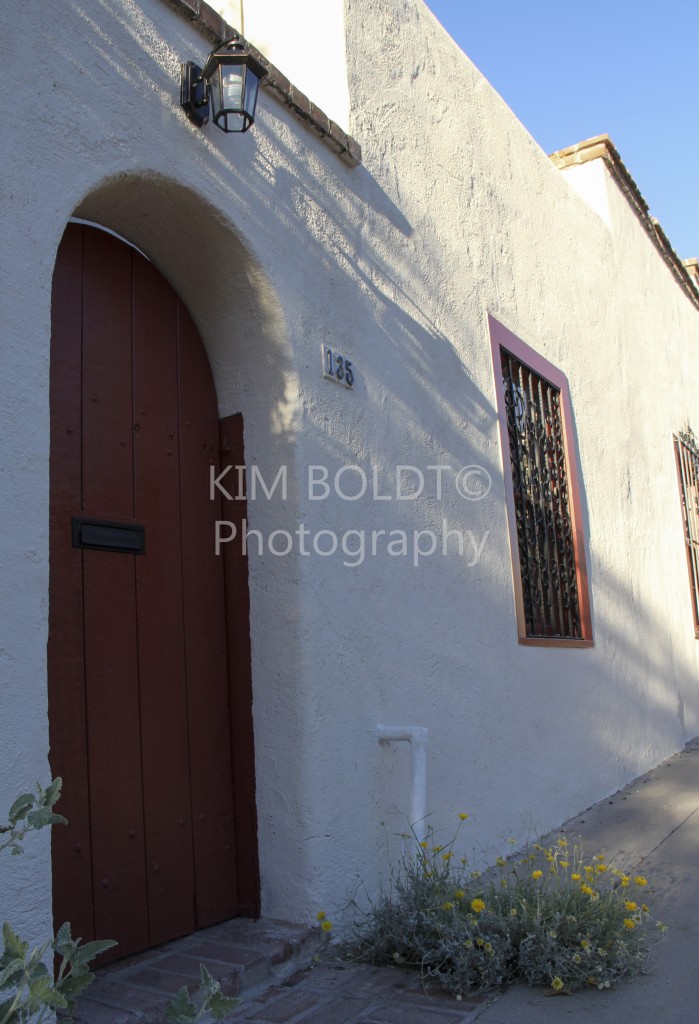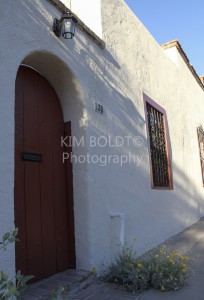 Historic Tucson homes are coveted segments of Tucson Real Estate.
Why would such an old home be sought after?
The answer is simple.
There aren't many homes that offer the location, charm, character, and craftsmanship of a historic Tucson homes.
Find Tucson Homes For Sale In Tucson's Historic Neighborhoods
Historic Homes And Historic Neighborhoods
When buying a historic home in Tucson one MUST also consider the neighborhood it is in. The neighborhood is everything!
In a recognized historic neighborhood prices will be higher, but so is the demand.
A good example is comparing the El Encanto and Colonia Solana neighborhoods. They are across the street from each other. El Encanto is north of Broadway and Colonia Solana is on the south side.
Similar homes in El Encanto will be more expensive then those in Colonia Solona.
Why? The name and recognition of the neighborhood.
El Encanto was Tucson's first "Luxury Housing development". In the day, business leaders and notable Tucson residents built homes in El Encanto.
They created a the neighborhood that symbolized wealth and status. It continues today.
The Larger Historic Neighborhoods in Tucson, AZ
El Presidio
The El Presidio Historic District is a residential neighborhood in downtown Tucson, AZ. Its boundaries are West 6th Street, Alameda Street, N Stone and Granada Ave.
El Presidio, built in 1775, gets its name from the Spanish-built Presidio de San Augustín del Tucson.
The district is on the site of a prehistoric Hohokam Indian site (c. 700-900 A.D.) and the original presidio (fort).
El Presidio is one of the nation's oldest inhabited sites. It reflects Tucson's development from the 18th to 20th century. Homes in the El Presidio neighborhood date back to the mid to late 1800's.
Their adobe style and downtown location keep them on the most sought after list.
El Presidio contains buildings in three architectural styles. Spanish-Mexican, Anglo-American and Eclectic.
El Encanto Estates
The land that El Encanto Estates occupies was first homesteaded in 1907 by Henry J. Blaise.
Development of the land began in 1928. Homes construction to place between 1929 and 1961. The neighborhood entered the National Registrar of Historic Places in 1988.
Many prominent Tucson architects designed many of the homes within El Encanto Estates. Josias Joesler, Anne Rysdale, Arthur Brown, Henry O. Jaastad, and Merrit Starkweather.
All are notable architects in Tucson's history. Home styles include Spanish Colonial, Ranch and Mission Revival.
Sam Hughes
Tell anyone you own a home in Sam Hughes and they will know where you live. The Sam Hughes Neighborhood is well known and sought after.
The Sam Hughes neighborhood is in central Tucson, AZ. Its boundaries are Speedway Boulevard, Broadway Boulevard, Campbell Avenue and Country Club Road.
The neighborhood gets its name from a school located in the middle of the community. Not a surprise, the school's name was Sam Hughes.
Samuel C. Hughes was a Welsh immigrant who came to the United States in 1837 at the age of eight. Hughes had an advanced case of tuberculosis.
He made his way to Tucson in 1858 by way of California, to convalesce in the dry air, convinced that his time was short. But, like many before and after him, the desert climate proved to be the cure he needed.
With his health restored, Hughes opened a butcher shop and settling down in Tucson. He married a local girl, Atanacia Santa Cruz, fathered 15 children and was a true community leader.
Development of the neighborhood began in 1921. And almost 100 years later the homes are still admired for their originality and history.
Sam Hughes is a neighborhood with families and schools and a public library.
It became a national historic district in 1994.
Colonia Solana
Colonia Solana is in the central part of Tucson, Arizona. The 111 single family homes display Period Revival and Contemporary architectural styles.
This historic Tucson subdivision plat is unique with an informal and non-geometric. One of the first in Arizona to incorporate a non-symmetrical, curvilinear layout.
The subdivision combines rectilinear boundary avenues with arcing small-scale subdivision streets. Native desert plant materials create an unusual, naturalistic fashion in specific areas.
These areas unify the district and provide an open desert atmosphere within the city.
Early deed restrictions and architectural review controlled construction and prevented nonconforming land uses. Insuring a constant use of the land throughout the area.
Colonia Solana Residential Historic District was listed on the National Register of Historic Places in 1989
Considering A Historic Home In Tucson, AZ?
Are you thinking of buying a historic home in the greater Tucson area? Finding the right home can be a challenging process. But we can make the process much less stressful for you.
We have been Tucson Realtors since 2002. We know Tucson and the Tucson Real Estate market. As a top Realtor duo, we invest the time to understand your home buying interests and desires.
At our first meeting, we will review the current real estate market with you. Show you the market data and then walk you through the Arizona home buying process.
Why? We want you to know what to expect. And what to plan for.
Interested in new construction? We'll brief you on buying a new construction home. And what's unique about the process.
For us, you are not another real estate transaction. You are a client and future friend. We strive to create a relationship that continues long after you move into your home. Review our profiles. Check out our backgrounds, education, and certifications.
We are here to help you "know what you need to know" to buy a home in Tucson, AZ.
Our resources include contractors, electricians, and home services.
And best of all, our professional service backgrounds mean we put you first!
Thinking About Selling Your Historic Home In Tucson, AZ?
Selling a historic home, or any home, requires more than listing it in the Tucson MLS system. It's about marketing. Marketing through multiple online channels.
To no one's surprise, 80% of home buyers start their search on the internet. Homes must be visible on multiple internet channels. The more visible a home is, the faster it will sell.
We use multiple online marketing channels to showcase your home. We will build a stand-alone website built to show your home. Our marketing program targets key cities in the U. S. based on the season.
For luxury listings, our drone service provides video of your home and neighborhood. This video along with professional photos helps the online buyer see and feel in your home.
To learn more about how we can help you sell your Tucson home, call us – 520-940-4541 – to arrange a meeting. We will visit your home and prepare a comparative market analysis. Then we will meet with you to review our analysis and our marketing program to "get your home sold!"
Conclusion
Thank you for visiting www.premiertucsonhomes.com! It's one of the top real estate websites in Tucson. Our clients say that, not us.
Our website provides information on communities and neighborhoods in the greater Tucson area. Want more? Give us a call – 520-940-4541. We are ready to answer your questions and help you get the information you are looking for.
We are a top Realtor duo in Tucson, AZ since 2002. Read our client testimonials. Give us a call. We look forward to making your home buying or selling a home an enjoyable experience for YOU!
If you are looking for a historic Tucson home and can pay the premium, look in the more well known historic Tucson neighborhoods. The premium you pay will be worth it.
Although it may not be important in the decision making process there is another advantage in owning a historic Tucson home. A BIG break in your property taxes. Historic Tucson neighborhoods identified as "National Historical Districts" pay lower property taxes.
Looking for historic Tucson properties Or interested in selling the one you have? We can Help!
Sign UP to receive daily HOME TRACKER UPDATES - OR - Our Monthly NEWSLETTER. And get regular updates on the Real Estate Market and events in Tucson, AZ.
Questions about the Tucson Real Estate Market or Tucson Homes for Sale? Call Us - 520 940 4541 OR complete the - CONTACT FORM - and we will get right back to you!