Easy Tucson MLS Search Of All Tucson Homes For Sale

Ben And Kim Boldt – Top Realtor Team Since 2002
Thank you for visiting our website. It's one of the top real estate websites in Tucson. As a TOP Realtor team since 2002, we worked with 100's of clients to buy or sell a home in the Tucson Real Estate market!
Our approach for buyers introduces you to the Towns and communities in the Tucson metro area. This helps you get a feel for the major areas and see what you will get for your money.
Buying or Selling a home in the Tucson real estate market, or any market, can be challenging. Our client service approach gives you the understanding of what to expect at each step in the process.
Here Is What Our Clients Have To Say
Our clients say our approach made the process much less stressful.
We are here to help you "know what you need to know" to buy or sell a home in Tucson, AZ.
Our Featured Listings –

Click On Image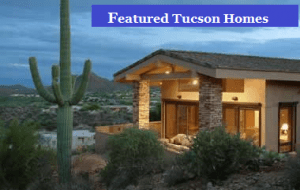 Easy Tucson MLS Home Search
Good Things About Living in Tucson
Tucson is located in Southern Arizona where the weather is more moderate. Living in Tucson gives you over 310 days of sunshine.
And if the great weather isn't enough. Living in Tucson, AZ means the cost of living is lower than most other cities of its size.
The cost of living in Tucson is 5% lower than the Arizona average.
The cost of living in Tucson is 8% lower than the national average.
Tucson housing cost is 22% lower than the national average.
Tucson is the second largest city in Arizona, Phoenix is the largest. But the cost of living in Tucson is one of the lowest of all but one of the major cities in the state. Compare Tucson's cost of living to other Arizona cities – Here!
You Are NOT Just Another Transaction
For us, you are not another real estate transaction. You are a client and future friend. We strive to create a relationship that continues long after you move into your home.
Take 3 minutes to review our PROFILES. Check out our backgrounds, education, and certifications. Then take a look at our client reviews to understand what our client's experiences were.
Give us a call – 520-940-4541 to ask questions about us and the Tucson real estate market. We are ready to answer your questions and help you get the information you are looking for.
Thinking about selling a home in the Tucson area?
Getting a home sold is more that getting it listed in the Tucson MLS system. It's about marketing through multiple online channels.
80% of home buyers start their search on the internet. That means if your home is not being "pushed" across the internet your chances of selling it quickly are reduced.
Our marketing program includes;
Multiple online marketing channels.
A stand-alone website built to show your home.
Targeting key "snowbird" cities in the U. S.
Professional photos of your home.
And for luxury homes, our drone service will create a video of your home and neighborhood.
To learn more about how we can help you sell your Tucson home, call us – 520-940-4541 – to arrange a meeting. We will visit your home and prepare a comparative market analysis.
Then we will meet with you to review our analysis and our marketing program to "get your home sold!"
Conclusion
Thank you for visiting www.premiertucsonhomes.com! It's one of the top real estate websites in Tucson. Our clients say the information provided was a big reason why they used our services!
We look forward to making your home buying or selling experience an enjoyable one for YOU!
Sign UP to receive daily HOME TRACKER UPDATES - OR - Our Monthly NEWSLETTER. And get regular updates on the Real Estate Market and events in Tucson, AZ.
Questions about the Tucson Real Estate Market or Tucson Homes for Sale? Call Us - 520 940 4541 OR complete the - CONTACT FORM - and we will get right back to you!
____________________________________________________________________________________