Search All Tucson AZ Horse Property For Sale
[quickshare]
Easy MLS Search For Tucson AZ Horse Property With Pictures And Maps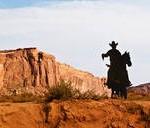 Tucson AZ Horse Property is available in most – but not all – areas of Tucson. Tucson AZ Horse property lot sizes will range from 1 acre to over 10 acres. Many Tucson AZ Horse Properties will have luxury homes and horse facilities.
Tucson AZ Horse Property in the Catalina Foothills will usually have a smaller lot. However, the foothills topography of changing elevations and Tucson City views.
Tucson AZ Horse Property located in Northwest of Tucson or Oro Valley will offer larger lots that range from 3.3 to 5+ acres.
Tucson AZ Horse Property by Price Range
Under $250,000 $250,000 to $500,000 Over $500,000
There is no one area with a higher concentration of Tucson AZ Horse Property for sale than the Northwest and Northeast. These are popular Tucson Horse Property locations due to the size of lots and access to Tucson area amenities.
Tucson is home to the largest Arabian horse farm in the World. Al-Marah is located on the Northeast side of Tucson. Large cottonwoods abound in this area of the Santa Catalina mountains.
White mares graze in the dusky valley below. This dream-like oasis in the Arizona desert is the setting for Al-Marah Arabians. Al-Marah is the vision, lifelong love, and work of Bazy Tankersley. Mrs. Tankersley is known in the Arabian horse industry worldwide.
Al-Marah began some years ago with a single stallion. Found in Indiana, Indraff was the first son of Arabian legend *Raffles. From this one stallion, a dynasty was founded. Indraff is responsible for an unrivaled roster of distinguished Arabian horses.
The Al-Marah is not one of a Tucson equestrian property for sale. It was donated to the University of Arizona by Mrs. Tankersley before her passing. There are a few facilities on horse property for rent in Tucson and southern Arizona.
Conclusion
Thank you for visiting www.premiertucsonhomes.com! It's one of the top real estate websites in Tucson. Our clients say that, not us.
Our website provides information on communities and neighborhoods in the greater Tucson area. Want more? Give us a call – 520-940-4541. We are ready to answer your questions and help you get the information you are looking for.
We are a top Realtor team in Tucson, AZ. Read our client testimonials. Give us a call. We look forward to making your home buying or selling a home an enjoyable experience for YOU!
Moving to Tucson Or interested in Tucson Real Estate Listings? We Can help.
Sign UP to receive daily HOME TRACKER UPDATES - OR - Our Monthly NEWSLETTER. And get regular updates on the Real Estate Market and events in Tucson, AZ.
Questions about the Tucson Real Estate Market or Tucson Homes for Sale? Call Us - 520 940 4541 OR complete the - CONTACT FORM - and we will get right back to you!
Questions about Tucson Homes, the Tucson Real Estate Market or Tucson Horse Property for Sale? Call Us 866 316 5575 OR complete the CONTACT FORM and we will get right back to you!