Find All Tucson Master Planned Communities
Find Out What Tucson Has To Offer
What is a master-planned community?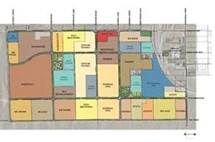 A master-planned community is a large-scale residential community with recreational and commercial amenities.
Amenities may include golf courses, tennis courts, lakes, parks, playgrounds, swimming pools. Shopping and restaurants are also available.
Some master-planned communities have schools, office parks, large shopping centers and other businesses.
Some Details
The average master-planned community is more than 2,500 acres. Most are built near an urban or suburban environment. Residents enjoy a self-contained environment. But access to city or town actives, events and entertainment is nearby.
A master-planned community differ from subdivisions. A MPC may contain one large residential area or many subdivisions and neighborhoods. Also, the MPC will have more amenities then a subdivision.
Homes in a master-planned community are build by different builders. Each builder developing different subdivision within the MPC. The concept creates different housing styles, home sizes, prices and lot sizes. Some subdivisions are for adults over the age of 55.
The greater Tucson metro area has 9 master-planned communities.
Northwest Area –

Oro Valley
> Rancho Vistoso –
Rancho Vistoso is one of the largest master-planned communities in greater Tucson. It was one of the first MPC's in Tucson dating back to the 1980's.
It's population is over 16,000 (estimated) and is in the Town of Oro Valley, AZ.
Simple stated, Rancho Vistoso has it all. You name it, you got it.
Homes, shopping, restaurants, retail, hospital, business and assisted living. Also, two 55+ adult communities. Sun City Oro Valley and Vistoso Village.
Homes meet the needs of 1st homeowners to gated luxury home subdivisions. Single family, Condos and Townhouses are available.
Parks, green belts, 56 miles of walking and biking trails and a State Park. The Catalina State park. Private, Semi private and public golf course are minutes away from most homes.
Views of the Santa Catalina & Tortilita Mountains and desert vistas are common.
Search For Homes In Rancho Vistoso – Oro Valley, AZ
Northwest Area –

Town of Marana
> Continental Ranch & Continental Reserve –
Marana's first master-planned community is 16 miles northwest of Tucson off the I-10. The Tucson Mountains and distinctive Sambrero Peak are the backdrop for the community.
With over 4,700 homes, this MPC meets the needs of a broad range of homeowners. From 1st time buyers to a 55+ adult community.
Amenities include pool, parks, tennis, basketball courts and a skate board park.
Homeowners are close to shopping and restaurants.
Search For Homes In Continental Ranch – Marana, AZ
Search For Homes In Continental Reserve – Marana, AZ
> Dove Mountain –
This master-planned community encompasses over 6,200 acres of the Tortolita Mountains. Oro Valley is about 8 miles to the east of the entrance to the Dove Mountain MPC.
Dove Mountain provides a broad range of subdivision choices. From 1st time owners to luxury homes over $1 million. And yes, there is a gated 55+ adult community with a golf course.
The opening of a Ritz Carlton Resort in 2009, Dove Mountain has become a "restort destination". The Jack Nicholas Signature golf course in open to the public and resort guests.
The Dove Mountain master-planned community allows only single-story homes.
Search For Homes In Dove Mountain – Marana, AZ
> Gladden Farms –
One of the newer master-planned communities in the greater Tucson metro area. Gladden Farms is some 25 miles northwest of Tucson off I-10.
This makes access to downtown Tucson and Phoenix an easy trip.
Developers of Gladden Farms reserved 320 acres to parks, trails and green belts. The community also provides paved walking paths, soccer fields, and basketball courts. Picnic areas with shaded areas make family gatherings a breeze.
This MPC also has its own elementary school.
If there is a draw back to Gladden Farms its the 15 to 20+ minute commute to shopping and restaurants.
Search For Homes In Gladden Farms – Marana, AZ
Northeast Area –

Tucson
> Sabino Springs
Sabino Springs is 16 miles from downtown Tucson. As master-planned communities go, it is small at 430 acres.
This gated community has the Arizona National Golf Course as its focal point.
Amenities include pool, spa, and fitness center.
Homeowners have views of both the Santa Catalina and Rincon Mountains.
For horse owners, the area has stables and trails for riding.
This MPC is a bit more rural, so shopping, restaurants and activities can be a bit of a drive.
Search For Homes In Sabino Springs – Tucson AZ
Southeast Area –

Vail
> Rancho Del Lago
Rancho Del Lago is a master-planned community in Vail, AZ. It has 14 subdivision in it. One, Del Webb, is a 55+ adult subdivisions.
Rancho del Lago sits at the foot of the Rincon Mountains and offers a variety of lifestyles.
This MPC creates a county club setting with views of the Rincon Mountains.
The new Safeway Shopping Center is minutes away.
Looking of a little night life? Downtown Tucson is a 30-minute drive.
Search For Homes In Rancho Del Lago – Vail, AZ
Southeast Area –

Tucson
> Rita Ranch
The master-planned community of Rita Ranch is 18 miles southeast of Tucson. It has a population of 16,000. Homeowners have views of both the Santa Catalina and Rincon Mountains.
This community offers a 36 acre park, walking trails and skate park. Picnic areas and swimming pool are amenities in this master-planned community.
Rita Ranch is part of Esmond Station Area Development Plan created in 1986 by the City of Tucson.
Named in reference to the historical Esmond Train Station located near Rita Ranch. Between 1890 and 1910, the nation's growing railway system had reached the city of Tucson.
The Southern Pacific Railroad was the first route. In the early 1900s, a rail line connected Tucson to El Paso, Texas.
Rita Ranch and nearby Rita Road derive their names from movie actress Rita Hayworth. Howard Hughes bought land in the area in the 1950s. He named his ranch for his one-time love Rita Hayworth.
Search For Homes In Rita Ranch – Vail, AZ
North Area –

Tucson
> La Paloma
La Paloma sits at the base of the beautiful Santa Catalina Mountains. This staff gated master-planned community has 856 homes located in ten sub-associations:
The Westin La Paloma and Jack Niclaus Signature Golf Course are the focal point of the community.
Resort living at its finest.
Search For Homes In La Paloma – Tucson, AZ
> Ventana Canyon
This master-planned community sits in the foothills of the Santa Catalina Mountains.
Ventana Canyon has over 700 luxury homes in several staff gated communities. There are also 3 condominium complexes and commercial properties.
The semi-private Ventana Canyon Golf Club has two 18 hole courses designed by Tom Fazio.
Loews Ventana Canyon Resort is a resort destination in Tucson, AZ. The Flying V Bar and Grill is a dining experience to remember.
Search For Homes In Ventana Canyon – Tucson, AZ
Other Master-Planned Communities in Tucson
Smaller master-planned communities are found throughout Tucson. These include –
Considering A Home In Tucson, AZ?
Are you thinking of buying a home in the greater Tucson area? Finding the right home can be a challenging process. But we can make the process much less stressful for you.
We have been Tucson Realtors since 2002. We know Tucson and the Tucson Real Estate market. As a top Realtor duo, we invest the time to understand your home buying interests and desires.
At our first meeting, we will review the current real estate market with you. Show you the market data and then walk you through the Arizona home buying process.
Why? We want you to know what to expect. And what to plan for.
Interested in new construction? We'll brief you on buying a new construction home. And what's unique about the process.
For us, you are not another real estate transaction. You are a client and, future friend. We strive to create a relationship that continues long after you move into your home. Review our profiles. Check out our backgrounds, education, and certifications.
We are here to help you "know what you need to know" to buy a home in Tucson, AZ. We provide you information on Tucson events, places to shop and restaurants. Our resources include contractors, electricians, and home services. Our professional service backgrounds mean we put you first!
Thinking About Selling Your Home In The Greater Tucson Area?
Selling a home requires more than listing it in the Tucson MLS system. It's about marketing. Marketing through multiple online channels.
To no one's surprise, 80% of home buyers start their search on the internet. Homes must be visible on multiple internet channels. The more visible a home is, the faster it will sell.
And the photos on the mls make a difference. You can spend lots of money on home staging, but if the photos aren't great it doesn't matter. Staging and stunning photos make it all come together.
We use multiple online marketing channels to showcase your home. We will build a stand-alone website built to show your home. Our marketing program targets key cities in the U. S. based on the season.
For luxury listings, our drone service provides video of your home and neighborhood. This video along with professional photos helps the online buyer see and feel your home. Their "new" home.
To learn more about how we can help you sell your Tucson home, call us – 520-940-4541 – to arrange a meeting. We will visit your home and prepare a comparative market analysis.
Then we will meet with you to review our analysis. We will go over our Comparative Market Analysis for your home in detail. And the review our marketing program to "get your home sold!"
Conclusion
Thank you for visiting www.premiertucsonhomes.com! It's one of the top real estate websites in Tucson. Our clients say that, not us.
Our website provides information on communities and neighborhoods in the greater Tucson area. Want more? Give us a call – 520-940-4541. We are ready to answer your questions and help you get the information you are looking for.
We are a top Realtor duo in Tucson, AZ since 2002. Read our client testimonials. Give us a call. We look forward to making your home buying or selling a home an enjoyable experience for YOU!
Sign UP to receive daily HOME TRACKER UPDATES - OR - Our Monthly NEWSLETTER. And get regular updates on the Real Estate Market and events in Tucson, AZ.
Questions about the Tucson Real Estate Market or Tucson Homes for Sale? Call Us - 520 940 4541 OR complete the - CONTACT FORM - and we will get right back to you!