The Top Realtor Team In Tucson AZ

Discover The Needle In The Haystack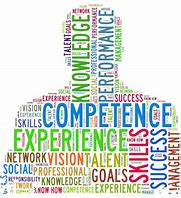 There Are Lots Of Realtors in Tucson AZ, but few have the backgrounds and experience we provide our clients – buyers or sellers
We – Ben & Kim Boldt – became Tucson Realtors in 2002. We know Tucson and the Tucson Real Estate market.
But our experience before becoming real estate agents is what sets us apart from other Realtors.
See for yourself! Take 3 minutes to review our Profiles – Experience – Education – Certifications
Our knowledge of the Tucson Real Estate market and professional services backgrounds will help you with your next home ownership decision.
Thinking of buying, selling, relocating or simply exploring what Tucson has to offer?
We are here to answer your questions about buying or selling a home in Tucson Arizona.
Give us a call – 520-940-4541 – we are happy to discuss your questions or concerns.
A Bit About Tucson, AZ
Arizona's second-largest city is Tucson. Phoenix is the biggest by about 5 times. Due to its size and status as the state capital of Arizona, Phoenix is more well known.
The greater Tucson covers an area of around 600 square miles. Yes, MILES.
It is also the home for The University Of Arizona.
Five mountain ranges surround the area and provide breathtaking views and backdrops.
Tucson is proud of its historical and cultural roots.
In fact, the region around Tucson is among the continent's oldest settlements.
Hohokam Indians farmed it long before Spanish soldiers arrived there in the 1600s.
Yes, crops were grown in the Sonora Desert.
Tucson is a secret treasure as a place to live, winter, or retire, but remains somewhat unnoticed. But it may offer you the lifestyle you are looking for.
55+Adult Community Living
Tucson offers retires and "future retires" many lifestyle choices. One of Tucson's Active Adult Communities may be right for you.
In Dove Mountain Highlands at Dove Mountain. North of Oro Valley you will find Saddlebrooke and Saddlebrooke Ranch.
In Oro Valley, Sun City Oro Valley. Vistoso Village Oro Valley. Marana is home to Sunflower in Continental Ranch. And in the Southwest Academy Village. South of Tucson, in Vail AZ, is the 55+ adult community of Four Seasons Rancho Del Lago.
There are many to choose from and other choices abound! Green Valley AZ is a large community for active adults. It is comprised of many neighborhoods, subdivision and home styles. If you want lots of things to do, Green Valley may be of interest.
For a quick look at all the 55+ communities in Tucson, go to – 55+ Adult Communities.
Golf Communities
Tucson Golf Homes are on some top-notch golf courses. Tucson has resort, semi-private, private, and public golf courses.
There are lots of places to play and fantastic Tucson golf homes to pick from.
The Ritz Carlton, La Paloma, Ventana Canyon, and Star Pass are golf resorts that provide golf real estate in Tucson.
The Stone Canyon Club offers gated luxury homes as well as a world-class golf course.
Many 55+ adult communities in Tucson have their own golf courses. A few minutes in your personal golf cart will get you to your tee time.
To find your ideal golf home community go to our home search page – Tucson Golf Communities.
Gated Communities
Tucson Gated Homes are in many Tucson subdivisions.
Tucson Gated Home subdivisions provide real estate from townhouses to luxury communities.
Many resort, golf and 55+ adult communities provide gated entrances.
These gated entrances are either staffed or mechanical entry.
Take a quick look at homes or condo/townhouses in gated communities – Tucson Gated Communites
Luxury Homes
Tucson Luxury Homes has long been an oxymoron, but that is no longer the case, my friends.
Tucson's desert landscape is being transformed into the pinnacle of luxury living real estate.
The five mountain ranges around Tucson are perfect for a luxury home real estate. A big question is will the mountains be the view from the home or city lights.
Interested in find a luxury home in Tucson? Take a peek at homes – Luxury Tucson Homes
Master Planned Communities
A large-scale residential neighborhood with commercial and recreational amenities is a master-planned community.
Recreational facilities, lakes, parks, playgrounds, and pools are examples of amenities they offer.
Restaurants and commercial space are also incorporated into the "master plan". Larger communities will provide schools, shopping malls, and other businesses.
Check out home for sale in Tucson's Master Planned Communities.
Conclusion
Thank you for visiting www.premiertucsonhomes.com! It's one of the top websites to search for homes in Tucson. Our clients tell us that and clients are always right!
Our website provides information on communities and neighborhoods in the greater Tucson area.
Want more?
Give us a call – 520-940-4541. We are ready to answer your questions and help you get the facts and insights you need.
We are a top Real Estate Agent Team in Tucson, AZ since 2002. Take 3 minutes to read our profiles and client testimonials.
We look forward to helping you achieve your goals for a Tucson home.
Sign UP to receive daily HOME TRACKER UPDATES - OR - Our Monthly NEWSLETTER. And get regular updates on the Real Estate Market and events in Tucson, AZ.
Questions about the Tucson Real Estate Market or Tucson Homes for Sale? Call Us - 520 940 4541 OR complete the - CONTACT FORM - and we will get right back to you!