Partner with a Top Realtor Team in Tucson
Ben & Kim Boldt – Serving Tucson Since 2002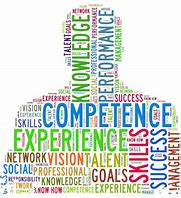 Working with top Realtors in Tucson AZ will help you make better decisions and reduce the stress when buying or selling a home.
Whether you are looking for a home in a 55+ community or a winter retreat, the top realtor team in Tucson can help.
As top Realtors in Tucson AZ, Ben & Kim Boldt will guide you through the process. They work with each client to provide insights and updates on the Tucson real estate market.
From the first meeting to moving in, the Boldt Team Tucson is with you. Their easy-to-use Tucson MLS search tools keep you abreast of the changing real estate landscape.
Their combination of professional service backgrounds and Tucson real estate experience. is unique.
Why choose Ben & Kim Boldt as your Realtors in Tucson AZ?
For the same reasons you choose your attorney, accountant or financial adviser. They have the backgrounds and experience you believe will help you reach your goals.
What Makes a Good Realtor
Needless to say, there are lots of Tucson Realtors. Actually over 5,000 of them! But the best Realtors are more than someone with a real estate license and a car to show you homes.
The best Realtors in Tucson AZ will be experts in real estate, but more important, will be your trusted advisers.
Any Tucson Realtor should understand the local market. And most real estate agents in Tucson should be able to explain why home values are different in each area of Tucson.
The best Realtors will be able to do that as well, but provide much more.
Honesty and candor are a must. Being reliable and accessible a given. These traits go a long way in building a relationship with trust.
To us, you are not a transaction. You are a client and friend for years after you buy your home.
Tucson MLS Search Tools
If you're looking for the best Tucson MLS search tools, look no further.
We provide our clients with easy-to-use pre-set searches to help you get the most out of your search process. Our MLS search tools will help you understand the nuances of the Tucson real estate market.
A good start is our lifestyle and interest searches. It will show you homes in 55+ communities, 1 and 2 story homes and more.
One or two clicks and you see Tucson homes for sale…… fast.
Or if you want a Tucson home search based on your specific needs and wants, we will do that for you. A quick call to discuss your interests, home specifications and budget.
Then we will set up a search for Tucson homes for sale meeting your criteria.
Experience and Backgrounds
We are proud to be a top team of Realtors in Tucson AZ. Our professional backgrounds and experiences are unique for Real Estate agents in Tucson.
Ben's background includes business consulting, finance, financial management and accounting. Oh, and course work from Harvard in contact law.
Kim worked in banking, systems implementation and as a staffing specialist. Kim is also a black belt in shopping and knows where to get the best deals.
Our collective experience and knowledge provides you superior guidance and results.
If you missed it earlier, take a few minutes to check out our detailed profiles and client comments.
Questions To Ask Realtors In Tucson AZ
When selecting a Realtor or Realtor team to partner with, try to understand their capabilities.
Start by asking why the real estate agent believes they are the top realtor team in Tucson.
Try to get a sense of the real estate agents track record and what sets them apart from everyone else.
It is also important to ensure that the realtor team understands your wants and needs. Ask questions related to the areas you are looking to buy in.
Also, let them ask you questions.
If they are top Realtors, they will be asking you questions to understand your needs. These may be questions you haven't even thought of.
Through this process you will be able to make sure they are candid and honest with their answers.
Accessibility
As Top Realtors In Tucson AZ, we realize that buying or selling a home can be stressful. Especially if you want to buy a home in Tucson but have a busy schedule or are 1,000 miles away.
That's why we make ourselves accessible by working around your time constraints. We stay in touch with you using your preferred method—whether it's via text, email, or phone.
We work hard for you and won't ever let a question or concern go unanswered.
You can be sure we are there to answer questions and to any surprises along the way.
We have worked with clients living in South Korea and Europe on their time zones and schedule. We will be available for you.
Conclusion
To find Realtors or a Realtor team to work with is similar to interviewing someone for a job. Because that is exactly what it is — OR should be!
Thank you for visiting www.premiertucsonhomes.com! It's one of the top websites to search for homes in Tucson and southern Arizona. Our clients tell us that and clients are always right!
Our website provides information on communities and neighborhoods in the greater Tucson area. It should also help you find the right Realtors or real estate teams to work with.
Want more?
Give us a call – 520-940-4541. We are ready to answer your questions and help you get the facts and insights you need.
We are a top Real Estate Agent Team in Tucson, AZ since 2002. Take 3 minutes to read our profiles and client testimonials.
We look forward to helping you achieve your goals for a Tucson home.
Sign UP to receive daily HOME TRACKER UPDATES - OR - Our Monthly NEWSLETTER. And get regular updates on the Real Estate Market and events in Tucson, AZ.
Questions about the Tucson Real Estate Market or Tucson Homes for Sale? Call Us - 520 940 4541 OR complete the - CONTACT FORM - and we will get right back to you!