Uncovering Tucson's Hidden Gems in The Catalina Foothills
Homes For Sale in The Catalina Foothills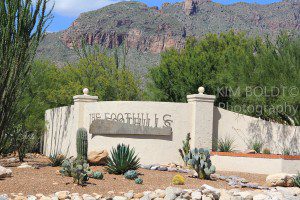 If you're looking for homes for sale in a beautiful community in Tucson, the Catalina Foothills area is a great choice for your Tucson home!
This area of Tucson offers panoramic views of the City Of Tucson and surrounding mountains. But there is a premium for the views! Catalina Foothills homes are among the highest cost per square foot in Tucson.
Whether you're looking for a big family home or an intimate retreat, there will be something for you in the Catalina Foothills.
The Catalina Foothills area is bounded by River Road to the south. Oracle Road to the west. Sabino Canyon Road to the east. The Santa Catalina Mountains and Coronado National Forest are to the north.
Search For Catalina Foothills Homes
There is a variety of homes for sale in the area, from single-family homes and condos to spacious estates. The views of Tucson City lights make this area one of the most sought-after real estate markets in Tucson.
A Bit of History
The development of the Catalina Foothills started in the early 1920s. Prior to that, the area from the Westin La Paloma to the Lodge at Ventana Canyon was federal trust land and open range. As was most of Pima County at that time.
In the 1930s, the first ten housing developments in this area of Tucson broke ground north of River Road.
It was during this time that fortune shined on a Swiss architect named, Josias Joesler. Joesler designed many of the homes in the area.
These homes stood out from one another due to a distinctive style and large lots. Joesler created a community, rather than developing a city.
Today, the Catalina Foothills is home to many of Tucson's luxurious resorts. Lowes Ventana Canyon Resort, The Lodge at Ventana Canyon, and the Westin La Paloma are notable. The Hacienda Del Sol resort is also located in the Foothills.
Golf courses abound along with these Tucson resorts. The Ventana Canyon Golf Club, Skyline Country Club and the La Paloma Country Club are all in the Foothills.
The world famous Canyon Ranch also calls the Catalina Foothills home.
Around 2005, La Encantada was opened. La Encantada brings upscale retail shopping to the malls in the Tucson metro area. It is located at the northwest corner of Skyline Road and Campbell Avenue.
Today, the Catalina Foothills area has a population of over 50,000. The majority of the subdivisions are low-density combined with a strong suburban character.
Catalina Foothills School District
The Catalina Foothills School District was established in Tucson about this same time. The first School District building was near East River Road and North Campbell Avenue. That building remains and is CFSD's administration facility.
The Catalina Foothills High School is just south of Skyline Drive and west of Swan Road. It is one of the top schools in the Tucson metro area.
Considering A Home in Tucson, AZ?
Are you thinking of buying a home in the Catalina Foothills AZ or other Tucson area? Finding the right AZ homes in Tucson can be a challenging process. But we can make the process much less stressful for you.
We have been Tucson Realtors since 2002. We know Tucson and the Tucson AZ Real Estate market.
As a top Realtor Team, we invest the time to understand your home buying interests and desires.
At our first meeting, we will review the Tucson real estate market with you. Next we will review market data related to your criteria for homes for sale in Tucson. After that we will familiarize you with the Tucson Arizona home buying process.
Why? We want you to know what to expect so there won't be any surprises.
Interested in new construction? We'll brief you on buying a new construction home. And what's unique about the process.
For us, you are not another real estate transaction. You are a client and, future friend. We strive to create a relationship that continues long after you move into your home.
Take a few minutes to review our profiles. Check out our backgrounds, education, and certifications.
We are here to help you "know what you need to know" to find the Tucson AZ homes meeting YOUR Criteria.
As our client, we provide you information on Tucson events, places to shop and restaurants. And there is more! Upon closing on your home in Tucson we provide you a list of resources for contractors, electricians, and home services.
If that isn't enough, please remember – our professional service backgrounds mean we put YOU first!
Conclusion
Thank you for visiting www.premiertucsonhomes.com! It's one of the top real estate websites in Tucson. Our clients say that and as everyone knows, clients are always right.
Our website provides information on communities and neighborhoods to help you find a house in Tucson. Need more information to help in your Catalina Foothills home search or have questions?
Give us a call – 520-940-4541.
We are ready to answer your questions and help you get the information you are looking for.
As a top Realtor Team in Tucson, Arizona since 2002, we strive to exceed your expectations. Take a few minutes to read our profiles and client testimonials.
We look forward to making your home buying endeavor an enjoyable experience for YOU!
Sign UP to receive daily HOME TRACKER UPDATES - OR - Our Monthly NEWSLETTER. And get regular updates on the Real Estate Market and events in Tucson, AZ.
Questions about the Tucson Real Estate Market or Tucson Homes for Sale? Call Us - 520 940 4541 OR complete the - CONTACT FORM - and we will get right back to you!