Great Malls In Tucson
Where To Shop In Tucson – Descriptions, Directions and Maps
Malls In Tucson make each shopper's dream come true. Tucson shopping provides a mixture of specialty shops, indoor malls and outdoor shopping that's will please the most discriminating shopper.
There are five major malls in Tucson AZ and each makes Tucson shopping a special experience.
The Tucson Mall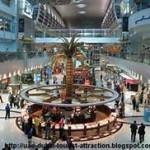 Tucson Mall stands out as the largest malls in Tucson. Tucson Mall gives shoppers over 200 Tucson Mall stores on 2 levels of indoor shopping. The Tucson Mall also offers a food court with fast food and sit down restaurants.
Restaurants include Red Robin, California Pizza Kitchen, and Kelly's Cajun Grill. Outside the Tucson Mall is the Cheesecake factory.
Tucson Mall is in the north area of Tucson. Oracle Road, Wetmore Road, Stone Avenue, and the Rillito River boarder the Tucson Mall.
Park Place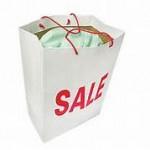 Park Place is one of the older malls in Tucson AZ. It originally opened as Park Mall in the 1970's. Park Mall underwent a major renovation in 1998 and renamed Park Place.
Since it had a Sears store, locals called it Sears Park for years. The name changed, but Sears remains one of the mall's anchor stores.
The mall renovation was completed in 2001 at a cost of over $100 Million. Park Place Mall Tucson was recognized as a Reader's Pick for Best Contemporary Architecture in Tucson Weekly's Best of Tucson awards.
La Encantada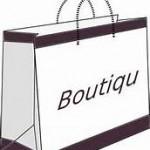 La Encantada is the newest of the malls in Tucson AZ. It offers a unique shopping and dining experience in Tucson Arizona. La Encantada opened in 2004 with over 250,000 sq ft of retail space.
The stark beauty of Southern Arizona is the perfect setting for La Encantada. The upscale shopping mall provides Southern Arizona region's best shopping and dining experiences. Gracious courtyards, sweeping staircases, and magnificent Spanish-style architecture create a singular experience.
Encantada stores offer selections to meet every aspect of your world. Experience La Encantada. Take in the architecture that fits beautifully with the Tucson landscape.
Foothills Mall –

Closed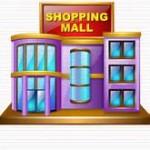 A local developer is planning an entertainment venue that is expected to make northwest Tucson as big of a draw as the downtown area has become.
Called Uptown, the $500 million project is close to breaking ground at the site of the former Foothills Mall on Ina Road and La Cholla Boulevard.
The 51-acre development by Bourn Cos. will include shops, restaurants that spill out onto patios, an entertainment stage, event lawn and splash pad, video screens, a public market, apartments and hotels.
Demolition of the former indoor mall is underway, and construction of Uptown's first phase is expected to begin in August and last about two years.
The first phase will include an apartment complex with 157 units ranging in size from studios to three-bedroom models.
Among the amenities will be a pool deck, elevated above the ground floor public space, and a private rooftop deck for residents.
A hotel with up to 300 rooms will also go up at the site. A brand has not yet been announced.
Tucson Premium Outlets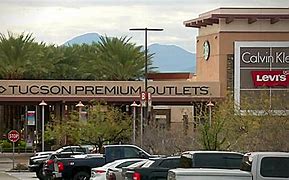 The Tucson Premium Outlets opened on October 1, 2015. This new Tucson outlet mall is off I-10 at Twin Peaks Road. The location provides easy access to 90 outlet retailers when completed.
Shops will include a mix of apparel, fashion, leather goods, home furnishings and shoe outlets. In addition to the retail outlet stores, there will be multiple dining options. Tucson Outlet Mall – MAP
Additional fun shopping can be found at
4th Avenue
This thriving area is Tucson's eclectic, urban, shopping, dining, and entertainment district. 4th Avenue is not one of the malls in Tucson AZ. This tree-lined historic shopping district offers over 100 locally owned businesses. This is where Tucson gets its groove on with hip stores, great restaurants, and excellent night-life.
No visit to Tucson is complete without this classic Tucson experience. There is always something new, something quirky, something delicious on 4th Avenue. Also known for it's twice yearly 4th Avenue Winter & Spring Street Fairs, a Tucson tradition offering hundreds of arts and crafts booths, dozens of food vendors, live music, street performers and all kinds of entertainment.
Main Gate Square
Shopping in Tucson is not complete without a stop at the Main Gate Square. A Pedestrian-friendly shopping and dining destination with 52 unique merchants. Main Gate Square is located near the University of Arizona. Enjoy live music, First Thursday Art Walks, wine tastings, and special events on campus or off.
Like 4th Avenue shopping, Main Gate Square is not one of the malls in Tucson.
This area offers a wide range of dining experiences. Choose from a variety of American & international cuisine including Afghan, Thai, Irish, Vietnamese, French, Indian, Sushi, Asian, and Mediterranean.
Conclusion
Thank you for visiting www.premiertucsonhomes.com! It's one of the top real estate websites in Tucson. Our clients tell us that.
Our website provides information on communities and neighborhoods in the greater Tucson area. Want more? Give us a call – 520-940-4541. We are ready to answer your questions and help you get the information you are looking for.
We are a top Realtor team in Tucson, AZ since 2002. Read our client testimonials. Give us a call. We look forward to making your home buying or selling experience enjoyable YOU!
Sign UP to receive daily HOME TRACKER UPDATES - OR - Our Monthly NEWSLETTER. And get regular updates on the Real Estate Market and events in Tucson, AZ.
Questions about the Tucson Real Estate Market or Tucson Homes for Sale? Call Us - 520 940 4541 OR complete the - CONTACT FORM - and we will get right back to you!