What's It Really Like To Be Living In Tucson AZ?

A Friendly Place With Something For Everyone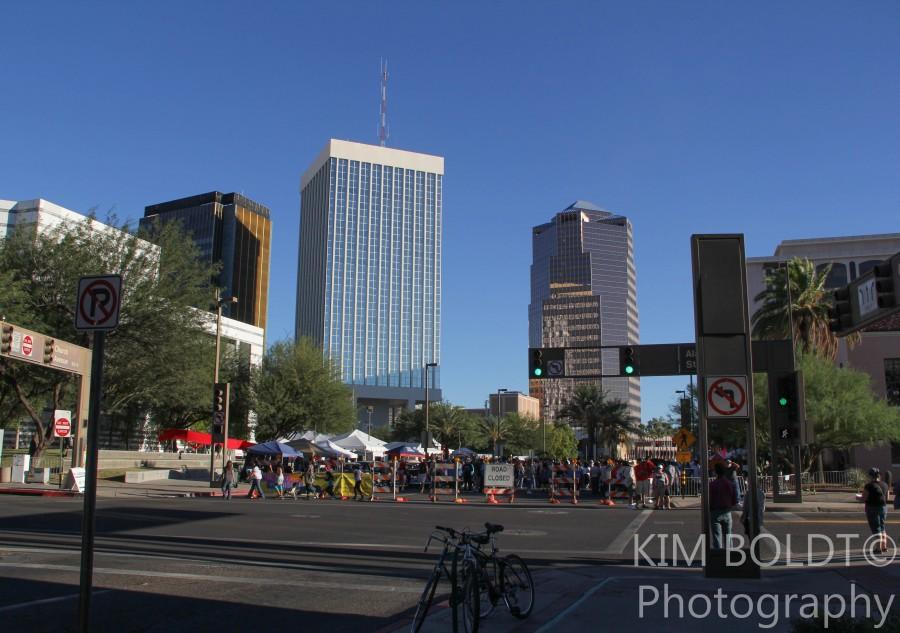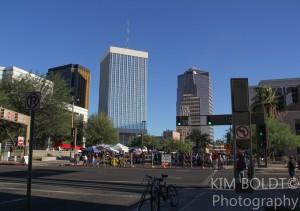 A universal theme from visitors and residents Living in Tucson AZ is "the mountains are beautiful".
Five mountain ranges surround the greater Tucson area. The stunning backdrop sets the stage for an abundance of things to do and places to see.
And being in Southern Arizona means the weather is warn and sunny all winter. Weather, mountains, outdoor activities, and friendly people make Tucson a perfect home.

So if you are considering Arizona as a place to live, Tucson should be at the top of your list.
Why?
For one thing, living in Tucson AZ gives you over 350 days of sunshine.
Yes, summers are warm. Some will say hot! But you don't have to shovel the sunshine.

Tucson weather is a big reason people choose to live here. Although summers can be hot, Tucson's winter temperatures are very pleasant.
Three months of hot summers are what you get for nine months of very pleasant weather. And if that isn't enough, Fodor's put Tucson on its list of 52 places to visit in 2019.
Adding to this, Time Magazine put Tucson AZ on their list of the 50 WORLD'S GREATEST PLACES 2023. That's WORLDWIDE folks! A couple of others include – Barcelona, Kyoto, Budapest, Vienna and Brisbane. Not shabby company to say the least.
Want information about Tucson?……Tucson Quick Facts!
Tucson Is Less Expensive

And if the great weather isn't enough. Living in Tucson AZ costs less than most other Arizona Cities compared to the National Average Cost Of Living.

What to see a comparison of Arizona cities to each other? Take a look at Comparing Arizona Cities.
What are you waiting for? Start your Tucson Home Search right here – right now!
Start Your Tucson Home Search – HERE!
Arizona weather changes dramatically depending upon where you are. Moving To Arizona means you have lots of great cities to choose from.
Near the Grand Canyon in Northern Arizona, there are big seasonal temperature changes. Even snow in the winter. Lots of snow. Over 80 inches a year.
If you are not into cold winters and snow, then living in Tucson, AZ is the place to consider for your Arizona home. A Tucson lifestyle means comfortable and casual. Outdoor activities, great dining and fabulous sunsets.
Compare Tucson AZ to other U.S Cities…..GO!
Living In Tucson AZ And Surrounding Communities



The City of Tucson is the 2nd largest city in Arizona. Tucson's size offers residents, and visitors, lots of things to do. Shopping, dining, and entertainment. Tucson's weather is very pleasant. Yes, Summers are warm – OK, hot.
Summer weather is influenced by the Gulf of California some 200 miles to the southwest of Tucson. Moisture from the Gulf hits the mountains surrounding Tucson and creates our monsoon season.
Things To Do And Places To See Living In Tucson
Living In Tucson – Tucson's Best
Places To Shop When Living In Tucson



| | |
| --- | --- |
| Food & Groceries | Other Stuff |
Major Medical Facilities For Those Living In Tucson



Living In Tucson – Local Banks And Credit Unions



Other Useful Information About Living In Tucson
Getting Involved In Tucson, AZ
Well, if that isn't enough, then here are 12 more reasons to be living in Tucson AZ.
And one more thing! If you like to get involved in the community you live in, Tucson is the place to be. Tucson is Ranked #3 in the U.S. for charities and giving. So for those who love to get involved and make a difference in the community there are lots of opportunities to "volunteer".
Considering A Home In Tucson, AZ?
Are you thinking of buying a home in the greater Tucson area? Finding the right home can be a challenging process. But we can make the process much less stressful for you.
We have been Tucson Realtors since 2002. We know Tucson and the Tucson Real Estate market. As a top Realtor team, we invest the time to understand your home buying interests and desires. At our first meeting, we will review the current real estate market with you. Show you the market data and then walk you through the Arizona home buying process.
Why? We want you to know what to expect. And what to plan for.
Interested in new construction? We'll brief you on buying a new construction home. And what's unique about the process.
For us, you are not another real estate transaction. You are a client and, future friend. We strive to create a relationship that continues long after you move into your home. Review our profiles. Check out our backgrounds, education, and certifications.
We are here to help you "know what you need to know" to buy a home in Tucson, AZ. We provide you information on Tucson events, places to shop and restaurants. Our resources include contractors, electricians, and home services. We will also help you get deals on tile and paint to make the home you buy yours. Our professional service backgrounds mean we put you first!
Thinking about selling a home in the Tucson area?
Selling a home requires more than listing it in the Tucson MLS system. It's about marketing. Marketing through multiple online channels.
To no one's surprise, 80% of home buyers start their search on the internet. Homes must be visible on multiple internet channels. The more visible a home is, the faster it will sell.
We use multiple online marketing channels to showcase your home. We will build a stand-alone website built to show your home. Our marketing program targets key cities in the U. S. based on the season. For luxury listings, our drone service provides video of your home and neighborhood. This video along with professional photos helps the online buyer see and feel in your home.
To learn more about how we can help you sell your Tucson home, call us – 520-940-4541 – to arrange a meeting. We will visit your home and prepare a comparative market analysis. Then we will meet with you to review our analysis and our marketing program to "get your home sold!"
Conclusion
Thank you for visiting www.premiertucsonhomes.com! It's one of the top real estate websites in Tucson. Our clients say that, not us.
Our website provides information on communities and neighborhoods in the greater Tucson area. Want more? Give us a call – 520-940-4541. We are ready to answer your questions and help you get the information you are looking for.
We are a top Realtor team in Tucson, AZ since 2002. Read our client testimonials. Give us a call. We look forward to making your home buying or selling a home an enjoyable experience for YOU!
Tucson has a lot to offer full time residents and winter "snowbirds". So if you are considering moving to Tucson OR searching Tucson AZ homes OR looking for the perfect vacation home for sale? We can help!
The City of Tucson Website provides more information on Tucson and the surrounding area.
Also, Arizona has lots of state symbols. For a review of some of the more popular on go to Arizona State Symbols.
Sign UP to receive daily HOME TRACKER UPDATES - OR - Our Monthly NEWSLETTER. And get regular updates on the Real Estate Market and events in Tucson, AZ.
Questions about the Tucson Real Estate Market or Tucson Homes for Sale? Call Us - 520 940 4541 OR complete the - CONTACT FORM - and we will get right back to you!