4 Fun-filled Adventures to Try When Camping In Tucson, Arizona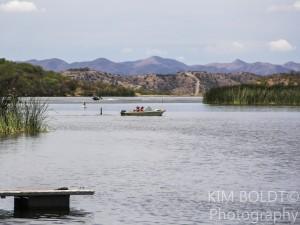 As anyone can imagine, camping in Tucson, Arizona offers a breadth of exciting adventures to experience. Spending the night among mesquite trees with mesas and canyons as your views, you will surely feel as if you're living in a dream.
It's no wonder why many outdoorsy people move to Arizona. You get to experience beautiful weather nine months every year, enjoy a reasonable cost of living, dine in excellent restaurants, and acquire easy access to the best campsites in and near the Tucson area.
Whether you're planning an exciting camping adventure with your family or friends, it's important to sprinkle some fun-filled activities in your itinerary to make the most out of your trip.
That being said, here are four exciting adventures to add to your camping itinerary:
Hiking
No camping trip is complete without traversing the majestic trails in Tucson. Claim access to Tucson's beautiful trails in Catalina State Park, where you can camp and traverse the paths that go straight into the Coronado National Forest.
Located within minutes from the Tucson metropolitan area, Catalina State Park is a true paradise to take in the breathtaking desert wildflowers, cacti, mountains, and wildlife.
Similarly, you can have a taste of the same experiences in Patagonia Lake State Park, wherein hikers can walk along the creek trail and witness beautiful bird species.
Planning to camp and hike during summer? Make sure to keep an eye on scorpions, rattlesnakes, and other gritters around your area. You may coordinate with your campsite for more information about other precautions.
Fishing
Camping is best combined with fishing, especially if you're looking to incorporate relaxing activities in your itinerary. Patagonia Lake State Park offers one of the best campgrounds and fishing sites in Tucson. Here, you can catch bluegill, bass, catfish, trout, and more.
Therefore, make sure to bring your best freshwater spinning reels and equipment with you.
Pro tip: During summer, the lake is teeming with large mouth bass. And during the winter months, Patagonia Lake is stocked with trout and big bass. Using a specialized lure increases your chance of catching fish. For instance, if you want to catch tarpons, use the best tarpon lures.
Horseback riding
Experiencing horseback riding is best included in your itinerary if you're bringing your kids with you. We all know how kids love animals, and what a better way to make them happy than let the young ones spend time with them!
Camping in Mt. Lemmon is ideal for families looking for thrilling outdoor activities. In the Molino Basin Campground, the whole family can enjoy horseback riding. The campground comes with three dozen individual campsites accessible on a first-come, first-served basis.
If you prefer a desert destination, equestrian services are also available in Catalina State Park.
Site-seeing
This activity may not be as physically demanding as other activities mentioned, but it's one of the most relaxing and therapeutic outdoor pursuits. There's nothing quite like enjoying stunning views, fresh air, and the company of your loved ones.
The General Hitchcock Campground in Mt. Lemmon is filled with attractions—lush saguaro forests, beautiful mountain ranges, and the best sunset view in the entire state.
In Summary
There are so many activities in the mentioned campgrounds, but we highly recommend these four adventures to make every minute worthwhile. So now, plan an exciting camping trip with your loved ones!
The above guest post was provided by Kenneth Reaves <kenneth@perfectcaptain.me>
Considering A Home In Tucson, AZ?
Do you love being out doors hiking, biking or camping? The you should be thinking of buying a home in the greater Tucson area? Finding the right home can be a challenging process. But we can make the process much less stressful for you.
We have been Tucson Realtors since 2002. We know Tucson and the Tucson Real Estate market. As a top Realtor duo, we invest the time to understand your home buying interests and desires.
At our first meeting, we will review the current real estate market with you. Show you the market data and then walk you through the Arizona home buying process.
Why? We want you to know what to expect. And what to plan for.
Interested in new construction? We'll brief you on buying a new construction home. And what's unique about the process.
For us, you are not another real estate transaction. You are a client and, future friend. We strive to create a relationship that continues long after you move into your home. Review our profiles. Check out our backgrounds, education, and certifications.
We are here to help you "know what you need to know" to buy a home in Tucson, AZ. We provide you information on Tucson events, places to shop and restaurants. Our resources include contractors, electricians, and home services.
But most important, our professional service backgrounds mean we put you first!
Thinking About Selling Your Home In The Greater Tucson Area?
Selling a home requires more than listing it in the Tucson MLS system. It's about marketing. Marketing through multiple online channels.
To no one's surprise, 80% of home buyers start their search on the internet. Homes must be visible on multiple internet channels. The more visible a home is, the faster it will sell.
And the photos on the mls make a difference. You can spend lots of money on home staging, but if the photos aren't great it doesn't matter. Staging and stunning photos make it all come together.
We use multiple online marketing channels to showcase your home. We will build a stand-alone website built to show your home. Our marketing program targets key cities in the U. S. based on the season.
For luxury listings, our drone service provides video of your home and neighborhood. This video along with professional photos helps the online buyer see and feel your home. Their "new" home.
To learn more about how we can help you sell your Tucson home, call us – 520-940-4541 – to arrange a meeting. We will visit your home and prepare a comparative market analysis.
Then we will meet with you to review our analysis. We will go over our Comparative Market Analysis for your home in detail. And the review our marketing program to "get your home sold!"
Conclusion
Thank you for visiting www.premiertucsonhomes.com! It's one of the top real estate websites in Tucson. Our clients tell us that.
Our website provides information on communities and neighborhoods in the greater Tucson area. Want more? Give us a call – 520-940-4541. We are ready to answer your questions and help you get the information you are looking for.
We are a top Realtor duo in Tucson, AZ since 2002. Read our client testimonials. Give us a call. We look forward to making your home buying or selling experience enjoyable YOU!
Sign UP to receive daily HOME TRACKER UPDATES - OR - Our Monthly NEWSLETTER. And get regular updates on the Real Estate Market and events in Tucson, AZ.
Questions about the Tucson Real Estate Market or Tucson Homes for Sale? Call Us - 520 940 4541 OR complete the - CONTACT FORM - and we will get right back to you!