Arizona In Top 5 States People Are Moving Too

Data For 2020 & 2021 Shows The Winner And Loser States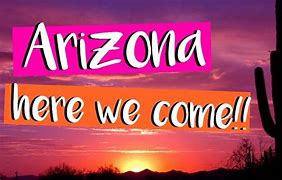 Arizona is in the top 5 states people are moving too. How do we know, you may be asking?
Thousands of U-Haul customers have spoken. Actually, they moved.
The data included over two million one-way U-Haul truck customer transactions in 2020 and 2021. Data showed people are moving to Texas, Florida, Tennessee, South Carolina and Arizona were the most sought-after states.
So there are a lot of people are moving to Arizona.
But from where?
U-Haul, a Phoenix-based company, has answered that burning question.
California remained the top state for out-migration, but its net loss of U-Haul trucks wasn't as severe as in 2020. BUT this could due to the fact that U-Haul ran out of vehicles in 2021. They simpley could not meet customer demand for outbound equipment in California.
The top ten Arizona-bound, 2021 one-way U-Haul trucks originated …..that means people are moving from (in order):
California
Illinois
New Jersey
Massachusetts
Maryland
Oregon
Louisiana
Connecticut
New York
Pennsylvania
These U-Haul migration trends do not correlate to population or economic growth. But it is an effective gauge of states that are attracting and maintaining residents.
U-Haul's extensive 50 state network makes them the authority on migration trends.
U-Haul has over 22,000 truck and trailer-sharing locations in the United States. This provides them a comprehensive look at where people are moving. There is no other organization able to do this.
What Makes Arizona A Top State People Are Moving Too?
Some of the top reasons Arizona is a go to destination include:
Beautiful weather nine months out of the year (

Ok, Summers are hot, but you don't have to shovel sunshine!

)
Resort-style living
Prestigious restaurants and shopping
Specialty education options
Reasonable cost of living combined with the ability to work from home
More homes with casita options to accommodate to extended family members
Close to hot spots including Vegas, San Diego and Puerto Penasco (Mexico)
Perceived value compared to other major metro areas
The number of people moving to Arizona isn't expected to slow down despite the tight supply of inventory.
Both the two major cities in Arizona – Phoenix and Tucson – are experiencing a shortage of homes for sale.
Considering A Home In Tucson, AZ?
Are you thinking of moving to Arizona and buying a home in the greater Tucson area? Finding the right home can be a challenging process. But we can make the process much less stressful for you.
We have been Tucson Realtors since 2002. We know Tucson and the Tucson Real Estate market. As a top Realtor duo, we invest the time to understand your home buying interests and desires.
At our first meeting, we will review the current real estate market with you. Show you the market data and then walk you through the Arizona home buying process.
Why? We want you to know what to expect. And what to plan for.
Interested in new construction? We'll brief you on buying a new construction home. And what's unique about the process.
For us, you are not another real estate transaction. You are a client and, future friend. We strive to create a relationship that continues long after you move into your home. Review our profiles. Check out our backgrounds, education, and certifications.
We are here to help you "know what you need to know" to buy a home in Tucson, AZ. We provide you information on Tucson events, places to shop and restaurants. Our resources include contractors, electricians, and home services.
But most important, our professional service backgrounds mean we put you FIRST!
Conclusion
Thank you for visiting www.premiertucsonhomes.com! It's one of the top real estate websites in Tucson. Our clients tell us that.
Our website provides information on communities and neighborhoods in the greater Tucson area. Want more? Give us a call – 520-940-4541. We are ready to answer your questions and help you get the information you are looking for.
We are a top Realtor duo in Tucson, AZ since 2002. Read our client testimonials. We look forward to making your home buying, or selling, experience enjoyable for YOU!
Sign UP to receive daily HOME TRACKER UPDATES - OR - Our Monthly NEWSLETTER. And get regular updates on the Real Estate Market and events in Tucson, AZ.
Questions about the Tucson Real Estate Market or Tucson Homes for Sale? Call Us - 520 940 4541 OR complete the - CONTACT FORM - and we will get right back to you!