Saguaro Ranch Subdivision – Reborn
A Luxury Custom Home Subdivision Through A Tunnel and Up The Road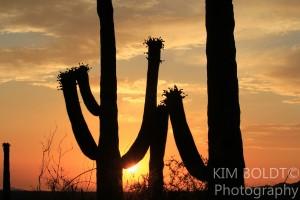 Saguaro Ranch Subdivision reborn. New owners acquired this unique luxury home development in April 2019. A total of 825 acres of pristine desert land on the north side of the Tortolita mountains west of Oro Valley, AZ.
As of April 2019, there were nine ready-to-build 4+ acre lots remaining. Along with 43 one and two acre lots in the the new community of Moonlight Canyon at Saguaro Ranch.
Saguaro Ranch is in Northwest Tucson near The Gallery Golf Club in the Dove Mountain area.
This community will be more than an exclusive place to live. Saguaro Ranch is a retreat from the rigors of ones hectic life.
Do you seek privacy combined with natural beauty and majestic views? If the answer is a resounding YES and you have the resources, Saguaro Ranch is for you!
See Saguaro Ranch Lots For Sale
Some Triva
Movies provide memorable moments of cowboys on their horses crossing the Gila river. They ride into the setting sun on toward Mexico.
These scenes and images of the shoot out at the OK Coral are legends of southern Arizona. Tombstone in the late 1800's was cowboys, outlaws, cactus and open desert.
That image is no more!
Over 1 million people now call PIMA County, which includes the City of Tucson, home. Tucson is the old west and a vibrant modern community.
Offering affordable housing and year around activities.
Yes, it is hot in the summer, but as many Arizona license plates state – it's dry heat!
And on the other side of the Saguaro Ranch tunnel you will find a desert setting like no other.
Each home in Saguaro Ranch is created by the owner and their architect. Each Saguaro Ranch home site is unique and offers many views of the mountains and the City of Tucson. Quiet, secluded and exclusive is the aim of Saguaro Ranch.
We would be pleased to arrange a Private Tour of Saguaro Ranch so that you could experience the majestic beauty and unforgettable landscape of this luxury home development.
Considering A Home In Saguaro Ranch Or Other Luxury Subdivision In Tucson, AZ?
Are you thinking of buying a home in the greater Tucson area? Finding the right home can be a challenging process. But we can make the process much less stressful for you.
We have been Tucson Realtors since 2002. We know Tucson and the Tucson Real Estate market. As a top Realtor duo, we invest the time to understand your home buying interests and desires.
At our first meeting, we will review the current real estate market with you. Show you the market data and then walk you through the Arizona home buying process.
Why? We want you to know what to expect. And what to plan for.
Interested in new construction? We'll brief you on buying a new construction home. And what's unique about the process.
For us, you are not another real estate transaction. You are a client and, future friend. We strive to create a relationship that continues long after you move into your home. Review our profiles. Check out our backgrounds, education, and certifications.
We are here to help you "know what you need to know" to buy a home in Tucson, AZ. We provide you information on Tucson events, places to shop and restaurants. Our resources include contractors, electricians, and home services. Our professional service backgrounds mean we put you first!
Conclusion
Thank you for visiting www.premiertucsonhomes.com! It's one of the top real estate websites in Tucson. Our clients say that, not us.
Our website provides information on communities and neighborhoods in the greater Tucson area. Want more? Give us a call – 520-940-4541. We are ready to answer your questions and help you get the information you are looking for.
We are a top Realtor Team in Tucson, AZ since 2002. Take 3 minutes to read our profiles and client testimonials. Give us a call. We look forward to making your home buying or selling a home an enjoyable experience for YOU!
Sign UP to receive daily HOME TRACKER UPDATES - OR - Our Monthly NEWSLETTER. And get regular updates on the Real Estate Market and events in Tucson, AZ.
Questions about the Tucson Real Estate Market or Tucson Homes for Sale? Call Us - 520 940 4541 OR complete the - CONTACT FORM - and we will get right back to you!