Who Wants To Know "What to do in Tucson – Outdoors"
8 Things You Can Do Outdoors – Even With COVID Restrictions
What To Do In Tucson – Outdoors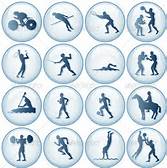 Tucson has much to offer in the number of things to do outdoors. In Southern Arizona, "outdoors" is a 24X7 lifestyle. Great mountains mean hiking, mountain biking and horse trails.
Great weather means golf or tennis any day. Tucson is a good size city and that means street fairs, outdoor events and lots of fun exploring the "old Pueblo".
For a lot of people outdoor activities expands your soul and brightens your spirit. People are more friendly in Tucson because of the sunshine. Lots of vitiam D.
Over 330 days is the headline. Sunshine, blue skies and panoramic mountain views from almost everywhere. Why would anyone be unhappy here?
Whether you visit, a "snowbird" or a full time resident there is an endless number of things to do in Tucson – outdoors.
What to do in Tucson – Outdoors

Hiking – For many Tucson residents and visitors hiking is at the top of the list for What to do in Tucson – outdoors. With five mountain ranges surrounding Tucson there is an infinite number of trails for Tucson hikes.
Most of the mountain ranges are protected as city and state parks, national forest, or national park. This has protected the landscape and created great Tucson hiking trails. Many trails offer a convenient access to the unspoiled desert beauty of the area. This makes hiking in Tucson an option any time of the year – For more ….
Golf – Tucson Golf Courses abound. Tucson Golf Courses can be found throughout the Tucson Metropolitan area and provide players of all skill levels an opportunity to enjoy the game. Players can choose an "easy" round, or for those more skilled there are courses to challenge every part of your game and your temperament. Tucson provides Golf Resorts, Semi-Private Golf Courses and Public access golf Courses. Find your favorite Tucson golf course, here!
Horse Riding – OK, not for everyone, but a real opportunity to see the old west in a true western fashion. If you are looking for an answer to your question of "what to do in Tucson –  outdoors, take a horse ride. Check out where to saddle up and head out – here.
Fishing – Yes, there are opportunities to go fishing in Tucson and southern Arizona. Bring your gear, pack a lunch and wet a line. You may be surprised what you catch. Find your favorite fishing hole – here.
There's More….
Cycling – El Tour de Tucson has put Tucson AZ on the map for cyclists. There are literally dozens of biking trails in and around Tucson. Cycling is another answer to the question "what to do in Tucson – outdoors".
Cyclists in Tucson and the surrounding area have hundreds of places to cycle or take on a mountain trail. There are over 1,000 total miles of bike trails in the Tucson area. These include, bike routes, bike routes with striped shoulders, shared-use paths, bus/bike lanes and bicycle boulevards. Level grades, moderately rugged and for the really adventurous, the Mt. Lemmon run. To find your favorite Tucson biking trail, start here.
Pickleball – This game has replaced tennis for many active people. Smaller courts make the strain on the knees a lot less painful. Doubles games spur the competitive spirits and bring people together in, what can be, a very social activity. For more on Pickleball…
Gardening – For residents, the Tucson climate is great for growing a wide range of plants, succulents and flowers. However, our climate does change throughout the year, so you need to know what grows well and when. Learn more …
People watching – After the game or before stopping at your favorite "happy hour" spot, people watching may be another answer to "what to do in Tucson outdoors". Here is a quick tour of Oro Valley in the Northwest area of Tucson.
Considering A Home In Tucson, AZ?
Are you thinking of buying a home in the greater Tucson area? Finding the right home can be a challenging process. But we can make the process much less stressful for you. Most homes have patios that make the Tucson – outdoors a part of your home.
We have been Tucson Realtors since 2002. We know Tucson and the Tucson Real Estate market. As a top Realtor duo, we invest the time to understand your home buying interests and desires.
At our first meeting, we will review the current real estate market with you. Show you the market data and then walk you through the Arizona home buying process.
Why? We want you to know what to expect. And what to plan for.
Interested in new construction? We'll brief you on buying a new construction home. And what's unique about the process.
For us, you are not another real estate transaction. You are a client and, future friend. We strive to create a relationship that continues long after you move into your home. Review our profiles. Check out our backgrounds, education, and certifications.
We are here to help you "know what you need to know" to buy a home in Tucson, AZ. We provide you information on Tucson events, places to shop and restaurants. Our resources include contractors, electricians, and home services. Our professional service backgrounds mean we put you first!
Thinking About Selling Your Home In The Greater Tucson Area?
Selling a home requires more than listing it in the Tucson MLS system. It's about marketing. Marketing through multiple online channels.
To no one's surprise, 80% of home buyers start their search on the internet. Homes must be visible on multiple internet channels. The more visible a home is, the faster it will sell.
And the photos on the mls make a difference. You can spend lots of money on home staging, but if the photos aren't great it doesn't matter. Staging and stunning photos make it all come together.
We use multiple online marketing channels to showcase your home. We will build a stand-alone website built to show your home. Our marketing program targets key cities in the U. S. based on the season.
For luxury listings, our drone service provides video of your home and neighborhood. This video along with professional photos helps the online buyer see and feel your home. Their "new" home.
To learn more about how we can help you sell your Tucson home, call us – 520-940-4541 – to arrange a meeting. We will visit your home and prepare a comparative market analysis.
Then we will meet with you to review our analysis. We will go over our Comparative Market Analysis for your home in detail. And the review our marketing program to "get your home sold!"
Conclusion
Thank you for visiting www.premiertucsonhomes.com! It's one of the top real estate websites in Tucson. Our clients say that, not us.
Hopefully you found this article of interest.
Our website provides information on communities and neighborhoods in the greater Tucson area. Want more? Give us a call – 520-940-4541. We are ready to answer your questions and help you get the information you are looking for.
We are a top Realtor duo in Tucson, AZ since 2002. Read our client testimonials. Give us a call. We look forward to making your home buying or selling a home an enjoyable experience for YOU!
If you are considering Tucson, Oro Valley, SaddleBrooke, Dove Mountain or other areas of Tucson as a place to live, we can help.
Sign UP to receive daily HOME TRACKER UPDATES - OR - Our Monthly NEWSLETTER. And get regular updates on the Real Estate Market and events in Tucson, AZ.
Questions about the Tucson Real Estate Market or Tucson Homes for Sale? Call Us - 520 940 4541 OR complete the - CONTACT FORM - and we will get right back to you!