El Tour de Tucson

One Of The Top Cycling Events In the United States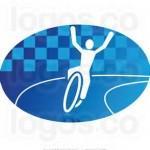 El Tour de Tucson is clearly one of the premier road bicycling happenings in the United States. El Tour de Tucson was first held in 1983. Richard DeBernardis, an active cyclist created it. The first El Tour lured nearly 185 riders to Tucson.
Today that number has risen to over 9,000 cyclists. Folks, this is a BIG event.
As the El Tour de Tucson has grown, more and more people in the bike industry have been exposed to Tucson AZ. Tucson has become know as a great place to ride. El Tour de Tucson has put Tucson on the cycling map.
Bicycling Magazine have three reasons for ranking Tucson as one of the top cycling destinations among cities its size. Number 1 is Sunshine. Number 2 is sunshine. And Number 3, you guested it, is sunshine.
Now for those not familiar with Tucson, that is year around sunshine. Not just summer, not just spring, not just fall, not just winter. Year around sunshine for over 350 days a year.
El Tour de Tucson routes range from 109 miles to 42 miles. There is one route at 1/4 mile for the kids. The event offers fun and cycling tests for all levels of Tucson cycling skills. The longer route travels through and around the city of Tucson and out to Oro Valley AZ.
While the valley Tucson sets in is at about 2,500 feet above sea level. Some of the peaks of the 5 mountain ranges surrounding Tucson go as high as 9,200 feet.
While not included in the Tour de Tucson, many Tucson cyclist take the trip up to Mt. Lemmon. That is an elevation change of some 7,000 feet from start to finish.
A Charity Event
El Tour de Tucson cyclists raise funds for many Tucson Charities. Some of those Tucson charities include:
– Tu Nidito Children & Family Services
– American Parkinson Disease Association
– Water For People
– Ben's Bells Project
– Big Brothers Big Sisters of America
– Diamond Children's Medical Center
– other Perimeter Bicycling charities
– Juvenile Diabetes Research Foundation
– Leukemia & Lymphoma Society
If you're not in training for a long road race there are many "easier" routes throughout Tucson.
There are literally hundreds of miles of bike friendly roads. One of the most popular is the 55-mile, car-free Urban Loop. And with our mild climate and sunny skies is perfect for a ride any time of year.
OK, have lots of water available in the summer.
Conclusion
Thank you for visiting www.premiertucsonhomes.com! It's one of the top real estate websites in Tucson. Our clients tell us that.
Our website provides information on communities and neighborhoods in the greater Tucson area. Want more? Give us a call – 520-940-4541. We are ready to answer your questions and help you get the information you are looking for.
We are a top Realtor team in Tucson, AZ since 2002. Take a minutes to read our profiles and client testimonials. Maybe we are the Tucson Realtors you have been looking for.
We look forward to making your home buying or selling experience enjoyable YOU!
Considering a move to Tucson or perhaps searching for a future place to retire? We can help.
Sign UP to receive daily HOME TRACKER UPDATES - OR - Our Monthly NEWSLETTER. And get regular updates on the Real Estate Market and events in Tucson, AZ.
Questions about the Tucson Real Estate Market or Tucson Homes for Sale? Call Us - 520 940 4541 OR complete the - CONTACT FORM - and we will get right back to you!