Dreaming of Living in Southern Arizona?
Here's How to Handle a Move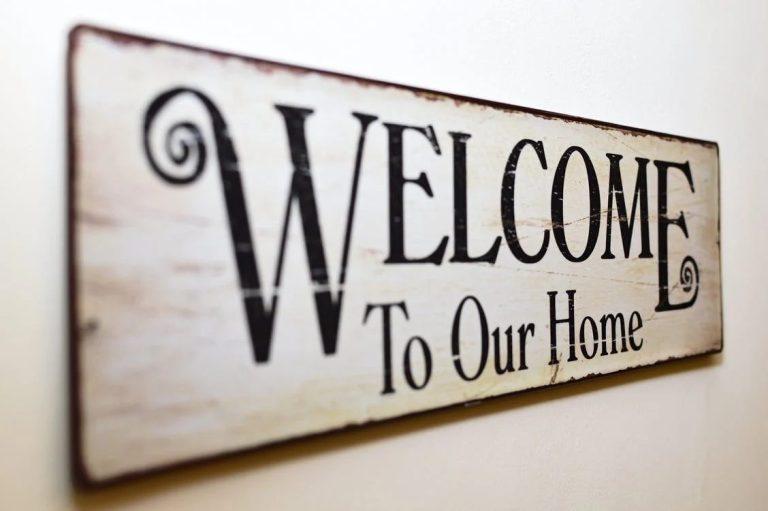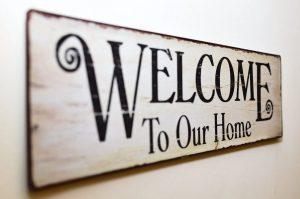 Whether you're dreaming of living in Southern Arizona or have another destination in mind, moving to another state takes effort and care.
Fortunately, you can make the process easier by using a few reliable strategies.
Ben and Kim Boldt of Premier Tucson Homes share a few tips, tricks, and insights that can help.
Tips and Tricks for Moving to Another State
Create a Personalized Move-Out Checklist
When creating your move-out checklist, here are some of the tasks you'll want to tackle:
Disconnect utilities
Forward or hold your mail
Cancel local newspaper delivery
Update or cancel your homeowner's/renter's insurance
Refill or transfer prescriptions
Gather school records or contact details to get the information transferred
Update pet vaccinations
Request copies of vehicle maintenance records
Get vehicles serviced if the drive is long
Catalog Your Valuables and Supplement the List with Videos
Moving.com notes that even though you'll take steps to hire reputable moving professionals, there's always some risk when someone else handles your belongings.
Since that's the case, spend time cataloging your valuables. Create a list with a physical description and estimated value, storing it in an accessible place, like a cloud drive.
Then, supplement that information with videos.
Take footage of each piece, including close-ups to document their current condition. Also, when movers arrive, ask them to introduce themselves on video and continue recording footage during the day.
That gives you a full record of who handled your belongings, making it less likely that anyone considering stealing will move forward with their plan.
Consider Moving and Launching a Business
A move is often a fresh start. Since that's the case, leaving the traditional working world behind and launching a business is potentially a wise choice.
If you're thinking about starting a company in your new location, make sure you learn what it takes to launch your venture.
The first step is deciding on what type of business structure you want to operate as, whether it's a sole proprietorship, partnership, corporation, or limited limited liability company (LLC). Many entrepreneurs choose to form as an LLC due to certain tax advantages and the protection of personal assets.
Using a formation service to register as an LLC Arizona is a great way to ensure the process is complete accurately, quickly and affordably.
Once you're better educated on the process, it's time to draft a business plan. Your business plan should describe the company, outline your structure, discuss how you'll sell your products or services, dig into the funding you'll need, and review financial projections to give yourself a solid starting point.
What You Need to Know About Working and Living in Arizona
If you're considering Arizona as a potential destination, there are some details as of 2022 you need to know about working and living in the area. Here are some points you'll want to consider.
The median price of a house in Arizona is around $460,000 in November 2022. For rentals, costs will vary widely depending on where you live in the state, and there's certainly no shortage of available apartments.
Each year, a single adult in Arizona spends about $3,083 on food on average according to 24/7 Wall St. For a family of four, an annual food budget averages $8,903.
Overall, utilities cost a bit less in Arizona than in many other areas. For basic utilities (electricity, natural gas, and water), the average household spends about $173.70 in Phoenix or around $196.48 in Tucson.
On the education front, in-state tuition on average runs just $9,565 per academic year in Arizona.
For infant childcare, Arizonans spend around $10,948 annually. For a four-year-old, the price is about $8,547.
Single adult Arizonans spend an average of $5,007 on transportation, while a family of four typically spends closer to $13,644.
Arizonans have a relatively low unemployment rate at just 3.3 percent as of June 2022.
If you're planning on relocating your family to Arizona, the above tips can make the transition easier and less stressful.
When you're ready to find a home in Southern Arizona, be sure to get in touch with Ben and Kim Boldt of Premier Tucson Homes Or calling (520) 940-4541.
The Above Guest Post Is Provided By – Cindy Aldridge – c.aldridge@ourdogfriends.org
Considering A Home In Tucson, AZ?
Are you thinking of buying a home in the greater Tucson area? Finding the right home can be a challenging process. But we can make the process much less stressful for you.
We have been Tucson Realtors since 2002. We know Tucson and the Tucson Real Estate market. As a top Realtor duo, we invest the time to understand your home buying interests and desires.
At our first meeting, we will review the current real estate market with you. Show you the market data and then walk you through the Arizona home buying process.
Why? We want you to know what to expect and what to plan for.
Interested in new construction? We'll brief you on buying a new construction home. And what's unique about the process.
For us, you are not another real estate transaction. You are a client and, future friend. We strive to create a relationship that continues long after you move into your home.
Review our profiles. Check out our backgrounds, education, and certifications.
We are here to help you "know what you need to know" to buy a home in Tucson, AZ. We provide you information on Tucson events, places to shop and restaurants. Our resources include contractors, electricians, and home services.
But most important, our professional service backgrounds mean we put you first!
Conclusion
Thank you for visiting www.premiertucsonhomes.com! It's one of the top real estate websites in Tucson. Our clients tell us that.
Our website provides information on communities and neighborhoods in the greater Tucson area. Want more? Give us a call – 520-940-4541. We are ready to answer your questions and help you get the information you are looking for.
We are a top Realtor duo in Tucson, AZ since 2002. Read our client testimonials. Give us a call. We look forward to making your home buying or selling experience enjoyable YOU!
Sign UP to receive daily HOME TRACKER UPDATES - OR - Our Monthly NEWSLETTER. And get regular updates on the Real Estate Market and events in Tucson, AZ.
Questions about the Tucson Real Estate Market or Tucson Homes for Sale? Call Us - 520 940 4541 OR complete the - CONTACT FORM - and we will get right back to you!