Easy Way To Boost Air Quality In Your Home

Plants Add Color To A Home And They Help The Air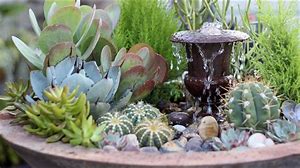 According to the Environmental Protection Agency (EPA), indoor air quality is three to five times worse than outdoor air.
The worst in indoor air is the space station where it is not possible to set up any type of ventilation.
This is one of the reasons why NASA researchers were determined to find the best way to cleanse the air in their space station.
Was the best way a machine?
No, the solution actually turned out to be much simpler than that. They used houseplants.
Houseplants remove toxic chemicals such as formaldehyde, ammonia, and benzene from the air. These chemicals have been associated with minor health effects such as eye irritation and headaches.
They have also been linked to major ones as well such as cancer and asthma. Furthermore, plants also improve air by emitting oxygen.
NASA researchers advise that you keep at least one houseplant for every 100 square feet of home space. Here is a list of the top suggested houseplants to boost air quality in your Tucson, Arizona home.
Which Ones Are Best?
Peace Lily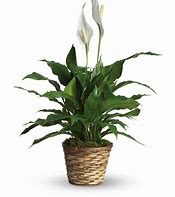 The Peace Lily is one of the top suggested houseplants. That's because they're not only beautiful, but can also improve air quality by 60 percent.
Furthermore, the Peace Lily reduces levels of mold as well by absorbing spores into the plant's leaves, and then down to the roots for food.
These plants can also help you sleep better at night.
Eucalyptus
The Eucalyptus is an excellent plant for the bedroom as it soothes the respiratory tract. This plant also kills airborne germs, keeping your home healthy and safe.
Spider Plant
This plant is an excellent choice for you if you suffer from dust allergies.
In fact, in as little as two days, this plant can eliminate 90 percent of toxins in a room.
The leaves of the spider plant absorb mold as well as other allergens (such as dust) and the plant has been known to absorb formaldehyde and carbon monoxide.
Boston Fern
Boston Ferns act as natural air humidifiers which makes them a great plant for anyone with dry skin. This lovely houseplant also reduces levels of formaldehyde, which is found in some furniture, glue, and cabinetry.
Aloe Vera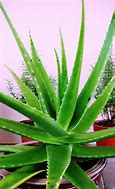 The Aloe Vera plant does more than heal burns and cuts.
This helpful plant also keeps your home free of benzene.
This toxin is sometimes found in chemical cleaners and paints and can irritate the respiratory tract.
Heart Leaf Philodendron
One of the most effective plants at removing carbon monoxide as well as formaldehyde from the air is the heart leaf philodendron. However, this plant is toxic to consume and should be kept out of sight and up in homes with kids and pets.
Chrysanthemums (Mums)
Chrysanthemums are beneficial and beautiful. This houseplant absorbs benzene, found in paints, plastics, and detergents. Mums are also a very cheerful plant to look at as well.
More Plants Equals Better Air Quality
Traditional houseplants are a tasteful solution to the ever-present chemicals found in nearly every home. To green up your lungs, you must green up your environment.
Don't let toxins get in the way of your home health and happiness. Try growing these air purifying plants today to help make your home the safest it can be!
Guest Article Is Provided By Stephanie James
Considering A Home In Tucson, AZ?
Are you thinking of buying a home in the greater Tucson area? Finding the right home can be a challenging process. But we can make the process much less stressful for you.
We have been Tucson Realtors since 2002. We know Tucson and the Tucson Real Estate market. As a top Realtor duo, we invest the time to understand your home buying interests and desires.
At our first meeting, we will review the current real estate market with you. Show you the market data and then walk you through the Arizona home buying process.
Why? We want you to know what to expect. And what to plan for.
Interested in new construction? We'll brief you on buying a new construction home. And what's unique about the process.
For us, you are not another real estate transaction. You are a client and, future friend. We strive to create a relationship that continues long after you move into your home. Review our profiles. Check out our backgrounds, education, and certifications.
We are here to help you "know what you need to know" to buy a home in Tucson, AZ. We provide you information on Tucson events, places to shop and restaurants. Our resources include contractors, electricians, and home services. We will also help you get deals on tile and paint to make the home you buy yours. Our professional service backgrounds mean we put you first!
Conclusion
We hope you like this article on how to improve the air quality in your home. It is a universal solution and based on where you live, the plants may be different.
Thank you for visiting www.premiertucsonhomes.com! It's one of the top real estate websites in Tucson. Our clients say that, not us.
Our website provides information on communities and neighborhoods in the greater Tucson area. Want more? Give us a call – 520-940-4541. We are ready to answer your questions and help you get the information you are looking for.
We are a top Realtor duo in Tucson, AZ since 2002. Read our client testimonials. Give us a call. We look forward to making your home buying or selling a home an enjoyable experience for YOU!
Sign UP to receive daily HOME TRACKER UPDATES - OR - Our Monthly NEWSLETTER. And get regular updates on the Real Estate Market and events in Tucson, AZ.
Questions about the Tucson Real Estate Market or Tucson Homes for Sale? Call Us - 520 940 4541 OR complete the - CONTACT FORM - and we will get right back to you!