Solar Panels – The Good, The Bad, And The Ugly Truth
Are Solar Panels A Good Investment In Arizona?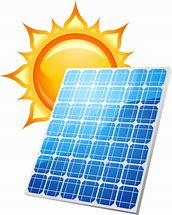 Arizona's limitless sunshine makes rooftop solar panels a no-brainier for homeowners. Or does it?
Thousands of Arizona homeowners have installed panels on their homes. And Solar panel costs falling.
Even better, there are more financing options are available to homeowners. Getting a solar system for your home is easier than ever.
But is solar right for you? Well, the answer is – it depends! What are your expectations about putting solar panels on your roof top?
When asked, homeowners reply, to save money. Others say "to save the planet".
Is there a right answer? Again, it depends.
If you are thinking a solar system is right for you, then here are 10 things to consider before pulling the trigger.
1. Trees reduce solar panel output and savings
It should not surprise anyone that solar panels need direct sunlight.
That means homes shaded by tall trees are not good candidates solar. To get solar panels, some homeowners opt to cut down the trees.
But is that the right thing to do? It depends!
In some cases the cooling shade the trees provide outweighs the benefits of solar panels. Leave the trees and forget the solar panels.
But, if the home has sun hitting the roof, solar panels work well. Adding extra solar panels in the right spot will make up for the lost production.
2. Is the home energy efficient?
Putting a solar system on a home with old windows and bad insulation won't save you money.
Homeowners must do the repairs and upgrades first. The money spent or repairs could be more cost-effective than adding solar.
If you still think solar is right for you after the repairs, great!
An energy-efficient home requires fewer solar panels. That could mean a solar system will cost less and save you even more money.
3. Now This Is A Biggie – What is the condition of the roof?

Putting solar panels on an old roof is a bad idea. To replace the roof after the panels are on requires taking the panels off. And then reinstalling them.
Now here is another "ugly" thought. The company putting the solar panels on your roof may not tell you the roof is bad.
They do what they do. Put solar panels on roofs. Not inspect roofs.
If the roof needs to be replace in a few years, it can cost $2,000 or more to remove and reinstall the solar panels.
So, get your roof inspected before the solar panels go on will save you an ugly surprise later.
4. Get multiple estimates
This is good advice when making any major expenditure. But the benefit when considering solar is a better understanding of the pros and cons.
Learning what different companies will do for you. How they estimate you utility saving. What they offer in their warranties. What recourse do you have if somethings goes wrong.
Knowing this can save homeowners thousands of dollars.
The amount of electricity a family uses will effect the size and cost of a rooftop system. Size is not based on how many panels will fit on the roof.
If any solar company starts with the number of solar panels on your roof, be ware. Danger Will Robins!!
5. Can your HOA stop you?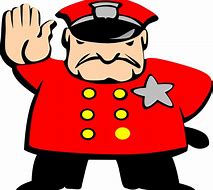 The simple answer is – No!
An HOA cannot prevent a homeowner from installing solar panels on their roof.
But they may want the visual aspects of the solar panels hidden.
Arizona Statutes make any HOA rules prohibiting solar system installations void and unenforceable.
6. Now how to pay for the system – buy or lease?
Leases with little or no money down are popular. But using a lease means another company owns and maintains the solar panels and system.
Homeowners leasing the solar panels save less money due to the monthly lease payments. And leases with escalating payments should be avoided if possible.
This is where shopping a loan is important. Some companies offer loans with little or no money down that mimic the lease products.
This can be a better way to buy the solar system.
And of course, you can pay for the solar system yourself. But before you do, understand the financial implications. Here is a quick video explaining some of the pitfalls.
7. Will the home be sold soon?

Calculating the value that solar adds to a home has generated a lot of controversy.
But lets understand one thing. Leased panels don't add value to a home resale, because they are not part of the home.
Anyone buying that home must qualify to take over the lease. If they can't, or don't want to, the family selling the home could have to pay a penalty to end the lease early.
Solar panels owned by the homeowner will add some value to the resale. But It's not a straight calculation.
If a homeowner paid $18,000 for solar, those panels won't add $18,000 to the resale. The value of the solar panels is proportion to the amount of money they will save the buyer.
Savings over the expected useful life of the solar system. Or the years remaining on the warranty on the panels and solar system.
For example, lets say there are 15 years left on the warranty. If the solar system saved $80 a month in electricity, the system could add $14,400 to a home appraisal. Doing the math – $80/month X 12 months/year X 15 years = $14,400.
That means the seller of the home will get 80% of their investment returned. And if they saved $3,600 or more before selling the home, they got investment back.
But if a buyer isn't interested in a house with a solar system, they may not even look at the home. A solar home may have a smaller number of buyers interested in it.
8. Understand the rate plans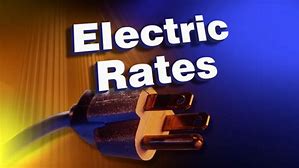 Solar companies might advertise energy independence as a reason to install solar panels. But the vast majority of people who install solar are still connected to the utility grid.
That means a traditional electric company is still involved in the process. How an electric company charges customers makes a huge difference in how much they save.
Homeowners thinking of a solar system need to understand utility rate plans. Both present and future.
The company selling the solar system will give you their "best guess", but may not know the real situation.
A good example are solar customers in the territory of Salt River Project. In this case, customers must use the "demand rate" for billing. That sets one line item of the bill at the highest use of electricity during the month.
Even if customers generate a lot of their electricity themselves with solar panels. That drives their cost up.
Extra equipment can help the situation. One solar company offers a device that manages high demand home systems.
High electrical demand equipment won't run at the same time. It spreads the load and limits demand charges from the utility.
9. Understand that rates can change
In the past, utilities changed the rates on solar customers after the fact. Customers with solar systems "thought" their rates would not change. Think Again!
Rates and fees changed after solar system installation. But when a utility adds new fees to solar customers, it changes the savings in the future.
Solar companies use future solar rate changes to persuade people to sign up. Lock in the savings rather than wait. And it is true that rates and policies for solar customers are changing.
For example, the credit Arizona Public Service gives solar customers for surplus energy. It will change and likely reduced based on market prices in the future.
Again, get bids from different solar companies. Ask questions, do some research and make an informed decision. On solar and whether it is better to buy or lease.
10. Federal tax credits still available
And last but not least. Consumers need to understand the federal investment tax credit for solar.
Homeowners can apply the federal tax credit to their personal income taxes. Reducing their tax liability.
The credit today is 30 percent of the cost of the solar equipment. It declines over time.
After 2019, the investment tax credit drops to 26 percent. But the project must begin construction in 2020. and
The credit drops to 22 percent for projects that begin in 2021. And after 2021, the residential credit will drop to zero.
So Are Solar Panels In Your Future?
Solar systems seem to be a great idea in states with lots of sunshine. And one would like to believe they will not only help save the planet but save the owner money.
But electric utilities argue it costs them more money to have homes with solar panels. The grid isn't built to take in electrical energy. Only push it out to customers.
And if the numbers don't make sense for homeowners will the industry go away? And then who will service the installed solar panels and system? At what cost?
Are solar panels for homes here to stay? Only time will tell. And the potential green energy from the sun won't go away. But who will be using it?
Considering A Home In Tucson, AZ?
Are you thinking of buying a home in the greater Tucson area? Finding the right home can be a challenging process. But we can make the process much less stressful for you.
We have been Tucson Realtors since 2002. We know Tucson and the Tucson Real Estate market. As a top Realtor duo, we invest the time to understand your home buying interests and desires. At our first meeting, we will review the current real estate market with you. Show you the market data and then walk you through the Arizona home buying process.
Why? We want you to know what to expect. And what to plan for.
Interested in new construction? We'll brief you on buying a new construction home. And what's unique about the process.
For us, you are not another real estate transaction. You are a client and, future friend. We strive to create a relationship that continues long after you move into your home. Review our profiles. Check out our backgrounds, education, and certifications.
We are here to help you "know what you need to know" to buy a home in Tucson, AZ. We provide you information on Tucson events, places to shop and restaurants. Our resources include contractors, electricians, and home services. We will also help you get deals on tile and paint to make the home you buy yours. Our professional service backgrounds mean we put you first!
Thinking about selling a home in the Tucson area?
Selling a home requires more than listing it in the Tucson MLS system. It's about marketing. Marketing through multiple online channels.
To no one's surprise, 80% of home buyers start their search on the internet. Homes must be visible on multiple internet channels. The more visible a home is, the faster it will sell.
We use multiple online marketing channels to showcase your home. We will build a stand-alone website built to show your home. Our marketing program targets key cities in the U. S. based on the season. For luxury listings, our drone service provides video of your home and neighborhood. This video along with professional photos helps the online buyer see and feel in your home.
To learn more about how we can help you sell your Tucson home, call us – 520-940-4541 – to arrange a meeting. We will visit your home and prepare a comparative market analysis. Then we will meet with you to review our analysis and our marketing program to "get your home sold!"
Conclusion
Thank you for visiting www.premiertucsonhomes.com! It's one of the top real estate websites in Tucson. Our clients say that, not us.
Our website provides information on communities and neighborhoods in the greater Tucson area. Want more? Give us a call – 520-940-4541. We are ready to answer your questions and help you get the information you are looking for.
We are a top Realtor duo in Tucson, AZ since 2002. Read our client testimonials. Give us a call. We look forward to making your home buying or selling a home an enjoyable experience for YOU!
Sign UP to receive daily HOME TRACKER UPDATES - OR - Our Monthly NEWSLETTER. And get regular updates on the Real Estate Market and events in Tucson, AZ.
Questions about the Tucson Real Estate Market or Tucson Homes for Sale? Call Us - 520 940 4541 OR complete the - CONTACT FORM - and we will get right back to you!