Tucson Roof Inspections And Seller Considerations
Tucson Roof Inspections  And What A Seller Needs To Know
[quickshare]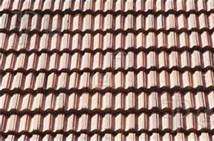 Tucson Roof Inspections may be done by the Buyer of your Tucson Home.   A Tucson Roof Inspection should be done during the Tucson Home Buyers Inspection period.
The Tucson Home Buyers inspection period is set in the Residential Purchase Contract Tucson Roof Inspections are common in Tucson.  A Tucson Roof Inspection may suggested by the Tucson Home Inspector.
Inspect Before You List
A Tucson Roof Inspection may be done by the Tucson Home Seller to be sure any roof issues are identified BEFORE the home is listed for sale.   Based on the age of the roof a Tucson roof inspection before listing may be needed.
As you listing Tucson Real Estate Agent we will recommend Roof Inspection Companies to consider. As with all other Tucson Home Inspections, a Tucson Roof Inspection will have a written report for the buyers review.
Should the Tucson Roof Inspection identify any issues they will normally be included in the Buyers Inspection Notice & Sellers Response or "BINSR". A BINSR is prepared by the buyer to identify any repairs the buyer is asking the Seller to complete before close of escrow.  As your Tucson Real Estate Agent we will review the BINSR with you and discuss how to respond.
Other Inspections That Could Be Done
In addition to the Tucson Roof Inspection, a Tucson Termite Inspection will normally be done by a Tucson Home Buyer. Some Buyers will also want to have A Tucson Pool Inspection or Tucson Mold Inspection. If suggested by the Tucson Home Inspection a Tucson Structural Inspection may be required.  Should the property have a septic system a Tucson Septic System Inspection will be necessary.
Questions about Tucson Homes for Sale, Tucson Real Estate Market or Tucson Roof Inspection? Call Us 866 316 5575 OR complete the CONTACT FORM and we will get right back to you!
More on roof inspections.  "Checking a roof for what is wrong is similar to checking for counterfeit money".  The roofing inspector knows what "good" looks like.   Therefore he is trying to identify things that shouldn't be visible.
The inspection process should tell you about how old it is and what needs to be corrected.  Based on the assessment, the inspector will estimate the remaining life of the roof. Finding Fixing small problems early will save you money in the long run.  Needless to say, a good roof will ensure no inside damages caused by roof leaks.
For information on tile roofs start here!