Tucson Structural Inspections Are Requested By Tucson Home Buyers
What A Seller Needs To Know About Tucson Structural Inspections
[quickshare]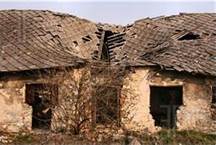 Tucson Structural Inspections may be requested by a Tucson Home Buyer.  Tucson Home Structural Inspections are not very common.  However, it may be suggested by a Tucson Home Inspector.
As with any Tucson Home Inspection, Tucson Structural Inspections should be completed within the inspection period set in the Purchase Contract
Tucson Structural Inspections with have a written report for your review.  Should Tucson Structural Inspections identify any issues the Tucson Home Buyer could cancel the purchase contract.  Structural repairs may be requested by the Buyer.  This is done in the Buyers Inspection Notice and Sellers Response – the BINSR.
Other Inspections To Be Considered
Other inspections a Buyer might want in addition to Tucson Structural Inspections include; Tucson Roof Inspection, Tucson Termite Inspection, Tucson Pool Inspection or Tucson Mold Inspection.   Should the property have a septic system a Tucson Septic System Inspection will be necessary.
Questions about Tucson Homes For Sale,  Tucson Real Estate Market or Tucson Structural Inspections? Call Us 866 316 5575 OR complete the CONTACT FORM and we will get right back to you!
More On Structural Inspections
For more information on Tucson Structural Inspections review this article.
A little more on Tucson Structural Inspections. If one is required, retain the services of  Licensed Professional Engineer (P.E.).  First, you need to be sure that you retain the services of a qualified Licensed Professional Engineer.  One that can identify subtle defects that are not readily visible to the typical home buyer.  Buyers who inspect their prospective homes by themselves are rarely qualified.  While it may save a few dollars, it can cost your plenty in the future.
While not absolutely necessary, if possible accompany the engineer during the home inspection.  Viewing any issue first hand is worth a thousand word report. You will also have a unique opportunity to learn about the home.