Structural Inspections Are Requested By The Buyers
Most Often Done For Old Or Historic Homes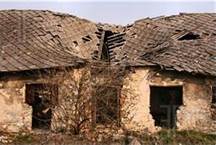 Tucson Structural Inspections may be requested by a Tucson Home Buyer. Tucson Home Structural Inspections are not very common. However, it may be suggested by a Tucson Home Inspector.
As with any Tucson Home Inspection, this should be completed within the inspection period set in the Purchase Contract
When done the inspector will provide a written report for your review. Should Tucson Structural Inspections identify any issues the Tucson Home Buyer could cancel the purchase contract.
Structural repairs may be requested by the Buyer with the Buyers Inspection Notice and Sellers Response – the BINSR.
Other Inspections To Be Considered
Other inspections a Buyer might want in addition to Tucson Structural Inspections include; Tucson Roof Inspection, Tucson Termite Inspection, Tucson Pool Inspection or Tucson Mold Inspection.
Should the property have a septic system a Tucson Septic System Inspection will be necessary.
Questions about Tucson Homes For Sale, Tucson Real Estate Market or Tucson Structural Inspections? Call Us 866 316 5575 OR complete the CONTACT FORM and we will get right back to you!
More On Structural Inspections
For more information on Tucson Structural Inspections review this article.
A little more on Tucson Structural Inspections. If one is required, retain the services of Licensed Professional Engineer (P.E.). First, you need to be sure that you retain the services of a qualified Licensed Professional Engineer.
One that can identify subtle defects that are not readily visible to the typical home buyer. Buyers who inspect their prospective homes by themselves are rarely qualified. While it may save a few dollars, it can cost your plenty in the future.
While not absolutely necessary, if possible accompany the engineer during the home inspection. Viewing any issue first hand is worth a thousand word report. You will also have a unique opportunity to learn about the home.
Conclusion
Thank you for visiting www.premiertucsonhomes.com! It's one of the top real estate websites in Tucson. Our clients tell us that.
Our website provides information on communities and neighborhoods in the greater Tucson area. Want more? Give us a call – 520-940-4541. We are ready to answer your questions and help you get the information you are looking for.
We are a top Realtor team in Tucson, AZ since 2002. Take a minutes to read our profiles and client testimonials. Maybe we are the Tucson Realtors you have been looking for.
We look forward to making your home buying or selling experience enjoyable YOU!
Sign UP to receive daily HOME TRACKER UPDATES - OR - Our Monthly NEWSLETTER. And get regular updates on the Real Estate Market and events in Tucson, AZ.
Questions about the Tucson Real Estate Market or Tucson Homes for Sale? Call Us - 520 940 4541 OR complete the - CONTACT FORM - and we will get right back to you!