Have A Tucson Pool Inspections Before You List Your Home
What Home Sellers Need To Know About Tucson Pool Inspections 
[quickshare]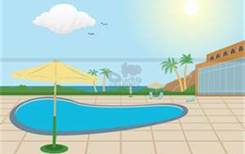 Tucson Pool Inspections are usually done by the Buyer of your Tucson Home. However, if the pool is older it consider having the pool inspected BEFORE listing your home.
Tucson Pool Inspections must completed within the inspection period set in Purchase Contract. The Realtors Residential Resale Real Estate Purchase Contract sets the time period for all Tucson Home Inspections.
The Tucson Home Inspection period is typically 10 days from the date of contract acceptance. Should the pool inspection identify issues, it might put the sale in jeopardy.
If you have the Tucson pool inspected and make any repairs it will before listing the home it will help you sell your home.
The Tucson Home Buyer has the right to choose a company to do Tucson Pool Inspections.  Should any issue be identified by the Tucson pool inspections, the buyer has the right to cancel the purchase contract or to request repairs.
The requested repairs should be included in the Buyers Inspection Notice and Sellers Response Document – the BINSR.
As with a Tucson Home Inspection, the Tucson Pool Inspections will have a written report for your review. Should Tucson Pool Inspections identify any issues, we would include them in our repair request to the sellers.
Other Home Inspections
Tucson Termite Inspection and Tucson Roof Inspection also provide valuable information to the Buyer's purchase decision. Some Buyers want to have Tucson Radon Inspection or Tucson Mold Inspection.
If suggested by the Tucson Home Inspection, a Tucson Structural Inspection may be required. Properties with a septic system will require a Tucson Septic System Inspection be completed.
It is also important to understand Arizona has a "Pool Barrier Law".  The law sets specific criteria for barriers that keep from gaining unsupervised access to the pool area.  The State of Arizona law can be modified by local jurisdictions.  You need to know the Pool Barrier Law as it applies to the jurisdiction where your home is located.
Questions about Tucson Homes for Sale, Tucson Real Estate Market or Tucson Pool Inspections? Call Us 866 316 5575 OR complete the CONTACT FORM and we will get right back to you!