Tips On Tucson Mold Inspections
What Buyers And Sellers Need To Know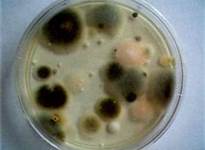 Tucson Mold Inspections may be done by the Buyer of your Tucson Home. Tucson Mold Inspections are not a common inspection. However, a mold inspection may be suggested by the Tucson Home Inspector.
Tucson Mold Inspections should be considered when the home you are selling has had prior water damage. A Tucson Mold Inspections report stating mold is NOT present may relieve a Buyer's concern.
The Arizona Association of Realtors Purchase Contact provides for an inspection period of 10 days. During this period of time all inspections are to be conducted. That would include include Tucson Mold Inspections.
Should any mold be found, the Buyer has the right to cancel the Purchase Contract. They would then their earnest money returned. A Buyer could also request remediation of a mold issue. The Tucson mold inspection report will be provided to you as the seller of the Tucson home. This will help you can understand where mold was identified. This information is important in getting estimates to have the remediation completed.
The EPA provides "A Brief Guide" on mold.
What "if" a Tucson Home Seller has concerns about mold in their Tucson Home. We strongly suggest you do a Tucson Mold Inspection BEFORE listing your home. If the Tucson mold inspections shows no evidence of mold – GREAT! If the Tucson mold inspection finds a problem you will have time for address it.
Other Inspections That May Be Done By The Buyer
Tucson Home Inspection and a Tucson Mold Inspection will have a written report of the findings. There are significantly fewer people doing Tucson Mold Inspections in Tucson than Tucson Home Inspectors. Should you want or need a Mold Inspector, we can recommend those we have had experience with.
Tucson Termite Inspections and Tucson Roof Inspections also provide valuable information to the Buyer's purchase decision. Some Buyers want to have a Tucson Radon Inspection or Tucson Pool Inspection.
Tucson Home Inspection should always be completed and may identify the need for other inspections such as a Tucson Structural Inspection. Should the property have a septic system a Tucson Septic System Inspection will be required.
Conclusion
Thank you for visiting www.premiertucsonhomes.com! It's one of the top real estate websites in Tucson. Our clients tell us that.
Our website provides information on communities and neighborhoods in the greater Tucson area. Want more? Give us a call – 520-940-4541. We are ready to answer your questions and help you get the information you are looking for.
We are a top Realtor team in Tucson, AZ since 2002. Take a few minutes to read our profiles and client testimonials. We may be the Tucson Realtors you are looking for.
We look forward to making your home buying or selling experience enjoyable YOU!
Sign UP to receive daily HOME TRACKER UPDATES - OR - Our Monthly NEWSLETTER. And get regular updates on the Real Estate Market and events in Tucson, AZ.
Questions about the Tucson Real Estate Market or Tucson Homes for Sale? Call Us - 520 940 4541 OR complete the - CONTACT FORM - and we will get right back to you!