Finding The Best Tacos In Tucson AZ
Top 10 Mexican Restaurants For The Best Tacos In Tucson Arizona
Where Are The Best Tacos In Tucson AZ?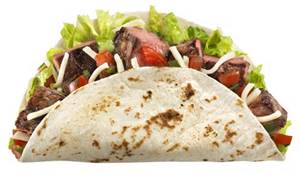 Recently, one of our clients from the Midwest asked the question, "where can I get one of the best tacos in Tucson?". Simple question, right?
We have lived in Tucson AZ since 2002 and we truly enjoy the abundance of restaurants. Many of them Mexican restaurants. But we had never thought of seeking out where to find the best tacos in Tucson AZ.
To answer our clients question, we began a quest to find that best taco in Tucson AZ before they arrived for their house hunting trip.
What Are The Best Tacos In Tucson Made Of?
We started our quest by understanding what makes a great taco. A taco is a simple food item with three basic components.
Tortilla. Tortillas come in two types – corn and flour. Corn is considered the more authentic choice. However, the flour tortilla is softer and tends not to break apart when biting into it. But wait, there are soft corn tortilla shells as well. For the completely uninitiated, a tortilla forms the bottom and sides of the taco.
Filling. A taco can be filled with almost anything that you can dream up. In Tucson AZ, taco fillings will traditionally be beef, pork, chicken, fish or shrimp. These items may be shredded, sliced or chopped. The fillings will be marinated in a range of sauces to create flavor, a unique taste or mind blowing spice experience.
Toppings. Salsa are a main stay for topping a taco. However, toppings have a life all their own. The standard topping options include, but are certainly not limited to: Salsa, chopped onions, cilantro, guacamole, sour cream, chopped cabbage (for fish and shrimp tacos only), and lime.
Easy….But They Are Not All Alike
One more thing, lets understand that you won't find tacos on the healthy foods list. Great tacos are bad for you, but that's why they are so really good.
Our search for the best tacos in Tucson considered local Mexican restaurants including the well known El Charro restaurant as well as many small local shops throughout Tucson AZ.
Did we try them all – NO Way! It would have been the sequel to "super size me". It is also important to recognize, that like art, the best tacos in Tucson are in the eye of the beholder. Or should I say "taster" in this case.
The List Begins
Our list of the Top 10 local Mexican restaurants serving the Best Tacos In Tucson begins with the Food Networks top pick in Arizona for Americas tastiest tacos.
El Guero Canelo – known for its Sonoran Hot Dog, but the tacos are terrific. Three locations in Tucson.
Poco & Mom's – Two locations –

1060 S Kolb Rd

Tucson, AZ And 7000 E Tanque Verde

–

Established in 2000, it is not well known, but serves good food with friendly service.
Taqueria Pico de Gallo – 2618 S 6th Ave Tucson, AZ – a no-frills stucco taco shop that serves great Mexican street food in Tucson, Arizona
St Marys Mexican Food – 1030 W Saint Marys Rd Tucson AZ – This place is mostly a take-out place. There are tables, but they fill up fast.
La Botana Taco Grill and Cantina – 3200 N 1st Ave Tucson, AZ At

corner

of Fort Lowell – A Tucson local Mexican restaurant with vegetarian selections.
Taqueria Juanitos – 708 W Grant Rd Tucson AZ just west of Oracle Rd – The purple store front makes this place easy to find. Just good food, good prices and good service.
Casa Sanchez – Mom's Mexican – 8320 N Thornydale Rd Tucson AZ just south of W Cortaro Farms Rd – Great Salsa for all the best tacos in Tucson.
El Sur – 5602 E 22nd St Tucson, AZ – El Sur serves great food with authentic Mexican flavors at a quaint location and reasonable prices.
Nicos Taco Shop – Nicos Tucson has 9 locations – No frills just quick and affordable good Mexican food. The breakfast burrito will keep you going all day.
El Taco Tote – 1340 N Wilmot Rd Tucson AZ – Clean, friendly staff with fresh and delicious food.
Conclusion
There you have it. Our list of places to buy and savior one of the best tacos in Tucson. We hope you find one that will be on your Tucson Mexican restaurant favorites list.
Thank you for visiting www.premiertucsonhomes.com! It's one of the top real estate websites in Tucson. Our clients tell us that.
Our website provides information on communities and neighborhoods in the greater Tucson area. Want more? Give us a call – 520-940-4541. We are ready to answer your questions and help you get the information you are looking for.
We are a top Realtor duo in Tucson, AZ since 2002. Read our client testimonials. Give us a call. We look forward to making your home buying or selling a home an enjoyable experience for YOU!
Considering a move to Tucson Arizona Or maybe looking for that perfect winter get away or future place to retire? We can help.
Sign UP to receive daily HOME TRACKER UPDATES - OR - Our Monthly NEWSLETTER. And get regular updates on the Real Estate Market and events in Tucson, AZ.
Questions about the Tucson Real Estate Market or Tucson Homes for Sale? Call Us - 520 940 4541 OR complete the - CONTACT FORM - and we will get right back to you!