Are Solar Pool Heaters A Good Investment?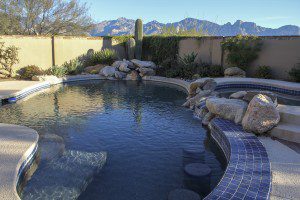 The thought of going home from a long day's work puts everybody under a certain degree of stress and work fatigue. A home pool can be an enticing idea. It creates instant relief from all the burdens of life, but for year around use pool heaters will be required.
South Central Arizona is known for its desert sunsets, mostly sunny weather, and distinct cowboy culture. One of its famous cities, Tucson, offers affordable yet relaxed living conditions.
Housing cost is relatively lower as compared to the national average. The median price of a home in the greater Tucson area is $340,000 in October 2021. Median rent prices set at $772.
However, seasonal changes in the city can be a notable factor in choosing to stay in Tucson. The city offers 286 sunny days per year, making it ideal to set up a backyard swimming pool.
Most residents prefer to bask in the sun and relax in the pool. However, there are days where it is relatively chilly, especially during winter. To extend the swimming season and pool operation year-round, homeowners install solar heaters to their pools for continued enjoyment even during those cold winter nights.
Solar Pool Heaters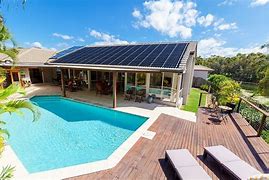 Solar pool heaters offer a cost-effective and environmentally friendly form of pool heating in Arizona. It has replaced the traditional gas, heat pump, and electric pool heating. These solar items work by using the sun's rays as the primary source of heat energy collected by solar panels.
Pool water then passes a filter to strain debris before it gets pumped directly to the solar collectors. Here, the water is heated before it returns to the swimming pool.
It forms a continuous cycle regulated by a dedicated flow control valve that can be manual or automatic.
In addition, households make use of a solar blanket for added savings and lesser maintenance cost. It keeps the pool clean and minimize heat loss, making it a perfect add-on to homes with solar pool heating systems.
Solar Pool Heater Maintenance vs. Gas/Electric Water Heater Maintenance
Solar pool heaters, when maintained properly, have an average working lifespan of 20 years. Though its initial price tag to buy and install a solar pool heating system is relatively steep. It usually costs around $2,500 to $4,000 per installation.
However, the investment return is generated from savings on maintenance costs. Usual gas-operated water heaters generate a staggering $1,500 on annual maintenance fees alone, gas costs excluded. At the same time, electric water heaters cost around $840 per year to maintain.
But this is not the case with solar pool heaters. The usual maintenance costs for solar pool heating systems are set at around $75 per year compared to gas and electric heaters.
Environment-Friendly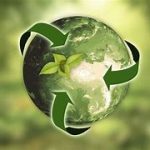 Households in Tucson, AZ, who fancy a sustainable living may start investing in solar pool heaters. These products do not require added fuels compared to gas and electric heating systems.
It also means that it produces little to none in response to environmental emissions. Solar pool heaters add 10-13 degrees to present water temperature, which means longer swim seasons despite the changing climate.
Durability
Most solar pool heater panels are built to last. They tend to outlast the roof and other surfaces they stand on. Up to an estimate of 80% of solar panels installed and used for solar pool heating systems go beyond their warranty periods.
Solar Energy Subsidies And Tax Breaks
Installing a solar heating system may be pricey at first, but that does not mean it doesn't have benefits. State-wise, Tucson Residential Solar Incentives offers a 25% Solar Tax credit for an approved solar device system. The maximum allowable credit amounts to $1,000 and can be carried forward for up to five years upon approval.
Furthermore, the federal government offers a 30% federal tax credit on approved solar energy utilizing devices. Cash rebates are also offered for the installation of solar devices.
It is estimated that at around 5 to 6 years of use, savings from utility costs and maintenance to include governmental tax credits should have paid for the initial cost of installation of solar pool heating systems.
Added Value To Residential Homes
Who does not like a house with its swimming pool? Considering the present weather condition in Tucson, most home buyers go for properties with private pools.
The initial investment used in installing solar pool heating systems increases the overall value of the estate. It creates greater appeal to potential home buyers while at the same time producing cost-effectiveness and is environmentally friendly.
Key Takeaways
Residential homes with dedicated pools are an appealing choice for current and future homeowners. Houses situated in Tucson, Arizona offer almost year-round sunny weather with mild winters in between.
Solar pool heating system is a cost-effective, highly efficient, and environment-friendly alternative to water heating solutions swaying from the traditional gas and electric powered water heaters. Though there is a substantial initial investment in solar pool heaters, the benefits outweigh the disadvantages of functionality.
The Above Guest Article Provided By – Al Frenilla <alfie@digisenpai.com>
Considering A Home In Tucson, AZ?
Are you thinking of buying a home in the greater Tucson area? Finding the right home can be a challenging process. But we can make the process much less stressful for you.
We have been Tucson Realtors since 2002. We know Tucson and the Tucson Real Estate market. As a top Realtor duo, we invest the time to understand your home buying interests and desires.
At our first meeting, we will review the current real estate market with you. Show you the market data and then walk you through the Arizona home buying process.
Why? We want you to know what to expect. And what to plan for.
Interested in new construction? We'll brief you on buying a new construction home. And what's unique about the process.
For us, you are not another real estate transaction. You are a client and, future friend. We strive to create a relationship that continues long after you move into your home. Review our profiles. Check out our backgrounds, education, and certifications.
We are here to help you "know what you need to know" to buy a home in Tucson, AZ. We provide you information on Tucson events, places to shop and restaurants. Our resources include contractors, electricians, and home services.
But most important, our professional service backgrounds mean we put you first!
Thinking About Selling Your Home In The Greater Tucson Area?
Selling a home requires more than listing it in the Tucson MLS system. It's about marketing. Marketing through multiple online channels.
To no one's surprise, 80% of home buyers start their search on the internet. Homes must be visible on multiple internet channels. The more visible a home is, the faster it will sell.
And the photos on the mls make a difference. You can spend lots of money on home staging, but if the photos aren't great it doesn't matter. Staging and stunning photos make it all come together.
We use multiple online marketing channels to showcase your home. We will build a stand-alone website built to show your home. Our marketing program targets key cities in the U. S. based on the season.
For luxury listings, our drone service provides video of your home and neighborhood. This video along with professional photos helps the online buyer see and feel your home. Their "new" home.
To learn more about how we can help you sell your Tucson home, call us – 520-940-4541 – to arrange a meeting. We will visit your home and prepare a comparative market analysis.
Then we will meet with you to review our analysis. We will go over our Comparative Market Analysis for your home in detail. And the review our marketing program to "get your home sold!"
Conclusion
Thank you for visiting www.premiertucsonhomes.com! It's one of the top real estate websites in Tucson. Our clients tell us that.
Our website provides information on communities and neighborhoods in the greater Tucson area. Want more? Give us a call – 520-940-4541. We are ready to answer your questions and help you get the information you are looking for.
We are a top Realtor duo in Tucson, AZ since 2002. Read our client testimonials. Give us a call. We look forward to making your home buying or selling experience enjoyable YOU!
Sign UP to receive daily HOME TRACKER UPDATES - OR - Our Monthly NEWSLETTER. And get regular updates on the Real Estate Market and events in Tucson, AZ.
Questions about the Tucson Real Estate Market or Tucson Homes for Sale? Call Us - 520 940 4541 OR complete the - CONTACT FORM - and we will get right back to you!