7 Things to Do This Winter in Tucson
Thanks to its year-round good weather, winter in Tucson is just another season for outdoor activities. With an average temperature of 70°F, both locals and visitors can enjoy many fun activities around this beautiful city.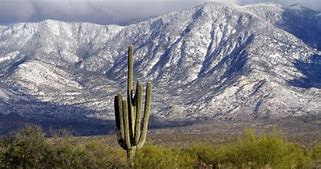 Since Tucson is known as the "soul of the Sonoran Desert", it comes as no surprise that the preserved nature of the American Southwest is one of the things you'll enjoy on your visit.
Along with the sunny weather and scenic landscapes come delicious flavors of the region. As you can see, visiting Tucson in the wintertime is one of the best experiences you'll get to enjoy.
Therefore, we're giving you our top 7 things to do this winter in Tucson that you'll love!
Mt. Lemmon Scenic Byway To Enjoy Winter In Tucson



The only paved route leading to the highest slopes of Mt. Lemmon and the Santa Catalina Range is the Mt. Lemmon Scenic Byway. It's one of the most picturesque drives in Arizona's southeast.
It offers you access to a unique land full of breathtaking panoramas, peculiar boulders, beautiful mountain forests, and steep gorges overflowing into vast deserts. And believe it, there is snow there in the winter. Mt. Lemmon at 9,200 feet gets around 180 inches of snow during the winter months.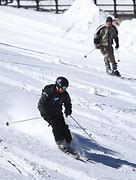 Additionally, this scenic area is rich in diverse nature, from plants to animals to geology. Every curve as you travel up the mountain appears to unveil something new.
For example, one may be adorned with a distinct population of trees, bushes, and wildflower meadows. Then, stepping into the next curve, you'll bump into the gallery of unique rock sculptures. You can't miss the breathtaking panoramas; you'll simply have to stop and photograph.
Moreover, there are turnouts at magnificent overlooks, as well as various campsites and picnic sites. In addition, the mountain's wilderness canyons and ridges are accessible by dozens of hiking paths.
Not to mention the near-perfect winter weather in Tucson will allow you to fully enjoy the beauties of this place.
NOTE – Before driving up, call the Pima County Sheriff's Department's Road Condition Hotline for the latest updates, at 520-547-7510! This number will list if chains and four-wheel drive (4WD) vehicles are required.
Visit Saguaro National Park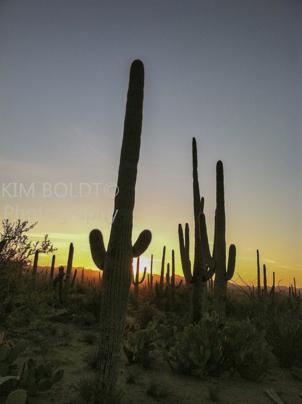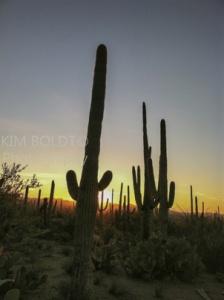 Saguaro National Park is named after the gigantic Saguaro Cactus, which is the park's most prominent and popular inhabitant. These remarkable desert legends have a life expectancy of 150 years and may reach a height of 50 feet and a weight of over 10 tons.
In addition, some view this 91,327-acre park as a national treasure, while others deem it a must-see place in Tucson.
Saguaro National Park has two different regions – The Rincon Mountain District on Tucson's east side and the Tucson Mountain District on the city's west side. Both of the two regions have breathtaking loops, scenic hiking trails for beginners, and a visitor center.
If you're an experienced hiker with an adventure and camping on your mind, then you should visit the Rincon Mountain District. On the other hand, if you want to see picturesque sunsets and panoramas, your choice should be the Tucson Mountain District.
Take a Walk Through the Arizona-Sonora Desert Museum
The Arizona-Sonora Desert Museum isn't a typical museum, per se. Actually, it's also a zoo and a botanical garden, along with the exhibitions of

natural history.
The above mentioned exhibits authentically recreate the Sonoran Desert's natural setting, allowing visitors to come face to face with animals such as mountain lions, Gila monsters, prairie dogs, and many more.
In this unique museum, you'll have the opportunity to see more than 300 animal species and over 1,200 types of plants. In addition, there are over 2 miles of pathways that go across 21 acres of this stunning desert.
Enjoy the Mission San Xavier del Bac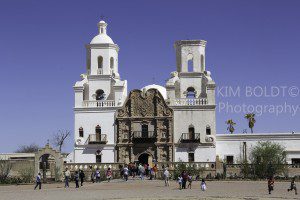 Speaking of things to do this winter in Tucson, you cannot miss the Mission San Xavier del Bac. The Mission is known as the White Dove of the Desert. San Xavier del Bac is a beautiful 18th-century Roman Catholic Church.
This church is particularly remarkable since it combines Moroccan, Byzantine, Renaissance, and Hispanic architectural elements. You can visit this National Historic Landmark for a weekly mass, a walking tour, or simply to take pictures.
The annual Christmas at San Xavier concert honors one of the Southwest's greatest sites as well as the joy of the holiday season. Pieces by Bach, Schubert, and Fauré, as well as Christmas classics, are generally featured in the annual holiday concert.
See the Tucson Museum of Art and Historic Block
Experiencing the Tucson Museum of Art and its historic block in downtown Tucson will broaden your horizons to new forms of creativity. The museum's display area is roughly 74,000 square feet and includes both modern and historical exhibits.
The museum hosts 8-9 exhibitions each year that feature worldwide, TMA-curated shows, as well as other continuing temporary collections.
Whether it's rainy or sweltering outside, a visit to the Tucson Museum of Art is a great way to spend an afternoon. It's a unique area in the city that will inspire your creativity or provide a pleasant visit.
Don't Miss the Fourth Avenue Winter Street Fair


The Fourth Avenue Winter Street Fair is one of Tucson's most popular arts and shopping festivals of the year.
Around 200 arts and craft stalls, as well as food vendors and plenty of musicians, jugglers, and other street entertainers, will be present over the length of one weekend in mid-December.
For your little ones, there is a free hands-on art exhibit where they can play and create. Delicious food and various product presentations, face painting, balloons, and chair massages are all part of this fun event.
In addition, this is a great place to find the most perfect and unique Christmas presents for your friends and family.
Pay a Visit to the Tucson Botanical Garden
If you're a fan of all kinds of blossoms, then you should definitely visit the Tucson Botanical Garden. Here, you can inhale all the beautiful scents of various plants and flowers.
The Butterfly Garden is the most popular one, but visitors also like the Zen and Prehistoric Garden.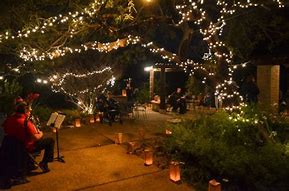 During its annual Luminaria Nights in December, the Tucson Botanical Gardens is converted into a dazzling wonderland.
Three thousand candle-lit lights and 22 Korean lanterns are placed upon the lawns of the garden, converting the area into a unique and wonderful Christmas spectacle.
There are also hand-crafted decorations on the trees, food trucks, and live music.
Are you planning to move to Tucson, AZ?
After visiting all these beautiful and unique places in Tucson, you may want to move here from a different state and make Arizona your home. And who could blame you, right?
All you need to make this mission successful are experienced cross-country movers to help you relocate to Arizona. Not only will this make the moving process easier, but you'll be in this fantastic city sooner than you think. Near-perfect weather will be your everyday life and scenic landscapes your regular view.
Final words On Winter In Tucson

Besides sunny weather all year round and the picturesque nature of the Southwest, Tucson offers many fun holiday activities and events during wintertime.
We gave you our top 7 things to do this winter in Tucson, so your only task is to create a working schedule to visit all of these places. Believe us; you'll have the time of your life!
The Above Article Is A Guest Post
Considering A Home In Tucson, AZ?
Are you thinking of buying a home in the greater Tucson area? Finding the right home can be a challenging process. But we can make the process much less stressful for you.
We have been Tucson Realtors since 2002. We know Tucson and the Tucson Real Estate market. As a top Realtor duo, we invest the time to understand your home buying interests and desires.
At our first meeting, we will review the current real estate market with you. Show you the market data and then walk you through the Arizona home buying process.
Why? We want you to know what to expect. And what to plan for.
Interested in new construction? We'll brief you on buying a new construction home. And what's unique about the process.
For us, you are not another real estate transaction. You are a client and, future friend. We strive to create a relationship that continues long after you move into your home. Review our profiles. Check out our backgrounds, education, and certifications.
We are here to help you "know what you need to know" to buy a home in Tucson, AZ. We provide you information on Tucson events, places to shop and restaurants. Our resources include contractors, electricians, and home services.
But most important, our professional service backgrounds mean we put you first!
Conclusion
Thank you for visiting www.premiertucsonhomes.com! It's one of the top real estate websites in Tucson. Our clients tell us that.
Our website provides information on communities and neighborhoods in the greater Tucson area. Want more? Give us a call – 520-940-4541. We are ready to answer your questions and help you get the information you are looking for.
We are a top Realtor duo in Tucson, AZ since 2002. Read our client testimonials. Give us a call. We look forward to making your home buying or selling experience enjoyable YOU!
Sign UP to receive daily HOME TRACKER UPDATES - OR - Our Monthly NEWSLETTER. And get regular updates on the Real Estate Market and events in Tucson, AZ.
Questions about the Tucson Real Estate Market or Tucson Homes for Sale? Call Us - 520 940 4541 OR complete the - CONTACT FORM - and we will get right back to you!