10 Tips To Downsize For An AZ Retirement
Retirement and Downsizing Go Together
To Downsize Or Not To Downsize Is An Emotional Challenge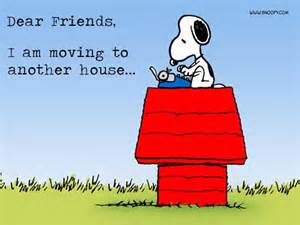 One of the frequent things we hear from our clients moving to Arizona is "I didn't think it would be so hard to downsize!"
The amount of "stuff" that can be accumulated after living in the same house for an extended period of time can be downright overwhelming.
It doesn't matter if you are moving to that "perfect" home to start your AZ retirement or a new job. Deciding it is time to live in a warm climate may mean a downsize is required.
A key thing to understand is that many warm climate homes generally don't have basements. You know, that place where everything goes because you might need it.
When living in Arizona, that is the rule, not the exception. No basements means less storage and that leads to downsizing.
Also, based on how long you have been in your home before moving, there are many emotional ties to the treasures in the home. To downsize your home will require letting go of some personal things and memories.
While there isn't any magic to the downsizing process, one rule is begin as soon as you have made the decision to move. Don't wait!
How To Downsize
Start with the small things and work your way to the big items such as furniture, appliances and entertainment centers. Also, nothing should be off limits for the downsize. Either use it, love it or leave it behind!
From our personal experience moving from our last home in Wisconsin to living in AZ, we can say our efforts to downsize fell short. We moved many things that we later sold or donated to a worthy charity.
These included some bigger items we thought would work in our new Tucson AZ home, but didn't fit our later southwest decor choices.
10 Tips On Downsizing
Create a plan. Schedule time on your calendar each day for downsizing.
Start in the rooms that are not used as much. The guest room or basement for example.
Use an ABC system. For example;

"A" items will have high emotional value. Some will move and some won't.
"B" items will have medium level importance. You will most likely need to do some additional sorting to determine what to keep them or what to get rid.
"C" items that can be sold at an estate sale or donated.

Organize similar items into one box or container. It will be easier for pick up by a charity.
Identify a few charities you would like to donate things too.
Schedule an estate sale or garage sale for items of value. If they don't sell, donate.
Big items can cost a lot of money to move. Sell the appliances, furniture and the 3rd set of dishes.
Consider how the furniture you plan to take will look in your new home. New furniture is less expensive then it used to be and many area have resell shops the almost new used furniture. It just many be cheaper to leave it all behind and buy new.
If you have a lot of books, challenge yourself on which ones to move. They are heavy! Don't forget, you're moving costs are charged by weight. Where will they be in your new home? Garage?? Tucson has lots of libraries and book stores.
Get the floor plans for your new home and arrange furniture you plan to take in each room. Then revisit #8
Considering A Home In Tucson, AZ?
Are you thinking of buying a home in the greater Tucson area? Finding the right home can be a challenging process. But we can make the process much less stressful for you.
We have been Tucson Realtors since 2002. We know Tucson and the Tucson Real Estate market. As a top Realtor duo, we invest the time to understand your home buying interests and desires.
At our first meeting, we will review the current real estate market with you. Show you the market data and then walk you through the Arizona home buying process.
Why? We want you to know what to expect. And what to plan for.
Interested in new construction? We'll brief you on buying a new construction home. And what's unique about the process.
For us, you are not another real estate transaction. You are a client and, future friend. We strive to create a relationship that continues long after you move into your home. Review our profiles. Check out our backgrounds, education, and certifications.
We are here to help you "know what you need to know" to buy a home in Tucson, AZ. We provide you information on Tucson events, places to shop and restaurants. Our resources include contractors, electricians, and home services. Our professional service backgrounds mean we put you first!
Conclusion
Thank you for visiting www.premiertucsonhomes.com! It's one of the top real estate websites in Tucson. Our clients say that, not us.
Our website provides information on communities and neighborhoods in the greater Tucson area. Want more? Give us a call – 520-940-4541. We are ready to answer your questions and help you get the information you are looking for.
We are a top Realtor duo in Tucson, AZ since 2002. Read our client testimonials. Give us a call. We look forward to making your home buying or selling a home an enjoyable experience for YOU!
And remember, your efforts to downsize should be taken one step at a time, at least until the moving van arrives. Worst case, you move something you will be donating in your new community.
If you are considering Tucson AZ as a place to live Or thinking about a place to escape those long winter days, we can help.
Sign UP to receive daily HOME TRACKER UPDATES - OR - Our Monthly NEWSLETTER. And get regular updates on the Real Estate Market and events in Tucson, AZ.
Questions about the Tucson Real Estate Market or Tucson Homes for Sale? Call Us - 520 940 4541 OR complete the - CONTACT FORM - and we will get right back to you!