Diners Drive Ins And Dives In Tucson, AZ
Guy Fieri Ate At These Tucson Restaurants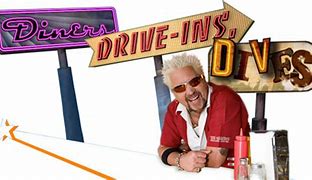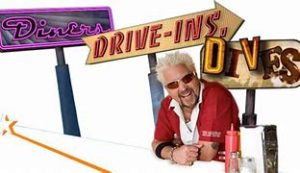 Is there anyone who hasn't heard of the Food Network Show – Diners Drive Ins And Dives? If you haven't, you are more then likely under the age of 16 and play video games.
Diners Drive Ins And Dives is also know as Triple D and hosted by Guy Fieri. Guy first jumped into a 1967 Chevrolet Camaro in April 2007. But after 4 years, the 1967 was replace by a stunning red 1968 Chevrolet Camaro SS convertible seen today.
This in not a "stock" Camaro. Fieri requested modifications to the car. BTW, he is an avid Chevy enthusiast.
First, the car was completely restored. Then the 392 factory V8 engine removed for a powerful ZZ502 Chevy crate engine. For the novice, "502" means 502 horsepower.
Its a beauty, but as one might expect, Guy doesn't drive it from town to town.
Enough About The Car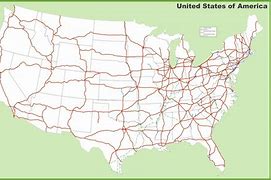 Diners Drive Ins And Dives – aka – "Triple D" – takes Fieri around the United States, Canada, and Mexico. His mission is to find unique diners, drive-in restaurants, and dive bars to present on the show.
He has also featured restaurants in European cities, including London and Florence. And let us not overlook Cuba.
Triple D celebrates the independent restaurateurs. The show lets people in on how they define the local flavors of this great nation, and give it character.
Each episode has a unifying theme. For example, burgers, ribs, or seafood. Fieri visits restaurants within a city to sample the food that corresponds to this theme.
The focuses is on small, independent eateries featuring comfort foods. Those using fresh ingredients, home-style recipes, and gourmet culinary approaches make the show.
Diner, Drive Ins And Dives has hosted over 800 restaurants. It goes without saying, making the show can bring a dramatic increase in customers.
Six Tucson Restaurants On Triple D
In 2018, Guy Fieri, the magi of holes-in-the-wall, visited Tucson. He found and filmed six restaurants for future Triple D segments.
One restaurant appearing in each of six shows during season 28.
Every one of these establishments survived the pandemic. One is even persisting despite the never-ending construction project on Broadway. The restaurants that Fieri picked in Tucson defy the milkshakes and cheeseburgers label.
Each is unique. Patrons interviewed often said, "You can't find this kind of food anywhere else in Tucson."
Drum Roll Please
In no particular order the six Tucson restaurants that Guy Fieri ate at and appeared on Diners, Drive Ins And Dives are.
Tumerico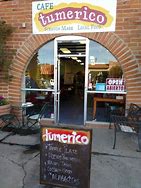 Latin Inspired Vegan & Vegetarian Food on 6th Street in Downtown Tucson, AZ.
Chef Wendy moved to Tucson from Mexico. Then she ditched the carnivore life and starting cooking her own way.
For example, she uses fried jackfruit for her Carne Asada plate. Serving it with eggplant chicharron and crispy soy chorizo.
Chef Wendy Garcia started with a food cart and farmers market stand. That simple beginning blossomed into a brick-and-mortar at 2526 E. Sixth St in 2016.
As a side note, Tumerico is third on the list of 100 spots across the country to grab a vegan or vegetarian dish.
The menu at Tumerico utilizes fresh produce from farmers in the area. Dining at Tumerico support the community and stimulates your taste buds. Freshness and quality are unlike anything else.
Visit Tumericon's Website For…..MORE
Chef Alisah's
This small family owned restaurant serves up eastern-European-style fare. Chef Alisah is on the west side of Oracle south of Rudasill Road in a in the Casas Adobes neighborhood.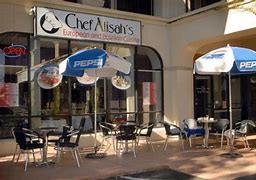 The menu includes of seasoned meats, homemade sausages, and pure vegetarian dishes. A popular choice is the grilled eggplant with red bell peppers, olive oil, salt & pepper.
All dishes are from scratch right there in the kitchen. Plates are authentic.
The presentation feels as if you are in Eastern Europe or the Balkans when you try the Gulash.
For the benefit of his customers, Chef/Owner Ahmet Alisah is a bit of a control freak.
His motto is printed on the menu – "The only way to have control over it [quality] is to do everything yourself, right on the premises."
His wife fills the roll of waitress and is gracious and attentive. The atmosphere is informal and relaxed.
Chef Alisah journey from a refugee of the Bosnian civil war in the 1990s. He built and award winning restaurant here in Tucson in 2013.
And one more thing. Chef Alisah serves no alcoholic beverages. It's BYOB with no corkage fee.
So, if you don't like the wine, you know whom to blame.
Visit Chef Alisah's Website For ….MORE
Rocco's Little Chicago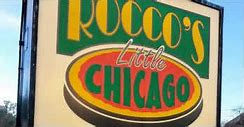 Ok, so if you have lived in Chicago or visited the city and heard of "Chicago Style" pizza.
Anyone stopping at Giordano's – Downtown/Central Loop KNOWS what "Chicago Style" means.
For those that don't Rocco's Little Chicago is where to find out. It has been serving up Authentic Chicago-Style Stuffed Pizza in Tucson since 1998.
The buttery crust and quality and tasty ingredients create a pizza to dream about.
Everything at Rocco's uses only the finest ingredients. Rocco's also serves thin crust and deep-dish pies. Should any not want pizza – OMG – salads, soups, and sandwiches are available.
Anyone like Chicken Wings? Rocco's are famous.
What ever you select, Rocco's offers A Taste of the Windy City right here in the Old Pueblo.
Visit Rocco's Little Chicago Website For ….MORE
Inca's Peruvian Cuisine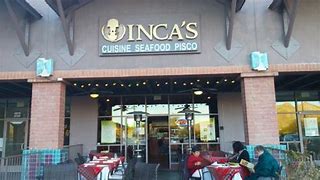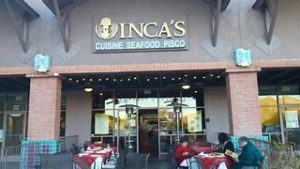 If you have lived in Peru, you will know how good Peruvian food can be. If you haven't, head for Inca's Peruvian Cuisine and find out.
It is quaint, but tiny, and rustic. Wait staff is busy but always attentive. All smile, and all are friendly.
A top pick at Inca's Peruvian Cuisine us the ceviche mixto, lomo saltado and papa rellena. The flavors are fantastic.
After dinner try the cooked flans, gelato or lucuma ice cream. And there some great beverages of choice. A special and delicious Pisco sour, malbec or liqueur.
Most of the items on Inca's menu are gluten free and delicious and there is live music on Saturdays!
Visit Inca's Peruvian Cuisine Website For ….MORE
Zemam's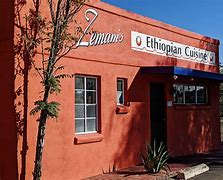 Zemam's, like Chef Alisah's, is a restaurant founded and run by someone who came to Tucson as a refugee. Amanuel Gebremariam fled Eritrea over 40 years ago.
It is Tucson's first Ethiopian restaurant having opened in 1993 on Broadway with 5 tables.
It's in a little house in the Broadway Bungalow stretch east of downtown Tucson. Nothing fancy on the outside, but great authentic North African dishes on the inside.
Dining at Zemam's is a unique experience. Why you may ask! For one thing, Ethiopian food comes on a shared plate. Traditional bread, injera, is your utensil. No forks, knives or spoons.
Dishes include vegan and gluten free options.
Zemam's has long been a staple of the Tucson global gastronomic experience.
A tip – Take advantage of the samplers as this will give you the opportunity to try several different types of food.
Also, BYOB and theres NO charge to open it!
Visit Zemam's Website For ….MORE
Renee's
This is a quaint little restaurant providing wonderful Italian fine dining. The atmosphere is cozy and casual, yet elegant.
Should you going to Sabino Canyon or near it, plan on stopping at Renee's. They are on te corner of Sabino Canyon Road and Tanque Verde.
The menu options will make your "what to choose" decision very difficult.
The food at Renee's is organic, ultra fresh and beyond delicious.
The food is wonderful from the pizza to pasta dishes to yummy salads.
Check out the wine list. It has lots of great wine choices.
Reservations are required for indoor seating. Reservations are booked only though Open table (no phone bookings please).
Visit Renee's Website For ….MORE
Conclusion
Tucson is blessed with lots of great restaurants and watering holes. We even have Drive Ins. Take a look at our Best Tucson Restaurant Reviews to find one – or more – for your next evening out.
Thank you for visiting www.premiertucsonhomes.com! It's one of the top real estate websites in Tucson. Our clients tell us that.
Our website provides information on communities and neighborhoods in the greater Tucson area. Want more? Give us a call – 520-940-4541. We are ready to answer your questions and help you get the information you are looking for.
We are a top Realtor duo in Tucson, AZ since 2002. Read our client testimonials. Give us a call. We look forward to making your home buying or selling experience enjoyable YOU!
So if you are considering Tucson for a retirement location, winter get away or great location to live in, give us a call.
Sign UP to receive daily HOME TRACKER UPDATES - OR - Our Monthly NEWSLETTER. And get regular updates on the Real Estate Market and events in Tucson, AZ.
Questions about the Tucson Real Estate Market or Tucson Homes for Sale? Call Us - 520 940 4541 OR complete the - CONTACT FORM - and we will get right back to you!