Why Does One Sonoran Hot Dog Make You Want More
Its So Good It Might Be Illegal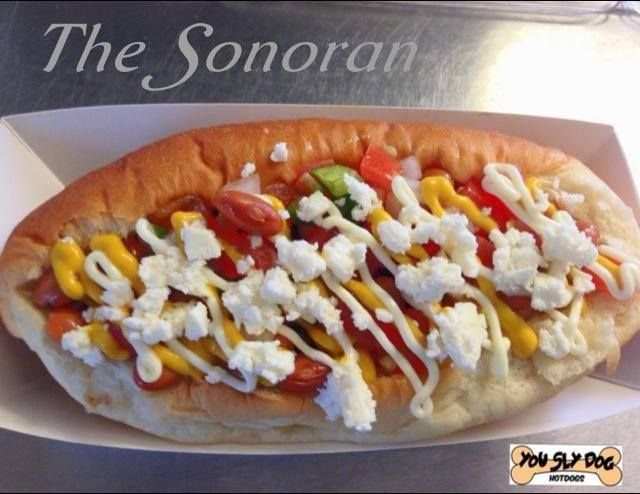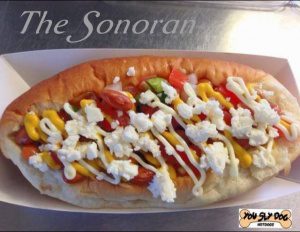 The Sonoran hot dog is a staple in Tucson, AZ. Not only Tucson, but throughout southern Arizona.
Sure every great city has a great hot dog. You've heard of Chicago Dogs, New York Dogs, Dodger Dogs, Kansas City BBQ Dog. But the sonoran hot dog beats them all.
If you visit or moved to Tucson, Arizona you will soon discover why people rave about the Sonoran Hot Dog.
Locals believe the Sonoran Dog is the most delicious Mexican-inspired hot dog of all time:
Lets be clear. This is not an ordinary hot dog on a bun with ketchup or mustard. This is a whole new gastronomic experience.
With the first bite you know you're eating something pretty unique and damn tasty.
Cities With Iconic Hot Dogs
> Chicago
In Chicago, "The Chicago Dog" has respect. It is a frankfurter, but only a Vienna Beef or Red Hot Chicago dog will do. After steaming the "dog" it is water-simmered, or boiled.
When ordered, a poppy seed bun cradles the dog. The dog and the bun await the condiments.
And then the fun begins. The Magnificent Seven. This is not a western folks.
First yellow mustard and a scattering of chopped raw white onions. Nest neon green pickle relish along with a thin pale green dill pickle spear.
Then soft red tomato diced or sliced, a few well-hidden sport peppers and a dash of celery salt.
Put a couple of these babies down, with a cold beverage of choice, and you can walk Miracle Mile in the dead of winter.
> Detroit
In Detroit it is known as "The Coney".
Although related to the New York Coney, it comes with a style all its own.
For Detroiters, building the "Coney" is simple. start with a beef hot dog. Open a split steamed bun and to hold the dog. Top the dog with chili sauce, chopped raw onion, and a squiggle of yellow mustard.
Simple, easy and delicious.
East Coast Hot Dogs
> New York
The New York Coney. Remember the well known site of amusement parks and a seaside resort off Long island?
Coney Island was a place to escape the hustle and bustle of the City. Escape and enjoy fun and food. The Coney hot dog.
For New Yorkers.
It is more about the hot dog then what goes on it.
The "dog" must have good meat. A spicy, smoky flavor is a must. And a natural casing that seals in not only the juice but the smoke. Oh, and the casing snaps like fire kindling when you bite into it.
After that, add the condiments of choice.
Lots Of Cities Brag About Their Dogs
Cities across the Unites States have their special take on the hot dog.
Seattle, Phili, DC, Boston, Bal'more, and Los Angeles to name a few. Even Honolulu.
Every large city has its special "Hot Dog".
But none, lets say that again – NONE – can match the beloved Sonoran Hot Dog in Tucson, AZ.
From Mexico To Southern Arizona
The Sonoran hot dog is Arizona's most beloved street food. Its a bacon-wrapped hot dog covered in pinto beans and fresh salsa. Other optional toppings including guacamole, mayo, mustard, mushrooms and hot peppers.
The Sonoran Dog originated in Hermosillo, Mexico. Hermosillo is he capital of the Mexican state of Sonora. The "dog" crossed the border into Arizona in the late 1980s.
Street vendors are the purveyors of the Sonoran hot dog. These street vendors, called "dogueros", sell from street carts. Or mobile kitchen parked on vacant lots.
There are over 200 dogueros in the greater Tucson area.
Most set up in the middle of dirt and gravel parking lots. They arrange tables and chairs underneath portable white canopies for diners.
Sonoran hots dog are also served in restaurants. Some of the restaurant owners started as "dogueros". They became so popular they opened a restaurant.
The Bolillo Roll – It Could Be A Bun, But Its Not
In southern Arizona, the hot dog starts with a beef frankfurter. But the bun is the key to success for the Sonoran Hot Dog. It is bigger, denser, and surrounds the dog in a doughy embrace.
The roll is a "bolillo" roll. It is sturdier than a regular hot dog bun. And it needs to be. The roll is long and oval, about 6 inches long.
It has a firm crust outside and a soft crumb inside. The top of the rolls opens to hold the dog. Once the dog is in the "bolillo", ground beef, pinto beans and grilled onions come next.
Now, get ready, condiments. Chopped fresh onions, chopped fresh tomatoes, jalapeño sauce, mayonnaise and yellow mustard.
Want more? Add salsa verde and sliced mushrooms. Scoop on some cotija cheese, chopped jalapeño peppers, and chopped fresh cilantro.
And for a piled high Sonoran dog, try chopped fresh lettuce, red salsa, green salsa, sliced avocado, crumbled chorizo sausage, bacon bits, chipotle sauce, guacamole, crumbled potato chips, cucumbers in sour cream… etc.
See why the sturdy "bolillo" is necessary! In Tucson, the Sonoran Hot Dog? aka the Mexican Hot Dog – has risen to cult status.
Where Can You Get A Sonoran Hot Dog?
First, as you drive around Tucson, be alert for the dogueros. There are over 200 of them in Tucson. Carts on wheels on corners, vacant lots and open areas. Some have tables and chairs, many don't.
If you want a restaurant setting, here are the top 10 restaurants serving Sonoran dogs.
El Guero Canelo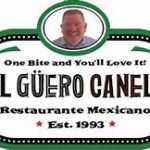 El Guero Canelo began with one man and a street cart in 1993. Today there are three restaurants and a fourth is on the way.
They have tacos, burritos and the like and they're delicious, but yes, people come here for the Sonoran dogs.
El Guero Canelo is at the top of the list when people talk about Sonoran hot dogs in Tucson. And for good reason.
They were one of the first in Tucson and built an audience. One thing to bare in mind. You can get a second hot dog jammed into the bun when you order the Sammie dog. Its only a bit extra.
BK Carne Asada & Hot Dogs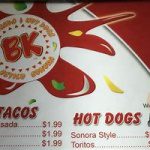 The second on the list is BK Carne Asada & Hot Dogs. Yes, some will say its first.
This contender for Tucson's Sonoran dog crown is across the street from El Guero Canelo.
Some insist by El Guero Canelo, but BK definitely holds its own.
They both make classic Sonoran dogs in the most classic manner. Along with the dogs is full menu of carne asada-themed dishes.
The wise choice is to get Sonoran Dogs from both spots and decide for yourself.
Aqui Con El Nene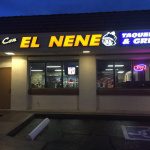 Aqui Con El Nene is the hot dog place you name drop if you're trying to sound smart. Most folks who only know El Guero and BK.
When you tell you friends about Aqui Con El Nene, let them know there are two locations. One in the parking lot of a bar and another inside of a gas station.
Aqui Con El Nene has authenticity covered by a mile. Plus they offer a variation on the standard dog. They melt cheese into the bun on what they call a chipilón.
Taqueria Jason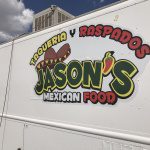 Taqueria Jason offers a great dog and a bacon-wrapped chile on the side.
And unlike many of the other choices, you can get a raspado (shaved ice, fresh fruit, ice cream) for dessert.
This is authentic and traditional Mexican food at its best. And they are generous with their great salsas.
Downtown Kitchen + Cocktails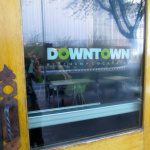 And now for the who would have thunk it award.
James Beard Award winner Janos Wilder's bar menu at his Downtown Kitchen offers a Sonoran Dog. T
His take on the Sonoran dog, the J Dawg.
A classic Sonoran dog at one of Tucson's top restaurants. This beauty comes with chorizo black beans, a smoked poblano cream and pickled cactus. No, there aren't any needles.
The cost is a bit higher than the street carts (not as much you'd think), but worth every penny.
Saguaro Corners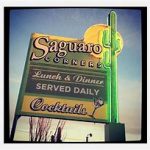 Saguaro Corners is near the Saguaro National Park – East.
This is a place to go if you want a smaller Sonoran hot dog experience.
For the light eaters of the world you can split a plate of Mini Sonoran dogs. Same great flavor, far less filling.
Boca Tacos y Tequila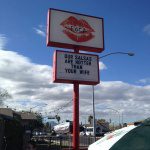 Chef Maria Mazon makes magic every day in her spot next to the University of Arizona. And fresh salsas come from the kitchen every day.
What is unique, the Sonoran Hot Dogs at Boca Tacos y Tequila comes in the form of a taco. Why you ask.
In case you missed it, take a second look at the name of the restaurant. What would you expect?
And a word to the wise. The odds are solid that some of the Sonoran Dog taco will end up on your shirt or blouse. The bacon-wrapped dog, grilled onions, beans, and salsa is a lot to put in a taco.
Ruiz Hot Dogs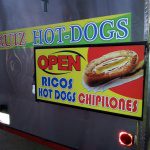 You have to applaud Ruiz Hot Dogs. A cart with an accompanying mobile dining room parked on the edge of Tucson's downtown.
They sell Sonoran hot dogs and that's about all. But they're delicious. And they toast the buns.
Great dogs and toasted buns. What more could you want?
Tucson Tamale Company
How do you serve a Sonoran Hot Dog at a tamale restaurant? You create a Sonoran Hot Dog tamale.
The good news is that it is good. The bad news is it isn't a regular on the menu.
But if it is give this unique approach to a Sonoran dog a try. An all-beef hot dog sauteed in bacon, chopped onion, tomato, green chile and spices. Then wrap it in corn masa with cheese and pinto beans.
The Tucson Tamale Company combines a tamale and Sonoran dog all in one. OMG!
Wild Dogs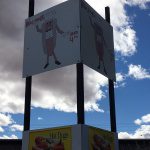 If you find yourself going to Kartchner Caverns then head for Benson.
As the name implies, this place is all hot dogs. But they do have a Sonoran Hot Dog on the menu.
The Sonoran hot dog at Wild Dogs comes with refried beans and guacamole.
Putting A Rap On The Sonoran Hot Dog – And We Don't Mean The Casing
By crossing of the border in the 1980s, the Sonoran hot dog has achieved cult status in Tucson.
Not to mention southern Arizona.
The bacon-wrapped hot dog in a the bolillo roll is a reflection of the great southwest.
Covered with flavors of the America/Mexico border communities. Beans, chopped tomatoes, onion, mustard, jalapeno sauce, and mayonnaise.
Its your choice, pile them on.
And to whoever came up with this master piece, we say thank you.
And whether you try one from a street vendor, a trailer on a vacant lot or a restaurant doesn't matter. Give one a try!
You might find the Sonoran Hot Dog is so good, it might be illegal.
Considering A Home In Tucson, AZ?
Are you thinking of buying a home in the greater Tucson area? Finding the right home can be a challenging process. But we can make the process much less stressful for you.
We have been Tucson Realtors since 2002. We know Tucson and the Tucson Real Estate market. As a top Realtor duo, we invest the time to understand your home buying interests and desires. At our first meeting, we will review the current real estate market with you. Show you the market data and then walk you through the Arizona home buying process.
Why? We want you to know what to expect. And what to plan for.
Interested in new construction? We'll brief you on buying a new construction home. And what's unique about the process.
For us, you are not another real estate transaction. You are a client and, future friend. We strive to create a relationship that continues long after you move into your home. Review our profiles. Check out our backgrounds, education, and certifications.
We are here to help you "know what you need to know" to buy a home in Tucson, AZ. We provide you information on Tucson events, places to shop and restaurants. Our resources include contractors, electricians, and home services.
Our professional service backgrounds mean we put you first!
Thinking about selling a home in the Tucson area?
Selling a home requires more than listing it in the Tucson MLS system. It's about marketing. Marketing through multiple online channels.
To no one's surprise, 80% of home buyers start their search on the internet. Homes must be visible on multiple internet channels. The more visible a home is, the faster it will sell.
We use multiple online marketing channels to showcase your home. We will build a stand-alone website built to show your home. Our marketing program targets key cities in the U. S. based on the season. For luxury listings, our drone service provides video of your home and neighborhood. This video along with professional photos helps the online buyer see and feel in your home.
To learn more about how we can help you sell your Tucson home, call us – 520-940-4541 – to arrange a meeting. We will visit your home and prepare a comparative market analysis. Then we will meet with you to review our analysis and our marketing program to "get your home sold!"
Conclusion
Thank you for visiting www.premiertucsonhomes.com! It's one of the top real estate websites in Tucson. Our clients say that, not us.
Our website provides information on communities and neighborhoods in the greater Tucson area. Want more? Give us a call – 520-940-4541. We are ready to answer your questions and help you get the information you are looking for.
We are a top Realtor duo in Tucson, AZ since 2002. Read our client testimonials. Give us a call. We look forward to making your home buying or selling a home an enjoyable experience for YOU!
Sign UP to receive daily HOME TRACKER UPDATES - OR - Our Monthly NEWSLETTER. And get regular updates on the Real Estate Market and events in Tucson, AZ.
Questions about the Tucson Real Estate Market or Tucson Homes for Sale? Call Us - 520 940 4541 OR complete the - CONTACT FORM - and we will get right back to you!