Downtown Kitchen + Cocktails – A Best Tucson Restaurants Review

The Downtown Kitchen + Cocktails – An Eclectic Dining Experience –

CLOSED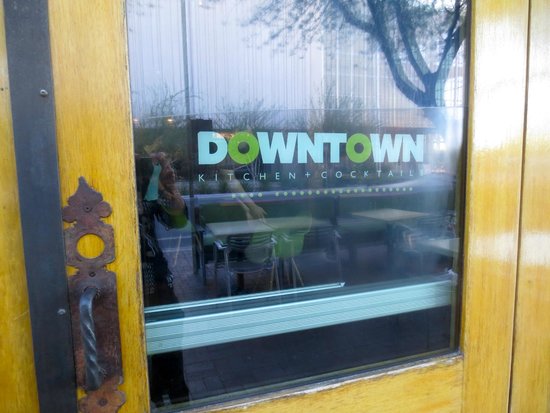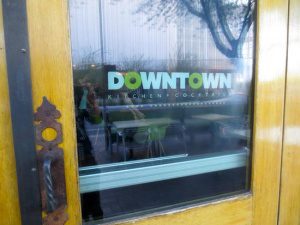 Downtown Kitchen + Cocktails is more than a Tucson restaurant. It is one of the top restaurants in Tucson by celebrated chef Janos Wilder. A James Beard award winner. That, my friends, is an Oscar.
Downtown Kitchen is, not to anyone's surprise, located in downtown Tucson AZ. For those not familiar with Tucson, it's located at 135 S 6th Ave and south of Broadway – MAP.
But Downtown Kitchen + Cocktails is more than a restaurant. It's Janos Wilder's kitchen. It reflects his lifetime interest in food from around the world. In the Downtown Kitchen, Wilder services American food with a flare. The flavors are diverse as the world itself.
And the ingredients come from local providers. Gardeners and farmers are sought out to add their seasonal produce to the menu. The result is a unique experience with American food combined with diverse flavors. Flavors from Asia, the Middle East, Europe, Indo-China and Latin America.
The Downtown Kitchen Chef
For Janos Wilder, a Kitchen and cooking have been a love affair as a young child growing up in East Palo Alto, California. During high school and college, Janos Wilder worked in restaurants.
After graduating from Berkeley, he headed to Santa Fe, New Mexico for a brief period. And then to France to study cooking in Bordeaux. He worked alongside well-known chefs in French restaurants and bistros.
He returned to the United States and found Tucson, AZ. His intention was to start a French Restaurant. But discovered the local gardens didn't grow French produce.
So, seeing the opportunity, Wilder discovered and used the produce of the area. His first restaurant, Janos, opened in October 1983. It combined french cooking techniques with local ingredients. It was an instant success. Playboy magazine named Janos one of the nation's top regional restaurants in 1984.
The restaurant moved to the Westin La Paloma in 1999. And in 2000, the James Beard Foundation named Janos Wilder as the top chef in the Southwest In 2002, Janos spearheaded Kai at the Sheraton Wild Horse Pass Resort & Spa in Phoenix. In 2010, he returned to Tucson, AZ to open Downtown Kitchen + Cocktails.
Janos Wilder continues to use his culinary experience to create a unique venue and dining experience at this top Tucson restaurant.
The Restaurant
Downtown Kitchen + Cocktails is at the top of the list of great Tucson restaurants. From the comfortable outdoor patio to the casual inside dining area, it is a standout. The bar runs the full length of the dining room and provides a great happy hour experience.
The staff is knowledgeable and super attentive. But one caution, the dining area is open and noisy. So if you are going to Downtown Kitchen + Cocktails to share secrets, forget it! You won't hear the whispers.
Searching For A Home In Tucson?
Are you thinking of buying a home in the greater Tucson area? Finding the right home can be a challenging process. But we can make the process much less stressful for you.
We have been Tucson Realtors since 2002. We know Tucson and the Tucson Real Estate market. As a top Realtor team, we invest the time to understand your home buying interests and desires. At our first meeting, we will review the current real estate market with you. Show you the market data and then walk you through the Arizona home buying process.
Why? We want you to know what to expect. And what to plan for.
Interested in new construction? We'll brief you on buying a new construction home. And what's unique about the process.
For us, you are not another real estate transaction. You are a client and future friend. We strive to create a relationship that continues long after you move into your home. Review our profiles. Check out our backgrounds, education, and certifications.
We are here to help you "know what you need to know" to buy a home in Tucson, AZ. We provide you information on Tucson events, places to shop and restaurants. Our resources include contractors, electricians, and home services. We will also help you get deals on tile and paint to make the home you buy yours. Our professional service backgrounds mean we put you first!
Thinking about selling a home in the Tucson area?
Selling a home requires more than listing it in the Tucson MLS system. It's about marketing. Marketing through multiple online channels.
To no one's surprise, 80% of home buyers start their search on the internet. Homes must be visible on multiple internet channels. The more visible a home is, the faster it will sell.
We use multiple online marketing channels showcase your home. We will build a stand-alone website built to show your home. Our marketing program targets key cities in the U. S. based on the season. For luxury listings, our drone service provides video of your home and neighborhood. This video along with professional photos helps the online buyer see and feel your home.
To learn more about how we can help you sell your Tucson home, call us – 520-940-4541 – to arrange a meeting. We will visit your home and prepare a comparative market analysis. Then we will meet with you to review our analysis and our marketing program to "get your home sold!"
Conclusion
Thank you for visitingwww.premiertucsonhomes.com! It's one of the top real estate websites in Tucson. Our clients say that, not us.
Our website provides information on communities and neighborhoods in the greater Tucson area.
We are a top Realtor team in Tucson, AZ. We know Tucson and Tucson Real Estate. Read our client testimonials. Give us a call – 520-940-4541 – to discuss you home buying/selling interests. We look forward to making your home buying or selling a home an enjoyable experience for YOU!
And you can find more Best Tucson Restaurants Reviews – HERE
Sign UP to receive daily HOME TRACKER UPDATES - OR - Our Monthly NEWSLETTER. And get regular updates on the Real Estate Market and events in Tucson, AZ.
Questions about the Tucson Real Estate Market or Tucson Homes for Sale? Call Us - 520 940 4541 OR complete the - CONTACT FORM - and we will get right back to you!