Find Condos & Townhomes For Sale In Tucson, AZ
Easy Search For Townhomes And Condos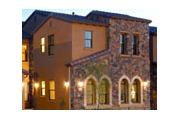 Condos And Townhomes for Sale in Tucson, AZ.
Downtown Tucson is undergoing a wave of renovation. New restaurants, hotels and neighborhood bars. And the downtown area offers a range of lifestyles and homes.
Since 2012, developers have been converting apartments to Townhomes. And other major projects including senior living are underway or already available.
Condos and townhomes are in the downtown area and most areas of metro Tucson.
The foothills, Oro Valley and 55+ communities have them. Robson's Resort Communities of SaddleBrooke, SaddleBrooke Ranch and Quail Creek have them. But they are called "villas".
This has created more opportunities to own a winter home in Tucson. There are also opportunities to rent out a property when not in use.
See All Condos, Villas, Patio Homes And Townhomes For Sale In Tucson, AZ
Under $200,000 $200,000 to $400,000 Over $400,000
Condos and Townhomes for sale Tucson are frequently found in Central Tucson. Being near the University of Arizona provides student rentals.
For parents, there is an opportunity to turn those monthly rent payments into a return on investment. With the "right" purchase, that might just pay for your student's college degree when sold.
So What Is The Difference Between A Condo And A Townhome?
Townhomes
The owner of a townhome owns the inside and outside of the structure. A townhome is similar to a freestanding home. It will have its own driveway and garage. A front, side and backyard. But usually has at least one shared wall with a neighbor.
Townhome owners are responsible for the upkeep of their home's landscape.
Condos
A condominium is a form of ownership of a unit. A condo is one unit in a larger building where you own your unit. Communal areas, for example, hallways, workout facilities and pool areas are owned by the HOA.
Both Condo and Townhome developments will have associations. The associations own and maintain common areas of the development. Pools and community facilities belong to the HOA. And paid for by dues paid to the HOA by property owners.
University Of Arizona History
The University of Arizona opened its doors in 1891. The University of Arizona had become a reality and Tucson was proud of it.
Thirty-two students enrolled for the first semester, but only six were admitted to the freshman class. The rest went to a specially established prep school. The problem was there were no high schools in the territory.
It took seventeen years for university students to outnumber those in the prep classes. The University maintained the preparatory classes for twenty-three years.
Today, the campus has about 180 buildings on its 380-acre campus in Tucson. On the academic front, the University of Arizona has numerous well-respected programs ranging from engineering to photography. The university is a member of the Association of American Universities because of its strengths in research and education.
Searching For A Condo Or Townhome In Tucson?
Are you thinking of buying a Townhome in the greater Tucson area? Finding the right home can be a challenging process. But we can make the process much less stressful for you.
We have been Tucson Realtors since 2002. We know Tucson and the Tucson Real Estate market. As a top Realtor team, we invest the time to understand your home buying interests and desires.
At our first meeting, we will review the current real estate market with you. Show you the market data and then walk you through the Arizona home buying process.
Why? We want you to know what to expect. And what to plan for.
Interested in new construction? We'll brief you on buying a new construction home. And what's unique about the process.
For us, you are not another real estate transaction. You are a client and future friend. We strive to create a relationship that continues long after you move into your home. Review our profiles. Check out our backgrounds, education, and certifications.
We are here to help you "know what you need to know" to buy a home in Tucson, AZ. We provide you information on Tucson events, places to shop and restaurants. Our resources include contractors, electricians, and home services.
We will also help you get deals on tile and paint to make the home you buy yours. Our professional service backgrounds mean we put you first!
Conclusion
Thank you for visiting www.premiertucsonhomes.com! It's one of the top real estate websites in Tucson. Our clients say that, not us.
Our website provides information on communities and neighborhoods in the greater Tucson area. Want more? Give us a call – 520-940-4541. We are ready to answer your questions and help you get the information you are looking for.
We are a top Realtor team in Tucson, AZ. Read our client testimonials. We look forward to making your home buying or selling a home an enjoyable experience for YOU!
Looking for Tucson townhouses OR other Tucson AZ Real Estate? We Can Help!
Sign UP to receive daily HOME TRACKER UPDATES - OR - Our Monthly NEWSLETTER. And get regular updates on the Real Estate Market and events in Tucson, AZ.
Questions about the Tucson Real Estate Market or Tucson Homes for Sale? Call Us - 520 940 4541 OR complete the - CONTACT FORM - and we will get right back to you!