This Is Why Quail Creek Villa Sales Are Booming
"Lock And Leave" For Seasonal Living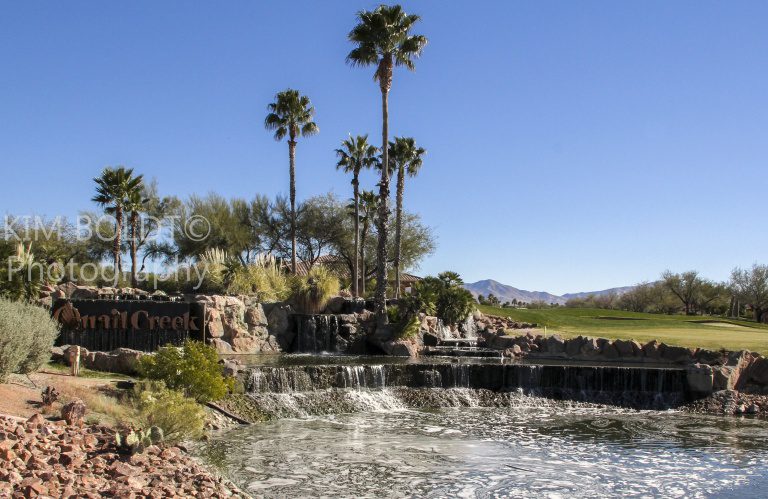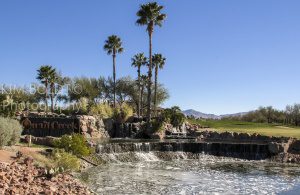 Snowbirds and residents that travel are making Quail Creek Villas hot properties. No pun intended for an Arizona lifestyle.
The Santa Rita Mountains are a dramatic backdrop for Quail Creek homeowner's. Quail Creek is 25 miles south of Tucson off I-19. The Town of Sahuarita and Green Valley are minutes away.
All Quail Creek Villas are single story townhomes that provide owners a carefree lifestyle. The Quail Creek Villas homeowner's association maintains the landscaping and home exterior. Making the "lock and leave" concept a reality.
Villa owners are charged an additional monthly HOA fees for these services. But based on your lifestyle, it may be will worth it.
Find A Villa For Sale In Quail Creek
See Quail Creek Homes For Sale
Villas are also available in the Robson Resort Community of SaddleBrooke Ranch north of Tucson.
So What's A Villa?
The term "villa" has grown to encompass many types of dwellings. Its origin comes from Roman times. A "villa" was an elegant and elaborate home owned by wealthy Romans to escape their hectic life and relax.
Yes, even the Romans had a hectic lifestyle. And as Caesar learned the hard way, sometimes fatal.
Today, the term "villa" describes a vacation or seasonal home. Villas are usually larger then either a condo or townhome.
What's The Difference
*Condos
A condominium is a form of ownership of a unit. A condo is one unit in a larger building where you own your unit. Communal areas, for example, hallways, workout facilities and pool areas are owned by the HOA.
*Townhomes
The owner of a townhome owns the inside and outside of the structure. A townhome is similiar to a freestanding home. It will have its own driveway and garage. A front, side and backyard. But usually has at least one shared wall with a neighbor.
Townhome owners are responsible for the upkeep of their home's landscape.
Both Condo and Townhome developments will have associations. The associations own and maintain common areas of the development. Pools and community facilities belong to the HOA. And paid for by dues paid to the HOA by property owners.
Owners of Quail Creek Villas have their own homeowner's association or HOA. The beauty of this is their association it installs and maintains all landscaping. Front, side and backyard.
Also, the Quail Creek Villas HOA maintains the home exterior.
Quail Creek Villas Floor Plans
Ok, so this is as close as it gets to maintenance free living. But how about the floor plans. Each floor-plan of the Quail Creek Villas offers "open concept" living. Master bedrooms are spacious. And kitchen designs offer islands with food prep area and seating.
Quail Creek Villas offer buyers a wide range of options to choose from. Owners are able to create their perfect home in this fast growing Robson Resort Community.
For a peak at one of the popular floor plans – GO HERE!
8 Things To Know BEFORE You Enter A New Home Builders Model Homes and Sales Office
It is important for you to understand
You have the right to be represented by a Realtor when buying a new construction home.
BUT your Realtor

MUST

be with you on your

FIRST

visit to the new home builder's sales office and register you!
You will

NOT PAY MORE

to have US represent you when buying a new construction home in Tucson, AZ.
If you don't have a Realtor with you on your first visit – KNOW THIS
The sales agent at the builder's sales office works for the builder,

NOT YOU!

They will ask you to "register" when you come in – or shortly after.
If you register, you are

GIVING UP YOUR RIGHT

to be represented by a Realtor at that builder's site in the future.
Chances are the builder's sales agent

WILL NOT

disclose this to you!
If you register at the builder's site, you are on your own to work through the builder's contract and all purchase decisions. Yes, the builder's sales agent will work with you through the paperwork. They will answer your questions.

BUT

with who in mind? You or the builder they work for? Will they tell you there are homes for sale with the floor plan you want that may be less than it will cost you to build it?
Considering A Home In Tucson, AZ?
Are you thinking of buying a home in the greater Tucson area? Finding the right home can be a challenging process. But we can make the process much less stressful for you.
We have been Tucson Realtors since 2002. We know Tucson and the Tucson Real Estate market. As a top Realtor duo, we invest the time to understand your home buying interests and desires. At our first meeting, we will review the current real estate market with you. Show you the market data and then walk you through the Arizona home buying process.
Why? We want you to know what to expect. And what to plan for.
Interested in new construction? We'll brief you on buying a new construction home. And what's unique about the process.
For us, you are not another real estate transaction. You are a client and, future friend. We strive to create a relationship that continues long after you move into your home. Review our profiles. Check out our backgrounds, education, and certifications.
We are here to help you "know what you need to know" to buy a home in Tucson, AZ. We provide you information on Tucson events, places to shop and restaurants. Our resources include contractors, electricians, and home services. We will also help you get deals on tile and paint to make the home you buy yours. Our professional service backgrounds mean we put you first!
Thinking about selling a home in the Tucson area?
Selling a home requires more than listing it in the Tucson MLS system. It's about marketing. Marketing through multiple online channels.
To no one's surprise, 80% of home buyers start their search on the internet. Homes must be visible on multiple internet channels. The more visible a home is, the faster it will sell.
We use multiple online marketing channels to showcase your home. We will build a stand-alone website built to show your home. Our marketing program targets key cities in the U. S. based on the season. For luxury listings, our drone service provides video of your home and neighborhood. This video along with professional photos helps the online buyer see and feel in your home.
To learn more about how we can help you sell your Tucson home, call us – 520-940-4541 – to arrange a meeting. We will visit your home and prepare a comparative market analysis. Then we will meet with you to review our analysis and our marketing program to "get your home sold!"
Conclusion
Thank you for visiting www.premiertucsonhomes.com! It's one of the top real estate websites in Tucson. Our clients say that, not us.
Our website provides information on communities and neighborhoods in the greater Tucson area. Want more? Give us a call – 520-940-4541. We are ready to answer your questions and help you get the information you are looking for.
We are a top Realtor duo in Tucson, AZ since 2002. Read our client testimonials. Give us a call. We look forward to making your home buying or selling a home an enjoyable experience for YOU!
Sign UP to receive daily HOME TRACKER UPDATES - OR - Our Monthly NEWSLETTER. And get regular updates on the Real Estate Market and events in Tucson, AZ.
Questions about the Tucson Real Estate Market or Tucson Homes for Sale? Call Us - 520 940 4541 OR complete the - CONTACT FORM - and we will get right back to you!