Tucson Homeowner Associations – Are They Friends Or Foes

FAQ's And Answers About HOA's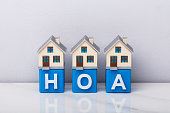 A Homeowners Associations (HOA's) can be an important part of any subdivision and community. Yet many people don't understand exactly what they are and why they exist.
A real estate developer will create a Tucson HOA to manage the community as it is being built.
The developer will manage the HOA from the beginning of the project. When the community is close to completion, the developer will turn the management of the HOA over to the homeowners.
The HOA's enforces restrictions in the CC&R's (covenants, conditions,and restrictions) and maintains the amenities of the community. It ensures consistency throughout the community.
For example, paint colors homeowners can use and what types of plants they can have.
The actions of Tucson HOA's are intended to add value to a homeowner's investment. But to some individuals they may also present potential problems.
If you are considering a home in an Tucson HOA, take the time to understand all the restrictions and limitations it has on the homeowners.
Advantages Of A Tucson HOA
One advantage of living in a community with a HOA is that it helps to maintain property values.
All Tucson HOA's have their own set of covenants, conditions,and restrictions. Referred to as the CC&R's.
For instance, guidelines for front yard plantings, exterior paint colors, and other aesthetics.
The intent of the guidelines is to make the community more attractive. Another result is to add value to the homes in community.
Studies have shown owning a home in an HOA adds 10-15 percent to the value of homes.
On balance, being in an HOA can be a great benefit to the community.
Disadvantages Of A Tucson HOA
One comment we hear from clients is that an HOA increases the cost of home ownership. It is true, the HOA's dues and fees are an added cost to a homeowner.
In many communities the HOA might select a specific service provider for everyone. For example, lawn care or garbage pickup.
While this can reduce the costs for everyone, it eliminates a homeowner's choice.
HOA's also create a uniformity among neighborhoods and homes.
That means an individual homeowner cannot "customize" the exterior of their home. The HOA will have a standard pallet for home colors to choose from. So, there are choices, but not outside the color pallet.
Additionally, many HOA's have restrictions when it comes to pets. Specifying the number and types of animals you can keep on the property.
There may also be restrictions on how you can use your home. For instance, you may not be able to run a business from your home when clients visit.
Questions About Tucson HOAs

Frequently Asked Questions we hear from out clients.

An HOA is a mandatory association made up of the homeowners in a neighborhood. If you buy into a neighborhood with an HOA, you become a member of the HOA.

It is not an option. And by being a member you agree to live by a set of rules called the covenants, conditions and restrictions, or CC&Rs.

These documents are unique to each HOA. They will include landscaping and maintenance requirements for the outside of a home.

This will include paint colors, types of plants and limitations on street parking.
HOAs also come with mandatory dues.

And if you don't pay them, the HOA can start a foreclosure action on your home (more on that later).

What powers do HOAs have?

HOAs usually have control over everything on the outside of a home. But specifics can vary.

The CC&Rs – Covenents, Conditions and Restrictions – contain the rules. CC&R's will be different for Condominiums, Townhouses and single family homes.

Condominium HOAs

A condominium is like an apartment you own. You own the interior of your property, but the HOA owns the exterior and all common areas.

Condo HOAs tend to have the most restrictive rules. They will cover everything from where you park to what color your window treatments can be. Even the holiday decorations you can display in your front windows or entryways.

The HOA will also manage the amenities. Including fitness centers, swimming pools, parking garages and storage units.

Townhouse HOAs

A townhouse is a home with one (or more) shared walls with another townhouse. They're found in urban areas where land is scarce and housing prices are high.

Townhouse HOAs provide similar features and amenities that condo HOAs does. But they're not as restrictive. Because you also own the exterior of your townhouse, you have a little more control over what you can do with it.

There may be rules on landscaping and the color your mailbox can be.

But you can usually put up Christmas lights without having to fill out two or three forms. And the HOA will manage all the community amenities.

Single-Family Home HOAs

In Tucson, HOAs set the do's and don'ts of living in the community

Single-family home subdivisions may also have an HOA. Especially if they are part of master planned communities.

Active adult and gated communities are almost certain to have an HOA.

And if you are buying a home in a "luxury home" subdivision, you will have an HOA.

HOA dues go toward maintenance of common areas, amenities and management. Dues payments can be monthly, quarterly or semi- annual.

In tucson, these costs can range from $20 to $500. And the board can vote to raise them each year to account for rising costs.

If there's an emergency the board can ask the homeowners to approve a special assessment. This will be on top of the dues.

And if you don't pay your assessments on time, the HOA can charge late fees, which get rolled into your total balance.

What happens if I don't pay my HOA fees?

Not paying HOA dues and assessments in not an option. If you don't pay the regular or special assessments, the HOA can take drastic steps to recoup its money.

An HOA can take the individual to court and get a judgment for the money owed. Then, they can us a variety of tactics including garnishing wages to retrieve the money.

If the amount owed is more than $1,200, or not made any payments in more than 12 months – foreclosure. Yes, the association can seek foreclosure and sell the home at auction.

It doesn't happen often, but it has happened.

Why are there so many HOAs?

If you have been looking for a home in Tucson, you will see most subdivision have an HOA. Not all, but a lot.

Why? Because HOAs save cities money.


Subdivisions are more than houses. They also have street lights, paved streets, retention basins and sometimes parks. Those things cost money that cities don't have — or don't want to use.

So municipalities encourage residential developers to take on those costs. To offset their investment, developers create an association. An HOA.

After all the construction, the homeowners take responsibility for future maintenance. They pay dues to the HOA that pay operating costs and fund reserves.
Conclusion
The bottom line is that a Tucson HOA will have both advantages and disadvantages for residents. The choice to have, or not have, one will be part of your home buying process. Give us a call, we will be ready to address your concerns and answer your questions about Homeowner Associations.
Thank you for visiting www.premiertucsonhomes.com! It's one of the top real estate websites in Tucson. Our clients say that, not us.
Our website provides information on communities and neighborhoods in the greater Tucson area. Want more? Give us a call – 520-940-4541. We are ready to answer your questions and help you get the information you are looking for.
We are a top Realtor duo in Tucson, AZ since 2002. Take a few minutes to read our profiles and client testimonials. Give us a call.
We look forward to making your home buying or selling a home an enjoyable experience for YOU!
Sign UP to receive daily HOME TRACKER UPDATES - OR - Our Monthly NEWSLETTER. And get regular updates on the Real Estate Market and events in Tucson, AZ.
Questions about the Tucson Real Estate Market or Tucson Homes for Sale? Call Us - 520 940 4541 OR complete the - CONTACT FORM - and we will get right back to you!