The Best Neighborhoods in Tucson

Find the Perfect Tucson Home

– For YOU!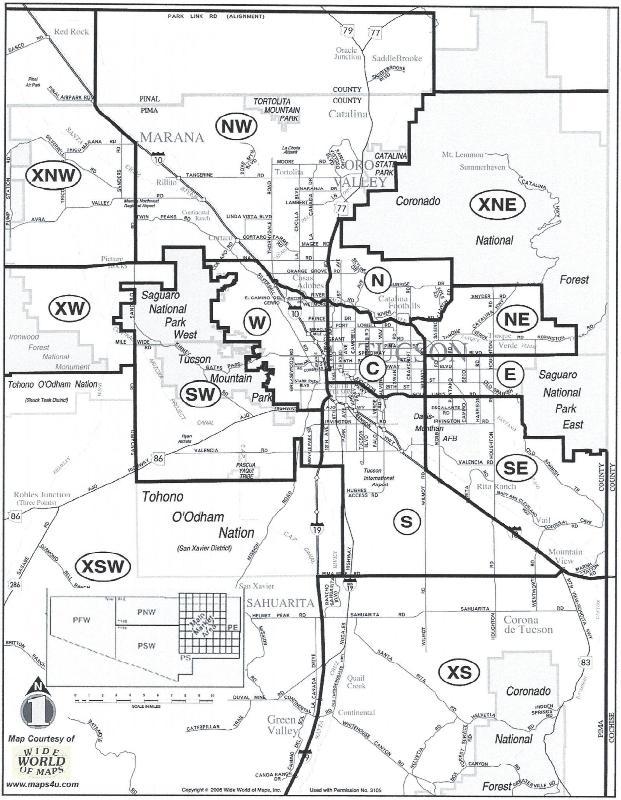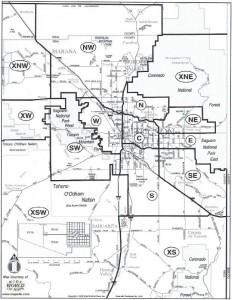 What determines the best neighborhoods in Tucson? Tucson home buyers! The best neighborhoods in Tucson are where each person decides to buy their home.
Tucson neighborhoods are also known as subdivisions. Simple right?
Well consider this, the metro Tucson area covers about 600 square miles. Yes, square miles. That's pretty big.
Also, there are over 5,700 subdivisions identified in the Tucson MLS system. Those subdivisions are grouped into 9 Tucson MLS areas.
Searching for a home in the greater metro Tucson area may seem to be an over whelming task.
But if you are looking for a home in Tucson, AZ, you have come to the right place.
Our simple to use Tucson MLS search tools make it easy search through the 100's of Tucson homes for sale.
A bit of background
Tucson is about 60 miles north of the USA's border with Mexico, and 110 miles southeast of Phoenix. The City of Tucson has a population of about 550,000 people.
Making Tucson the second largest city in Arizona. The population of the greater Tucson area of about 1 million people.
To no one's surprise, Phoenix is the largest city in Arizona and the 5th largest in the United States. It has a population of over 6 million people.
Tucson began on August 20, 1776. At that time, it was small Spanish presidio, or walled fortress. The annual La Fiesta de San Agustín celebrates Tucson founding.
But native peoples inhabited the area surrounding Tucson long before its founding. In fact, it is one of the oldest continuous inhabited areas in North America.
Hohokam Indians lived here for 4,000 years before Spanish missionaries arrived. Missionaries and solders arrived in the late 1600s.
They established two most iconic and historic structures in the region. The Presidio San Agustín del Tucson and the Mission San Xavier del Bac. Tucson, or "The Old Pueblo," was an adobe-walled Presidio in the central area. It remains Tucson's nicknames to this day.
NORTH TUCSON NEIGHBORHOODS
The North area is one of the most sought-after communities in Tucson. Within this area are the Catalina Foothills communities.
They are one of the most affluent communities in the north area of Tucson and some of the most expensive real estate.
The Catalina Foothills community is a collection of over 60 subdivisions. These "foothills" neighborhoods spread across the base of the Catalina Mountains.
Tucson's north area is served by the Catalina Foothills School District or Tucson Unified School District.
Golfers, hikers, and outdoor enthusiasts relish the unique activities the North area provides.
Two of the premier golf courses located in the Catalina Foothills are Ventana Canyon and La Paloma. Housing costs in this area can be steep, but fine shopping, restaurants, and hotels are all nearby.
Top resorts in the North Tucson Area are La Paloma and Loews Ventana Canyon.
Homes in the foothills range from modest homes to multimillion dollar luxury living.
See Homes For Sale In Tucson's North Area
$300,000 – $600,000
$600,000 – $900,000
$900,000 – $1,200,000
$1,200,000 – $1,500,000
$1,500,000 – $2,000,000
OVER $2,000,000
North Area Homes By Prominent Neighborhood
EAST TUCSON NEIGHBORHOODS
Growth of Tucson in the early 1900's expanded to the east. Land was available and, even better, it was open and flat.
Real estate development continued to move east as soldiers returned from WW II and settled down.
Today, the area east of Tucson remains a popular location for developers. Although Saguaro National Park – East, Davis Monthan AFB occupy a large area. The Rincon Mountains create a natural border for Tucson's East Area.
As in other areas of Tucson, home builders use adobe brick or slump block to build homes into the 1980's. The 1990's saw frame/stucco construction become popular.
Most homes in Tucson's East area will be single family homes. Some Townhouses are also scattered throughout the area.
Because land costs were low, many homes have large lots and horse properties are common.
The east Tucson neighborhoods are served by the Tucson Unified School District.
See Homes For Sale In Tucson's East Area
$250,000 – $400,000
Over $400,000
East Area Homes By Prominent Neighborhood
NORTHEAST TUCSON NEIGHBORHOODS
If you are looking for a throwback to the "old west" the Northeast area on Tucson is for you.
In the mid 1800's, this part of Tucson AZ was ranch land. Cattle grazed the land and ranchers lived a quiet life disconnected from the city.
The area has maintained it "rural" feel even as real estate development occurred. Many homes have lots from 2 to 5+ acres and horse properties are common.
Even today, the Tanque Verde Guest Ranch provides visitors a glimpse of the early ranch life. It is one of 10 "dude ranches" operating in in the metro Tucson.
The northeast area of Tucson grew in the post war era. Slump block and adobe brick home construction was the norm. Since the 1900's, the area has become popular for large custom homes. Santa Fe, Mediterrain and Southwest styles being most prominent.
The Forty Niner Country Club is in northeast Tucson. It is a vintage course design tall trees and water.
Single family homes are the norm, but townhouses are available in some neighborhoods. Tucson Unified School District servers the Northeast area.
See Homes For Sale In Tucson's Northeast Area
Homes Without Pools

$200,000 – $400,000
$400,000 – $600,000
$600,000 – $1 Million
Over $1 Million

Homes With Pools

$200,000 – $400,000
$400,000 – $600,000
$600,000 – $1 Million
Over $1 Million
Northeast Area Homes By Prominent Neighborhood
NORTHWEST TUCSON NEIGHBORHOODS
Northwest Tucson is a large area that includes the towns of Oro Valley and Marana.
Oro Valley became a town in 1974. Marana followed in 1977.
Oro Valley is on the northeaster boundary of the Northwest area. Marana is on the northwestern boundary. The two towns are about 12 miles apart and families are served by two different school districts. Marana Unified School District serves Marana families. Oro Valley families are served by the Amphitheater School District.
Ranch Land
Like many areas of Tucson, the Northwest was ranch land. In the late 1800's, George Pusch and John Zellweger bought land in what is now Oro Valley.
Water was abundant and steam engines were available. Pusch and Zellweger added a steam engine to their water well pump.
Cattle ranchers in the area brought their herds to the well for water. The ranch later became known as – Steam Pump Ranch.
The Town of Oro Valley acquired the 16-acre property and ranch house in 2008. After rehabbing the facilities, the property is open to public access. It hosts a weekly farmers market every Saturday throughout the year.
Rural vs Urban
Between Oro Valley and Marana sits Dove Mountain. Dove Mountain is in the Town of Marana. But it has labeled itself as a resort destination since the Ritz Carlton opened in 2009.
Both Oro Valley and Marana have grown since the 1980's. Master planned commodities dominate the development.
Marana is a more rural while Oro Valley more urban due to the size of each town. Oro Valley covers about 40 square miles and Marana roughly 121 square miles. Marana has lots of real estate for future development while Oro Valley is land locked.
Both communities have about 50,000 residents. Also, there are seven 55+ communities in the Northwest Tucson area.
See Homes For Sale In Northwest Tucson Area
Homes Without Pools
$

200,000 – $400,000




$400,000 – $600,000




$600,000 – $800,000




$800,000 – $1,200,000




$1,200,000 – $2,000,000




Over $2 Million

Homes With Pools


$200,000 – $400,000




$400,000 – $600,000




$600,000 – $800,000




$800,000 – $1,200,000




$1,200,000 – $2,00,000




OVER $2 Million
Northwest Homes By Prominent Neighborhood
CENTRAL TUCSON NEIGHBORHOODS
Tucson began as a Spanish military for in 1775. Named the Presidio San Agustin del Tucson.
The Gadsden Purchase in 1867 brought Tucson into the United States. That was also the year Tucson became the Territorial Capitol. In 1877 the Territorial Capital moved to Prescott and finally moved to Phoenix in 1889.
Arizona became a state in 1912. The last of the 48 continental states. But the history goes back much further.
As with many western cities of the time, railroads and automobiles create change. The railroad made it to Tucson in 1880. Its arrival ment people, lots of people, would have access that trigger growth.
Automobiles ended the horse and buggy lifestyle of the small town.
Then, in the 1980's, came the biggest stimulus for growth in Tucson. Air conditioning!
A/C replaced evaporation coolers on many houses. With that, year around living in the southwest desert was a reality.
These three events also made the University of Arizona accessible to more people. And more people became familiar with Tucson and wanted to live here.
Many air men had trained in the Tucson area and post war decided to live here after leaving the service. Many also attended the U of A under the GI Bill.
There are lots of unique Tucson homes found throughout the city. Many built with Adobe brick, the building material of choice for years. Then red brick became a standard building material. Today, as one would expect, frame/stucco is the norm.
Single family homes are common in the central Tucson area. But townhouses and condos are available throughout the area.
Central area families are served by the Tucson Unified School District.
See Homes For Sale In Central Tucson
$200,000 – $400,000
$400,000 – $600,000
Over $600,000
Central Tucson Homes By Prominent Neighborhood
SOUTHEAST TUCSON NEIGHBORHOODS
The Southeast is a rural area with less real estate development than other areas. Although development is taking place, it is at a slower pace.
In large part due to its access to amenities such as shopping, restaurants and activities. Everything is a bit of a drive.
In some parts of the area, manufactured homes on an acre or more are quite common. Horse properties are also found in many areas in the Southeast.
Since the early 2000's, home builders found the land affordable for development. The Corona De Tucson area is a great place to find homes in Tucson for sale.
The Vail School District serves families in the Southeast area of Tucson.
See Homes For Sale In Southeast Tucson
Southeast Homes By Prominent Neighborhood
WEST TUCSON NEIGHBORHOODS
There is evidence that American Indians lived in this area near Tucson for at least 12,000 years.
In fact, prehistoric rock art appears in many west side locations.
The west side developed slower due to the Santa Cruz River and the Tucson Mountains. These natural barriers restricted land use from real estate development.
As with other areas of Tucson, post war growth saw significant development in the area. The population growth of the 1990s created more communities in the area.
But most west side homes have large parcels of land often 1 acre or more. Large parcels also accommodate horse properties.
Tucson's west area provides a more rural feeling with a lot of open desert.
As you travel west from downtown Tucson, the west area hillier. Lots are bigger and there is lots of open land.
The big feature of the west area area the Tucson Mountains. From this vantage point homeowners have views of the stunning Catalina Mountains.
Mountain views are the backdrop for Tucson's City lights each night.
The architecture in the area includes Santa Fe, Southwestern and contemporary homes.
West Tucson neighborhoods are served by either the Tucson Unified School District or the Marana School District.
See Homes For Sale In Tucson's West Area
$200,000 – $400,000
$400,000 – $600,000
Over $600,000
West Homes By Prominent Neighborhood
SOUTHWEST TUCSON NEIGHBORHOODS
Much of the Southwest Tucson area is rural and driving to shopping and activities is normal way of life.
Starr Valley is one of the newer neighborhoods in the area. Residents have a 20-minute drive to I-19 and downtown will be around 30 minutes.
Homes in "UN-Subdivided" areas are available and more real estate and larger lots. Horses are a familiar site along with other farm animals.
Many of these homes will have water wells and LP gas.
The area offers lots of recreation options. The west area is home to Tucson Mountain Park and the Arizona Sonoran Desert Museum.
Not to mention the Saguaro National Park West.
Homes vary from newer-built frame stucco homes to manufactured homes on large parcels.
The Tucson Unified School District serves the Southwest Tucson area.
See Homes For Sale In Tucson's Southwest Area
$150,000 – $200,000
$200,000 – $500,000
Over $500,000
Southwest Homes By Prominent Neighborhood
GREEN VALLEY NEIGHBORHOODS – SOUTH OF TUCSON
Green Valley Arizona is a 55+ community. Yes, the whole community! It is about 30 minutes South of Tucson on the I-19 Freeway.
Green Valley provides excellent retirement facilities and activities. Many residents are active golfers and golf courses are available throughout the community.
An outstanding feature of the community is the Green Valley Recreation, Inc. It provides the social and leisure needs of the community.
GVR operations include a Member Service Center and 13 recreation centers. There are over 13,000 households and an estimated 27,000 individuals that are members of the GVR.
The Robson Resort Community of Quail Creek is east of Green Valley AZ.
Tubac is a popular artisan community for shopping and dining. It is 10 to 20 minutes away depending on your specific location.
See Homes For Sale In The Green Valley Area
$200,000 – $250,000
Over $250,000
Green Valley Homes By Prominent Neighborhood
Conclusion
Thank you for visiting www.premiertucsonhomes.com! It's one of the top real estate websites in Tucson. Our clients tell us that.
Our website provides information on communities and neighborhoods in the greater Tucson area. Want more? Give us a call – 520-940-4541. We are ready to answer your questions and help you get the information you are looking for.
We are a top Realtor team in Tucson, AZ since 2002. Take a minutes to read our profiles and client testimonials. Maybe we are the Tucson Realtors you have been looking for.
We look forward to making your home buying or selling experience enjoyable YOU!
Sign UP to receive daily HOME TRACKER UPDATES - OR - Our Monthly NEWSLETTER. And get regular updates on the Real Estate Market and events in Tucson, AZ.
Questions about the Tucson Real Estate Market or Tucson Homes for Sale? Call Us - 520 940 4541 OR complete the - CONTACT FORM - and we will get right back to you!