3 Robson Communities In Tucson, AZ
Find Homes In SaddleBrooke, SaddleBrooke Ranch And Quail Creek

Robson Communities in Southern Arizona
Considering an Arizona retirement community? Then put Robson Communities in Tucson, Arizona on your list to see.
Robson's 3 Resort Communities in Tucson give you lots of choices in homes and lifestyles. Each of Tucson's three Robson Resort Communities is unique.
You'll find homes that blend gorgeous settings and limitless activities. Robson homes may be modest or give you a luxury lifestyle. Each Tucson location is different. But many of the model homes are the same. But they will have different names and prices on the Robson Community you choose.
There are homes to suit your lifestyle and dreams in each location. The desert vistas in Tucson, Arizona make any of these active adult communities appealing. Homes sites bring the outdoors in and the indoors out. From clubhouses, aquatic centers and creative arts center and recreation are nearby. Tennis and championship golf courses are in each Robson community.
They don't all look alike. So, if you have questions about any of the Robson Communities in Tucson, AZ – give us a call. 520-940-4541. OR, submit our CONTACT form and we will get right back to you.
SaddleBrooke In Northwest Tucson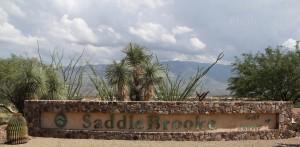 SaddleBrooke is one of the Robson communities in Northwest Tucson. It offers a wide variety of things to do and people to meet.
State-of-the-art facilities include Desert View Sports Club & Performing Arts Theater, Mountain View Country Club, and great dining options at three community restaurants.
Find A SaddleBrooke Home Floor Plan To Suit Your Lifestyle
The Preserve at SaddleBrooke is a community within community. SaddleBrooke to be specific. Residents in the Preserve at SaddleBrooke have there own amenities. The Preserve Golf Club, Preserve Restaurant and pool. Tennis and pickleball courts are also available.
Additionally, Preserve residents have access to all the amenities of the SaddleBrooke community.
The Preserve At SaddleBrooke offers residents a unique blend of exclusive luxury living in one-of-a-kind location. Home owners start each day with the Catalina Mountain as a backdrop for the their activities. This community offers a quiet and casual lifestyle at the top of the rolling foothills overlooking SaddleBrooke and the valley beyond.
As soon as you drive through the understated entrance, one becomes aware of the tranquil and quiet surroundings for the area. The setting may mask the active lifestyle that awaits.
See All Home For Sale In The Preserve At SaddleBrooke
SaddleBrooke Ranch In Oracle, AZ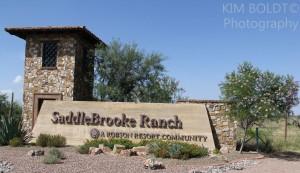 The La Hacienda Clubhouse as the centerpiece of SaddleBrooke Ranch. It is another one of the Robson communities in Northwest Tucson. It is a world-class indoor and outdoor facility. There is an outdoor pool and tennis courts along with a fitness center.
Find A Home In SaddleBrooke Ranch
Pick A SaddleBrooke Ranch Home Floor Plan To Suit Your Lifestyle
In 2018 a new 30,000+ sq. ft. club house was opened. The facility provides a restaurant, micro brewery, meeting rooms and outdoor patio.
In early 2019 a new Arts and Technology center will be opened.
Quail Creek In Green Valley, AZ


Quail Creek is one of the Robson communities in Green Valley. It boasts the Madera Clubhouse. (The Artistic community in Tubac, Az is nearby) It has a ballroom, library, billiards room and the Anza Athletic Club.
Anza offers everything from aquatic sports to aerobic workouts. Quail Creek Golf Club is a popular course for golfers of all skill levels.
Find A Home In Quail Creek Near Green Valley AZ
Pick A Quail Creek Floor Plan For Your Lifestyle
8 Things To Know BEFORE You Enter The New Home Builders Sales Office And Model Homes
It is important for you to understand
You have the right to be represented by a Realtor when buying a new construction home.
BUT your Realtor

MUST

be with you on your

FIRST

visit to the new home builder's sales office and register you!
You will not pay more to have US represent you when buying a new construction home in Tucson, AZ.
If you don't have a Realtor with you on your first visit – KNOW THIS
The sales agent at the builder's sales office works for the builder,

NOT YOU!

They will ask you to "register" when you come in – or shortly after.
If you register, you are

GIVING UP YOUR RIGHT

to be represented by a Realtor at that builder's site in the future.
Chances are the builder's sales agent

WILL NOT

disclose this to you!
If you register at the builder's site, you are on your own to work through the builder's contract and all purchase-related decisions. Yes, the builder's sales agent will help you with the paperwork. They will answer your questions.

BUT

with who in mind? You or the builder they work for? Will they tell you there are homes listed for sale with the floor plan you want at less than it will cost you to build it?
Conclusion
Thank you for visiting www.premiertucsonhomes.com! It's one of the top real estate websites in Tucson. Our clients say that, not us.
Our website provides information on communities and neighborhoods in the greater Tucson area. Want more? Give us a call – 520-940-4541. We are ready to answer your questions and help you get the information you are looking for.
We are a top Realtor team in Tucson, AZ. Read our client testimonials. Give us a call. We look forward to making your home buying or selling a home an enjoyable experience for YOU!
If you are considering an active retirement lifestyle, then one of the Robson communities in Tucson may be for you. We can help.
Sign UP to receive daily HOME TRACKER UPDATES - OR - Our Monthly NEWSLETTER. And get regular updates on the Real Estate Market and events in Tucson, AZ.
Questions about the Tucson Real Estate Market or Tucson Homes for Sale? Call Us - 520 940 4541 OR complete the - CONTACT FORM - and we will get right back to you!