One Of These SaddleBrooke Ranch Home Floor Plans May Be For You
There Are 10 Home Floor Plans To Choose From
SaddleBrooke Ranch Home Floor Plans – See Them Here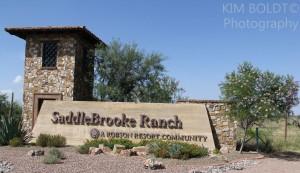 Arizona has forever appealed to pioneers searching for new and exciting horizons. The Sonora desert area where SaddleBrooke Ranch is located provides views that stretch on forever. The open desert area creates a sense of freedom and opportunities to achieve new heights.
Find Tucson Homes For Sale At SaddleBrooke Ranch
SaddleBrooke Ranch is the newest Robson Resort Community in Tucson AZ. It is located about 20 miles north of Tucson AZ. SaddleBrooke Ranch is about 7 miles north of Robson's first Tucson development of SaddleBrooke.
The Features
This new Robson Community is planned to have over 6,500 homes and a wide array of SaddleBrooke Ranch home floor plans. SaddleBrooke Ranch provides owners an opportunity to get in on the ground floor of this new Robson Resort Community.
As you drive through the entry gate, the tranquility and quiet surroundings are evident. The amenities of SaddleBrooke Ranch include the beautiful La Hacienda Club. This facility is the focal point of the community. It features outdoor and indoor pools, fitness center, tennis complex and sports courts, a spa, barber shop, learning center & art room, bistro & lounge and more.
Golf is available at a SaddleBrooke Ranch Golf Club. The course is relatively easy to play, but you need to hit is straight and avoid the washes that cross the fairways to score well.
With so many SaddleBrooke Ranch home floor plans make it easy to create your own kind of lifestyle. Here you don't have to settle for anything, except what you want to do today.
There are 10 SaddleBrooke Ranch Home floor plans to select from. All give the buyer an opportunity to choose floor plan options to meet their unique needs.
8 Things To Know BEFORE You Enter The New Home Builders Model Homes and Sales Office
It is important for you to understand
You have the right to be represented by a Realtor when buying a new construction home.
BUT your Realtor

MUST

be with you on your

FIRST

visit to the new home builder's sales office and register you!
You will not pay more to have US represent you when buying a new construction home in Tucson, AZ.
If you don't have a Realtor with you on your first visit – KNOW THIS
The sales agent at the builder's sales office works for the builder,

NOT YOU!

They will ask you to "register" when you come in – or shortly after.
If you register, you are

GIVING UP YOUR RIGHT

to be represented by a Realtor at that builder's site in the future.
Chances are the builder's sales agent

WILL NOT

disclose this to you!
If you register at the builder's site, you are on your own to work through the builder's contract and all purchase decisions. Yes, the builder's sales agent will work with you through the paperwork. They will answer your questions.

BUT

with who in mind? You or the builder they work for? Will they tell you there are homes for sale with the floor plan you want that may be less than it will cost you to build it?
At this time, SaddleBrooke Ranch residents have full access to the facilities and facilities at nearby SaddleBrooke.
Conclusion
Thank you for visiting www.premiertucsonhomes.com! It's one of the top real estate websites in Tucson. Our clients say that, not us.
Our website provides information on communities and neighborhoods in the greater Tucson area. Want more? Give us a call – 520-940-4541. We are ready to answer your questions and help you get the information you are looking for.
We are a top Realtor team in Tucson, AZ. Read our client testimonials. Give us a call. We look forward to making your home buying or selling a home an enjoyable experience for YOU!
If you are considering a new home in SaddleBrooke Ranch, SaddleBrooke, Quail Creek or any other location in the greater Tucson area, we can help.
Sign UP to receive daily HOME TRACKER UPDATES - OR - Our Monthly NEWSLETTER. And get regular updates on the Real Estate Market and events in Tucson, AZ.
Questions about the Tucson Real Estate Market or Tucson Homes for Sale? Call Us - 520 940 4541 OR complete the - CONTACT FORM - and we will get right back to you!