ABR – "Accredited Buyer Representative"

Tucson Real Estate Agents With An ABR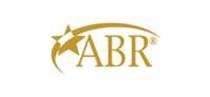 There are only a few Tucson AZ Real Estate agents (just over 200 out of about 3,000 Tucson Realtors) that have the Accredited Buyer Representative Designation.
What does the designation mean and why should a Tucson Home Buyer select one of the Tucson AZ Real Estate agents with the ABR?
Reason ONE – there are over 1 million licensed Realtors in the United State, HOWEVER, less than 7,000 hold the ABR Certification!
Attaining the ABR designation requires a real estate agent must complete extensive classroom training. The ABR program covers the buyer agency practices and procedures in detail. In addition to the class room, each ABR must pass a written examination and submit evidence of practical experience as a BUYERS representative.
Want to select one of the Tucson AZ Real Estate agents with the ABR Designation – Kim is a Top Tucson Realtor with an ABR.
An ABR should be one of your criteria in selecting among Tucson AZ Real Estate agents. It makes a difference when you understand that NOT all Tucson AZ Real Estate Agents are alike.
So consider this –
Did you know that to be licensed, Tucson Realtors only needs to:
Be 18 years old
Complete a 90-hour licensing course
Pass a real estate school and State examination
Anything missing??? How about EXPERIENCE!
Is 20 years in real estate really "experience" OR just 1 year of experience 20 times?
Would solid business expertise AND real estate experience as one of the top Tucson Realtors be more important to you, then read on –
We bring over 60 combined years of experience as Business Services Professionals AND 20 years as Tucson Realtors to each of our clients. Want to know more?
Conclusion
Thank you for visiting www.premiertucsonhomes.com! It's one of the top real estate websites in Tucson. Our clients tell us that.
Our website provides information on communities and neighborhoods in the greater Tucson area. Want more? Give us a call – 520-940-4541. We are ready to answer your questions and help you get the information you are looking for.
We are a top Realtor team in Tucson, AZ since 2002. Take 3 minutes to read our profiles and client testimonials. Maybe we are the Tucson Realtors you have been looking for.
We look forward to making your home buying or selling experience enjoyable YOU!
Sign UP to receive daily HOME TRACKER UPDATES - OR - Our Monthly NEWSLETTER. And get regular updates on the Real Estate Market and events in Tucson, AZ.
Questions about the Tucson Real Estate Market or Tucson Homes for Sale? Call Us - 520 940 4541 OR complete the - CONTACT FORM - and we will get right back to you!