The Tucson Rodeo Parade In The Spirit Of The Old West
Make Time To See This Annual Tucson AZ In February
Tucson Rodeo Parade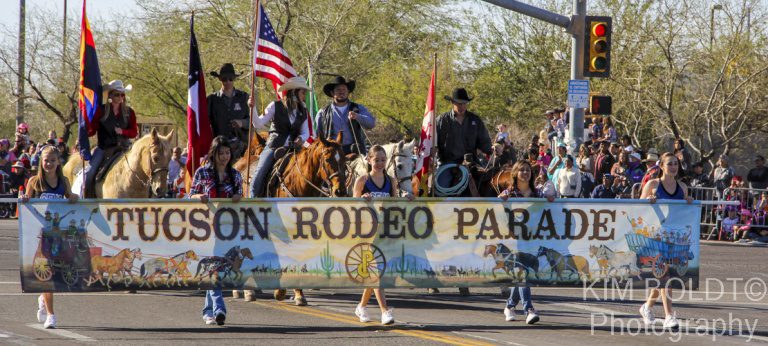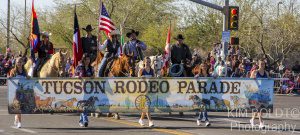 What so special about the Tucson Rodeo Parade? The answer is likely to be "not much" if you are from the east coast, midwest or west coast. But if you are from southern Arizona, its part of the fabric of who you are.
The first Tucson Rodeo and Rodeo Parade took place on February 21, 1925. That's over 90 years ago. And it is still going strong.
The 1925 parade was small compared to today. But none the less, it was an extraordinary event.
Tucson Rodeo Parade History
Now here is an interesting bit of the history. The parade was lead by Major Nuestatter. Tucson's veteran Parade Leader. Veteran Parade Leader? Not sure if that job is still open today. But he must have been very good.
Following Major Nuestatter was the 25th Infantry Band from Nogales. Then a platoon of Reserve Officers. After them polo players, cowboys and cowgirls, buggies, wagons, and Indians. Bringing up the rear was the 10th U.S. Cavalry from Ft. Hoachuca.
For the 34,000 people living in Tucson, AZ in 1925 the Tucson Rodeo and Rodeo Parade was not a big event. In fact, many wondered why it was necessary. Why? It was considered pretentious.
Now look back for a moment. In 1925, most of Tucson's streets were dirt. Stop signs did not exist. Entertainment was from the radio and phonograph. Church socials and musicals were popular activities of the time.
Why was a rodeo or parade necessary? Tucson was surrounded by rodeos every day. Most ranches and private schools had rodeos. But even though many people considered the event a waste of time it was a huge success.
Tucson Rodeo Parade Today
The Tucson Rodeo Parade is a beloved tradition in Tucson, AZ. And remains one of the prominent displays of the Old West. Area schools are closed on Parade Day along with some local businesses.
Over 200 non-motorized floats are in the rodeo parade each year. And over 200,000 fans watch the western-themed floats, buggies, and historic horse-drawn coaches along the parade route.
Rodeo Parade Route
The Parade begins at 9 am. It starts on Ajo Highway 1/2 mile east of Park Ave. Goes east to Park Avenue, then south on Park to Irvington Rd. Proceeds west on Irvington to Sixth Avenue and turns north on Sixth Avenue. Then goes to the North end of the Tucson Rodeo Grounds.
Like Horse Races?

Winter visitors and Tucson residents should take some time to see this annual event. You might even want to spend an afternoon at the Tucson Rodeo. Another bit of Tucson history during the February/March period is at the Rillito Race Park. Quarter horse racing and people watching at its finest. Did you know the photo finish was started at the Rillito Race Park?
And should you find Tucson and the majestic mountains we live in a place you may want to call home, we can help.
Searching for a New Home?
Are you thinking of buying a home in the greater Tucson area? Finding the right home can be a challenging process. But we can make the process much less stressful for you.
With over 15 years of experience in the Tucson real estate market, we know Tucson. As a top Realtor team, we invest the time to understand your home buying interests and desires. At our first meeting, we will review the current real estate market with you. Show you the market data and then walk you through the Arizona home buying process.
Why? We want you to know what to expect. And what to plan for.
Interested in new construction? We'll brief you on buying a new construction home. And what's unique about the process.
You Are NOT Just Another Real Estate Transaction
For us, you are not another real estate transaction. You are a client and future friend. We strive to create a relationship that continues long after you move into your home. Review our profiles. Check out our backgrounds, education, and certifications.
We are here to help you "know what you need to know" to buy a home in Tucson, AZ. We provide you information on Tucson events, places to shop and restaurants. Our resources include contractors, electricians, and home services. Our professional service backgrounds mean we put you first!
Conclusion
Thank you for visiting www.premiertucsonhomes.com! It's one of the top real estate websites in Tucson. Our clients say that, not us.
Our website provides information on communities and neighborhoods in the greater Tucson area. Want more? Give us a call – 520-940-4541. We are ready to answer your questions and help you get the information you are looking for.
We are a top Realtor duo in Tucson, AZ since 2002. Read our client testimonials. Give us a call. We look forward to making your home buying or selling a home an enjoyable experience for YOU!
Sign UP to receive daily HOME TRACKER UPDATES - OR - Our Monthly NEWSLETTER. And get regular updates on the Real Estate Market and events in Tucson, AZ.
Questions about the Tucson Real Estate Market or Tucson Homes for Sale? Call Us - 520 940 4541 OR complete the - CONTACT FORM - and we will get right back to you!