Finding The Best Places To Live In Arizona
Arizona Has Lots Of Lifestyle Choices
What Are The Best Places To Live In Arizona?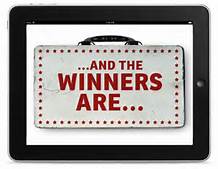 The answer to this question depends on what a person is trying to do and whether you are working or retired?
If you are working and your employer is transferring you to an Arizona location, you will likely have fewer choices on where you will live.
On the other hand, if you want a great place to live and searching for a job the larger Arizona cities are a good choice.
If you are retired or retiring soon, you will have a wide range of options based on your preferences for weather, activities, lifestyle and retirement income.
Another important consideration is whether or not you are planning to live in Arizona year around or be a "snow bird".
After the basics are determined, additional considerations will help you determine the best places to live in Arizona – for YOU!
Do you want to be close to lots of cultural things, sports, shopping, etc.?
Do you want cooler weather or hotter?
Are you outdoorsy and want to do things year round?
What sports do you like? Golf, Tennis, Swimming, Hiking, etc.
Can you deal with hot weather part of the year?
Want to be near a college sports and a major university?
It is worth noting that Arizona has seven ecological zones within its boundaries. That means living in Arizona gives a person an endless range of topography and climate. From higher elevations with colder temperatures to desert locations with hotter temperatures. And yes, there are many of the middle of the road locations with some elevation and more moderated temperatures.
To answer the question "where are the best places to live in Arizona", it is helpful to understand that Arizona has four major regions that are very different.
The Best Places To Live In Arizona – North
North region is usually identified as the area near Flagstaff and includes Sedona, Payton and Prescott Valley. Flagstaff is at a elevation of 6,900 feet. The other cities are slightly lower with elevations ranging from 4,400 to 5,000 feet.
That provides mild temperatures in the summer and cold temps in the winter. Lots of people go skiing in Flagstaff in the winter. This area might be one of the best places to live in Arizona, if you enjoy a more rustic lifestyle and winter seasons. Hiking, horse riding and skiing are popular in this area.
The Best Places To Live In Arizona – Central
Central region around Phoenix is a large metropolitan area. Phoenix's population is around 1.4 million and the metropolitan area has over 4.2 million. Phoenix offers all the conveniences and hassle of any large metro area.
At an elevation of the Phoenix area ranges from about 900 to 1,200 feet. Lower elevations translate into warmer temperatures throughout the year. Also, the summer temps tend to be higher due to the size of the city and the related buildings, streets and developed areas.
For those interested in being close to "every thing", Phoenix may be the place. However, there are trade offs. The biggest being traffic and costs.
Arizona State University is located in Phoenix as are professional football, baseball, basketball and hockey teams.
The Best Places To Live In Arizona – Southern
Southern region around Tucson is Arizona second largest metropolitan area with about 1 million people. Tucson is at a elevation of around 2,700 feet and range up to 3,400 feet for some neighborhoods.
Temperatures are cooler than Phoenix throughout the year. Snow can happen in the winter, but it is rare and usually melted by mid morning should it occur.
Tucson offers many large city conveniences without the hassles and traffic. Please note that there is only one free way through Tucson. Although most travel is on surface streets, traffic moves well.
Tucson offers a relaxed and casual lifestyle built on active outdoor lifestyles. The University of Arizona is located in Tucson and has attained national recognition in basketball, football and baseball.
The Best Places To Live In Arizona – West
West region which runs along the Arizona/California boarder. This includes the cities of Yuma and Lake Havasu. Yuma is at an elevation of just over 100 feet. Lake Havasu to the north is at 800 feet.
Being on the western border of the state and at lower elevations means these locations are warm to hot throughout the year. Both cities have population under 100,000 and travel to major cities by car will take hours. If you want hotter days and warmer nights Yuma AZ may be the best place to live in Arizona – for you.
The Best Places To Live In Arizona – A few other thoughts
The cost of living in Arizona is going to vary greatly depending on the area and city you choose. Obviously the larger markets will be much more expensive than those that are smaller. Exceptions to this will include Sedona and Prescott.
Also, take note when moving. Summer is the off-season. Moving to Arizona, especially Phoenix, Tucson and their respective surrounding areas, during the summer can considerably reduce your moving costs because it is the off-season. Winter is more expensive, primarily due to an influx of seasonal residents, making it more difficult to book moving trucks and companies.
Considering A Home In Tucson, AZ?
Are you thinking of buying a home in the greater Tucson area? Finding the right home can be a challenging process. But we can make the process much less stressful for you.
We have been Tucson Realtors since 2002. We know Tucson and the Tucson Real Estate market. As a top Realtor duo, we invest the time to understand your home buying interests and desires.
At our first meeting, we will review the current real estate market with you. Show you the market data and then walk you through the Arizona home buying process.
Why? We want you to know what to expect. And what to plan for.
Interested in new construction? We'll brief you on buying a new construction home. And what's unique about the process.
For us, you are not another real estate transaction. You are a client and, future friend. We strive to create a relationship that continues long after you move into your home. Review our profiles. Check out our backgrounds, education, and certifications.
We are here to help you "know what you need to know" to buy a home in Tucson, AZ. We provide you information on Tucson events, places to shop and restaurants. Our resources include contractors, electricians, and home services.
But most important, our professional service backgrounds mean we put you first!
Conclusion
So what is the best place to live in Arizona? Well, we think it is Tucson or one of the surrounding cities and subdivisions. Why? We live there. Before we moved, we reviewed five cities in the southwest and concluded Tucson was the best place to live in Arizona – for us.
Thank you for visiting www.premiertucsonhomes.com! It's one of the top real estate websites in Tucson. Our clients tell us that.
Our website provides information on communities and neighborhoods in the greater Tucson area. Want more? Give us a call – 520-940-4541. We are ready to answer your questions and help you get the information you are looking for.
We are a top Realtor duo in Tucson, AZ since 2002. Read our client testimonials. Give us a call. We look forward to making your home buying or selling experience enjoyable YOU!
Sign UP to receive daily HOME TRACKER UPDATES - OR - Our Monthly NEWSLETTER. And get regular updates on the Real Estate Market and events in Tucson, AZ.
Questions about the Tucson Real Estate Market or Tucson Homes for Sale? Call Us - 520 940 4541 OR complete the - CONTACT FORM - and we will get right back to you!