No Big Surprise – Natural Disasters Reduce Home Values
[quickshare]
Evidence Shows Home Values Increase Less In Areas With Natural Disasters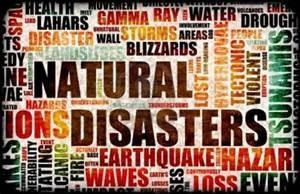 Bloomberg News makes the case home values decline in areas with natural disasters. The study by Christopher Flavelle and Allison McCartney hit the press on June 18, 2018.
Attom Data Solutions compiled data on average home prices between 2007 and 2017. Home prices in low natural disaster risk areas rose faster than homes in high risk areas.
Natural disaster included in the study were floods, hurricanes and wildfires. Now lets be clear, 2007 was the year home prices peaked in most U.S. cities. In many locations, home prices have not yet recovered to those peaks.
So market conditions in high risk areas for natural disaster may be a factor. But the data shows, home prices in high risk areas for natural disaster increase less.
Now here is some good news. Arizona has a low risk for natural disasters. Low but not zero when it comes to wildfires. They occur every year. But in the more remote areas of northern Arizona. And there are other pros and cons about living in Ariozna, natural disasters should not be one of them.
Average Home Value Appreciation In Natural Disaster Areas – Flood Risk
Attom Data looked at the annual change in home prices and sales across 3,397 cities around the country. The cities were then categorized into five groups. Each group based on the exposure to various types of natural disasters.
What they found suggests the threat of natural disasters have an effect on homes values. On average, home prices for all cities increased 7.3 percent between 2007 and 2017.
That figure masks deep drops in high risk areas. While the risk of a natural disaster in not the only factor for home buyers, it is a factor.
But there is "evidence real estate consumers are responding to natural disaster risk". Quoted Daren Blomquist, Attom Data's senior vice president.
Average Home Value Appreciation In Natural Disaster Areas – Hurricane Risk
The relationship between natural disasters and home values isn't a straight line. The data suggests it is erratic.
That's because home buyers weigh the risk of a natural disaster against an amenity they want. For example, living in a coastal area or near a forest.
Lifestyle often trumps natural disaster in the end. But it appears home buyers are starting to have a greater awareness of the risks.
So states Carolyn Kousky at Wharton.
Kousky said. "The tricky part is that some of the riskiest areas are also such high amenities."
For example, Key Biscayne, Florida. Home values in Key Biscayne were 19 percent higher in 2017 than 2007. Despite the island's flood risk.
Another area is Aromas, California. Home values increased 43 percent over the 10 year period from 2007 to 2017. Although the area offers natural beauty, it also has a very high wildfire risk.
Is the value worth the danger? It appears so. But the data suggest those areas are becoming the exception.
But in California, another factor may offset the risk. Location.
Aromas is less than an hour from San Jose, Cupertino and Sunnyvale. The heart of silicon valley.
Average Home Value Appreciation In Natural Disaster Areas – Wildfire Risk
Another string of disasters might speed the process. Jesse Keenan, who teaches at Harvard University. His focuses is on the effect of natural disasters and climate change on the housing market.
Keenan said that connection is becoming stronger. More and more Americans live through storms, floods or wildfires. "People have actually observed these phenomena," Keenan said. "There's been a lot of recent experience."
Asaf Bernstein, is a professor at the University of Colorado at Boulder. He has studied the drop in home prices associated with sea-level rise. He recently said it's not surprising that climate risk effects home values. "It's not a question of if," Bernstein said. "It's a question of when."
Considering A Home In Tucson, AZ?
Are you thinking of buying a home in the greater Tucson area? Finding the right home can be a challenging process. But we can make the process much less stressful for you.
We have been Tucson Realtors since 2002. We know Tucson and the Tucson Real Estate market. As a top Realtor duo, we invest the time to understand your home buying interests and desires. At our first meeting, we will review the current real estate market with you. Show you the market data and then walk you through the Arizona home buying process.
Why? We want you to know what to expect. And what to plan for.
Interested in new construction? We'll brief you on buying a new construction home. And what's unique about the process.
For us, you are not another real estate transaction. You are a client and, future friend. We strive to create a relationship that continues long after you move into your home. Review our profiles. Check out our backgrounds, education, and certifications.
We are here to help you "know what you need to know" to buy a home in Tucson, AZ. We provide you information on Tucson events, places to shop and restaurants. Our resources include contractors, electricians, and home services. We will also help you get deals on tile and paint to make the home you buy yours. Our professional service backgrounds mean we put you first!
Thinking about selling a home in the Tucson area?
Selling a home requires more than listing it in the Tucson MLS system. It's about marketing. Marketing through multiple online channels.
To no one's surprise, 80% of home buyers start their search on the internet. Homes must be visible on multiple internet channels. The more visible a home is, the faster it will sell.
We use multiple online marketing channels to showcase your home. We will build a stand-alone website built to show your home. Our marketing program targets key cities in the U. S. based on the season. For luxury listings, our drone service provides video of your home and neighborhood. This video along with professional photos helps the online buyer see and feel in your home.
To learn more about how we can help you sell your Tucson home, call us – 520-940-4541 – to arrange a meeting. We will visit your home and prepare a comparative market analysis. Then we will meet with you to review our analysis and our marketing program to "get your home sold!"
Conclusion
Thank you for visiting www.premiertucsonhomes.com! It's one of the top real estate websites in Tucson. Our clients say that, not us.
Our website provides information on communities and neighborhoods in the greater Tucson area. Want more? Give us a call – 520-940-4541. We are ready to answer your questions and help you get the information you are looking for.
We are a top Realtor duo in Tucson, AZ since 2002. Read our client testimonials. Give us a call. We look forward to making your home buying or selling a home an enjoyable experience for YOU!
Sign UP to receive daily HOME TRACKER UPDATES - OR - Our Monthly NEWSLETTER. And get regular updates on the Real Estate Market and events in Tucson, AZ.
Questions about the Tucson Real Estate Market or Tucson Homes for Sale? Call Us - 520 940 4541 OR complete the - CONTACT FORM - and we will get right back to you!