Tucson Homes Newsletter April – May 2022 Real Estate Update
Latest Tucson Homes Newsletter April – May 2022 And Things to Do in Tucson AZ!

Welcome to the Tucson Homes Newsletter April – May 2022

Tucson Homes Newsletter April – May 2022 –

Tucson Housing Market Update – March 2022



Both the Average and Median Sales Prices for single family homes had double digit gains in March 2022 – 15.6 % and 18.0 % respectively.
Active Listings fell to 869 single family homes on the market at the end of March. Setting another new historic low.
That rate of sales that translates into a 0.7 month supply.
Food And Wine Magazine Recognizes Tucson As One Of The Next Great Food Cities
Food and Wine Magazine is recognizing Tucson as one of the "Next Great Food Cities" in America. Tucson is one of Seven smaller cities in the United States to make the list.
The designation is based on creativity, innovation, diversity, and deliciousness of America's seven most exciting up-and-coming destinations for food lovers.
Mt Lemmon

– A Great Day Trip In The Summer……And Winter?
Mt. Lemmon is a peak of the Catalina Mountains sits at an elevation of 9,157 feet. The Stewart observatories on Mount Lemmon are visible from the Oro Valley AZ area. The observatories are part of the University Of Arizona
Mt Lemmon is a great recreational destination in either summer or winter. Mt Lemmon has been a popular summer retreat for Tucson residents for decades. Winter finds Arizona residents and visiting tourists on the ski runs at Mt. Lemmon Ski Valley.
Tucson Homes Newsletter April – May 2022 –

Gardening Tips
Water: Drip system should accommodate warming temps. Make sure your citrus trees are getting enough water if they're bearing fruit.
Fertilize: Established hibiscus, jasmine, roses and herbs with compost and fish emulsion.
Prune: After March 15th mature trees, shrubs, frost damaged plants, and bushes (bougainvillea).

Plant: Native trees, tomatoes & peppers, and seeds.

What's Happening Around Tucson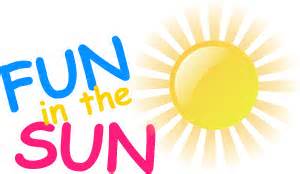 Apr 26, 2022 – Apr 30, 2022
Willcox Community Center
April 29, 2022 – May 8, 2022
Tucson Convention Center
Feb 5, 2022 – Jun 25, 2022
Tucson Desert Art Museum
May 7, 2022 – May 8, 2022
Sonoita Fairgrounds
Madaras Gallery: Master's Series
May 1, 2022 – May 31, 2022
Madaras Gallery
Sundays, May 8 – June 12, 2022
DeMeester Outdoor Performance Center, Reid Park
Willcox Wine Country Spring Festival
May 20, 2022 – May 22, 2022
Railroad Park in Downtown Willcox
May 28 – 30, 2022
Tombstone
_______________________________________
As always, when we know, you will know what's "Going On In Tucson".
Are you thinking of Tucson AZ as a place to live or find that perfect winter retreat? We can help.
Sign UP to receive daily HOME TRACKER UPDATES - OR - Our Monthly NEWSLETTER. And get regular updates on the Real Estate Market and events in Tucson, AZ.
Questions about the Tucson Real Estate Market or Tucson Homes for Sale? Call Us - 520 940 4541 OR complete the - CONTACT FORM - and we will get right back to you!
In case you missed it, here is last months newsletter – March 2022 Newsletter